Home > About > Organizational Charts > Office/Division Descriptions > Mark D. Shroder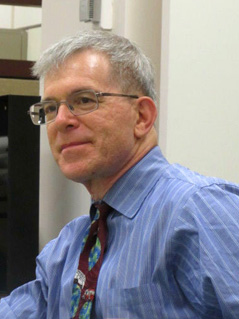 MARK D. SHRODER
Mark Shroder has been with the Office of Policy Development and Research since 1991, and is Associate Deputy Assistant Secretary for Research, Evaluation, and Monitoring. He holds a PhD and an MS in economics from the University of Wisconsin-Madison, and a BA in history from Yale.
From 1999-2003 he also served two terms on the City Council of College Park, Maryland.
He is the co-author of three editions of The Digest of Social Experiments, the editor of Cityscape, the co-editor of the e-journal Randomized Social Experiments, and the author or co-author of articles in Chicago Policy Review, Cityscape, Economic Design, Housing Policy Debate, Illinois Real Estate Letter, Isthmus, Journal of Economic Perspectives, Journal of Housing Economics, Journal of Housing Research, Journal of Urban Economics, L&S Magazine, National Tax Journal, Poverty Research News, Probate and Property, Review of Economics and Statistics, and Urban Studies.
He has taught Program Evaluation at the Graduate School of Public Policy of the University of Maryland.