HUD User Case Studies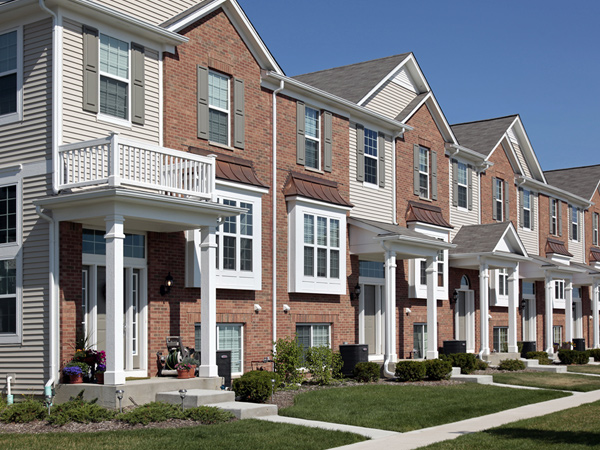 HUD User's case studies feature federal, state, and local strategies that expand affordable housing opportunities.
Since 1978, HUD User has served as the Office of Policy Development and Research's central information source for housing and community development researchers, academics, policymakers, practitioners, and the American public. HUD User is the primary source for federal government reports and information on housing policy and programs, building technology, economic development, urban planning, and other housing-related topics. Among the resources now available on the HUD User website are research publications, datasets, free ebooks, periodicals, the Regulatory Barriers Clearinghouse, and case studies that describe how HUD stakeholders and partners are building stronger and more economically and socially diverse communities throughout America.
HUD User's case studies feature federal, state, and local strategies that expand affordable housing opportunities, apply sustainable features and practices, and increase access to public transportation. The projects profiled have demonstrated innovation through numerous partnerships and initiatives. HUD User has published approximately 140 geographically and topically diverse case studies since October 2011.
Most of the case studies profile a development that has been recognized with an award, including those, for example, awarded jointly by HUD and the American Institute of Architects or by HUD and the American Planning Association. For readers' browsing convenience, the case studies are organized into six categories: anchor institutions, community development, senior housing, supportive housing, sustainable housing, and zoning for affordable housing. Readers can also search the case study archive using keywords to find articles of interest.
Examples of case studies include the following:
Oakland, California: Award-Winning Design at the Lakeside Senior Apartments. Lakeside Senior Apartments is a 91-unit affordable housing development serving low-income, formerly homeless, and special needs seniors in Oakland, California. Opened in 2015, the supportive housing project was codeveloped by Satellite Affordable Housing Associates and the Oakland Housing Authority. Lakeside features aesthetically pleasing and environmentally responsible design elements that allow residents to more easily age in place. In 2016, the development was recognized with the American Institute of Architects/HUD Secretary's Award for Excellence in Affordable Housing Design.


Chicago, Illinois: Art, Housing, and Revitalization in the Greater Grand Crossing Neighborhood. The Dorchester Art + Housing Collaborative (DA + HC) is an art-centered residential community of 32 two-story townhouses in the Greater Grand Crossing neighborhood in Chicago's South Side. DA + HC is a rehabilitation of an abandoned public housing development that was initiated by local conceptual artist Theaster Gates to demonstrate the possibility and pragmatism of rehabilitating neighborhoods through arts programming. DA + HC received the 2016 American Institute of Architects/HUD Secretary's Award for Housing and Community Design in the Creating Community Connections category to recognize the development's contribution toward revitalizing Greater Grand Crossing.
Anchor institutions are a special subset of case studies. Anchor institutions are institutions such as schools, churches, hospitals, and institutions of higher education that have a large footprint and deep roots in a community, often through their physical presence in the built environment, landownership, employment, and cultural influence. These institutions can become powerful partners in the development of their surrounding neighborhoods. The anchor institutions highlighted in HUD User case studies have not necessarily been recognized with an award, but all demonstrate distinctive or laudable qualities.
Examples of anchor institution case studies include the following:
Ball State University and Muncie Residents Address the Challenges Wrought by Deindustrialization. In response to the negative effects of deindustrialization, such as blight and a rising poverty rate, residents of Muncie, Indiana, came together in 2010 to found the Muncie Action Plan (MAP) organization and create a strategic plan. Now in its second phase, MAP unites residents and Muncie's key anchor institutions, including Ball State University, to address the city's health, economic, educational, and community hardships and improve residents' quality of life. For example, Ball State University's Office of Community Engagement partnered with MAP to develop the Building Better Neighborhoods program, which provides capacity building and training for neighborhood associations, individuals, and nonprofits and immersive learning opportunities for students.


Smith College Supports Affordable Housing in Downtown Northampton. One of the nation's largest women's colleges, Smith College has a long history of supporting cultural and economic growth in the city of Northampton, Massachusetts. Beginning in 2005, Smith entered into a 30-year development agreement with the city to help fund affordable housing projects for low- and middle-income households. In 2016, Smith's donation to nonprofit developers Valley Community Development Corporation and Way Finders helped finance the Lumber Yard, a mixed-use project with 55 affordable rental units and 5,400 square feet of first-floor retail space. As part of a multiyear effort to revitalize one of Northampton's major downtown corridors, the Lumber Yard includes street improvements such as raised crosswalks, curb extensions, improved bicycle and pedestrian facilities, new onstreet parking, and updated landscaping.
Visit HUD User's Case Studies page to access the archive and come back frequently to see the latest articles to learn more about affordable homeownership and view other promising examples of how communities nationwide are raising the bar for sustainable community development.