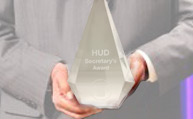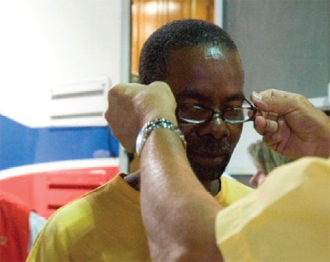 Created:
2005

Municipal agency partners:
City of Norfolk Office to End Homelessness, Department of Human Services

Nongovernmental partners:
Norfolk Homeless Consortium, Virginia Supportive Housing, The Planning Council, Regional Taskforce to End Homelessness, United Way of South Hampton Roads

Hampton Roads Community Foundation
The foundation's mission is to inspire philanthropy and transform the quality of life in southeastern Virginia.
www.hamptonroadscf.org
Ending Homelessness in Norfolk, Va.
Hampton Roads Community Foundation (HRCF) is a long-time supporter of shelters and nonprofits that help homeless people. This work gained traction in 2004 after Mayor Paul Fraim announced plans to end homelessness in Norfolk within 10 years. At that time, there were approximately 787 homeless people in the city. A new Commission to End Homelessness studied solutions and in 2005 enlisted HRCF to help with this ambitious endeavor.
HRCF staff members have provided leadership and technical assistance and convened partners around homeless issues. The foundation advocated for a regional approach, provided more than $2 million in grants, and leveraged other funding. These grants have helped Norfolk implement its plan, paid for a new housing specialist, helped build four permanent supportive housing communities for 240 previously homeless individuals, and underwrote twice-a-year events to connect homeless people with necessary services.
From 2006 to 2011, the number of homeless people in Norfolk dropped 15 percent despite a lingering economic recession. In addition, the number of chronic homeless individuals dropped 18 percent from 2009 to 2011. These are promising statistics, but there is more to be done to meet the goal of ending homelessness in the city.