Home > About > Organizational Charts > Office/Division Descriptions > Seth D. Appleton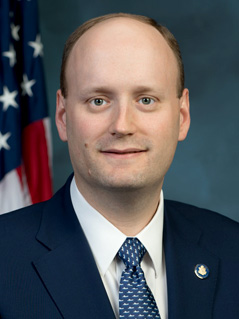 SETH D. APPLETON
Seth Appleton was confirmed by the United States Senate as the Assistant Secretary for Policy Development and Research (PD&R) at the U.S. Department of Housing and Urban Development (HUD) on June 20, 2019. As Assistant Secretary for PD&R, he is the principal advisor to the Secretary on policy matters, research and demonstrations, economic information, innovation, international programs, and philanthropic initiatives.
Prior to his confirmation, Mr. Appleton served as HUD's Associate Deputy Secretary, a role in which he supported the Deputy Secretary's management of the Department's operations. Before that, he was HUD's Acting Assistant Secretary and General Deputy Assistant Secretary for Congressional and Intergovernmental Relations. From 2004 to 2017, Mr. Appleton worked in the United States House of Representatives, including as Chief of Staff for Congressman Blaine Luetkemeyer of Missouri from 2009 to 2017. During his tenure in the House, Mr. Appleton focused on policy matters related to housing, financial services, small business, and agriculture among other subjects.
Mr. Appleton is a graduate of Stanford University, where he earned a Bachelor of Arts in History. A native of St. Louis, Missouri, Mr. Appleton lives in Washington, D.C. with his wife, Brooke.