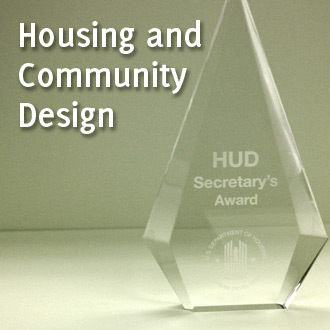 Creating Community Connection Award
This award recognizes projects that incorporate housing within other community amenities for the purposes of either revitalization or planned growth.
Valencia Gardens, San Francisco, California, is a HOPE VI federally funded mixed-use affordable public housing project located on a five-acre site in San Francisco's Mission District. The primary goals were to connect the project with the surrounding urban fabric, re-establish a strong sense of place among members of the community at large, and provide a safe place that establishes defensible space, while acknowledging household independence. Valencia Gardens accomplishes these objectives while instilling a sense of pride through well-designed, community-oriented space and public art.