How Housing Instability Impacts Individual and Family Well-Being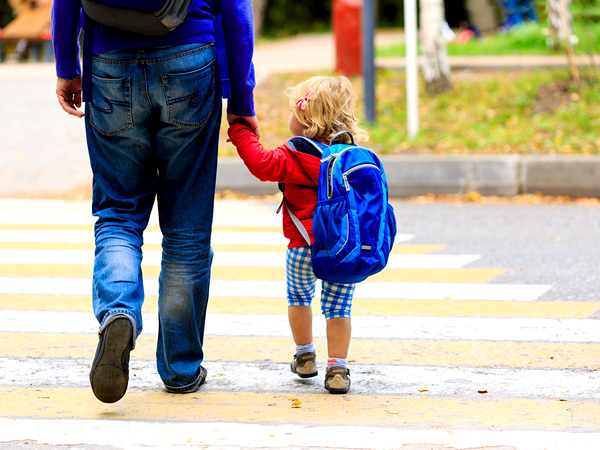 A presenter at the APPAM Fall Research Conference discussed how housing instability and shelter use are often related to school instability for children, but connecting families to stable, independent housing can reduce these negative side effects.
Current research on housing instability — such as couch hopping, homelessness, and frequent moves — addresses health, child and family, crime, and housing policies, among others. On November 8–10, the Association for Public Policy Analysis and Management (APPAM) held its 40th annual fall research conference in Washington, DC. One of the conference panels, "Emerging Evidence on the Impact of Housing Instability on Individual and Family Well-Being," featured Stephanie Casey Pierce of Ohio State University, Dan Treglia of the New York City Department of Homeless Services, Ian Lundberg of Princeton University, and Scott Brown of Vanderbilt University. The four panelists discussed their diverse research and shed light on housing instability's relationship to evictions, homelessness, poverty, and family well-being.
Evictions, Health Care, and Homelessness
As one factor leading to housing instability, evictions play a major role in exacerbating one's experience of poverty. In her paper, "Locked Out: Exploring Residential Evictions as a Pathway to Homelessness," Pierce examines the relationship between evictions and homelessness. Through a detailed analysis of more than 140,000 evictions filed between 2010 and 2016 in Franklin County, Ohio — home to the city of Columbus — Pierce links eviction filings to other data sources, including data on incarcerations, homelessness, code enforcement, legal aid, and housing choice voucher applications. So far, noted Pierce, preliminary results suggest that a strong relationship exists between incarceration and eviction. Future research, however, will further investigate evictions as a potential pathway to homelessness.
Another way to analyze the risk of homelessness, noted Treglia, is through the study of hospital visits and homeless shelter use. In their paper, "Temporal Trends in Hospital Use and Homeless Shelter Entry," Treglia and colleagues follow about 120,000 adults who entered the New York City shelter system for the first time between 2008 and 2015 and cross-reference the data with New York state hospital visits. The study then examines hospital use the year before and the year after entering a shelter to determine how hospital and shelter systems influence people's housing and health outcomes. According to the authors, hospital use significantly spiked immediately before and after shelter visits resulting from the joint effects of severe healthcare and housing needs. These spikes also may help practitioners identify individuals entering hospitals who may be at risk of homelessness.
Family Well-Being
The final two panelists focused on how housing instability affects children and families. In their paper, "A Research Note on the Prevalence of Housing Eviction Among Children Born in American Cities," Lundberg and Donnelly discuss the extent to which eviction affects children. The study follows children born in 20 large U.S. cities between 1998 and 2000 and finds that children from disadvantaged backgrounds are most likely to experience eviction in their lifetime. The authors also indicate that about 25 percent of children who were born into deep poverty were evicted from their homes by age 15.
Relying on interviews from an experimental study of housing interventions, Brown and Thurber's paper, "What Explains Differences in How Homelessness and Housing Interventions Affect Child Well-Being," explores the impact of housing instability on behavioral and educational outcomes for children. Through 80 semistructured interviews with mothers, the authors found that housing instability and shelter use are often related to increased family stress and school instability. In addition, shelters establish unique sets of rules that disrupt children's lives by placing unfamiliar restrictions on their daily schedules. The lack of privacy found in shelters also plays a critical role in shaping children's behavior. Brown concluded that connecting families to stable, independent housing can reduce parental stress and negative side effects for children.
Policy Implications
All four panelists presented valuable research offering unique insights into housing instability and its effects on homelessness, health, poverty, and children and families. Because there are so many facets to housing instability, the panelists suggested several critical areas for policy improvement. Pierce's findings highlight the importance of rethinking current tenant-landlord laws in the face of rising public concerns about evictions. Findings from Treglia and colleagues suggest that data from various healthcare- and homelessness-related systems should be integrated to allow researchers to more accurately assess the risk of homelessness. Finally, papers by Lundberg and Donnelly and by Brown and Thurber indicate the need for further housing policy research on families with children facing the pressures of homelessness and eviction.