Closing the African American Homeownership Gap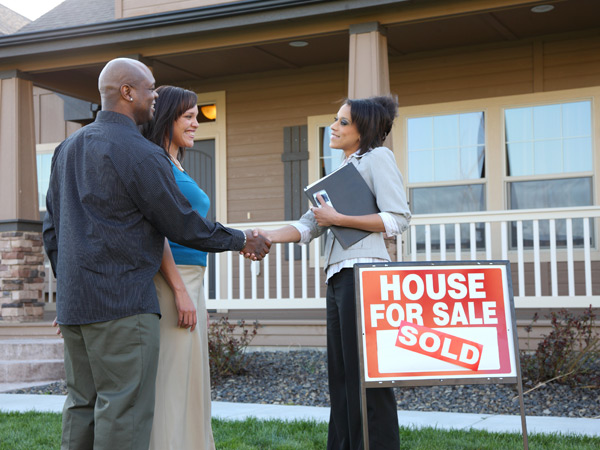 Programs such as the National Fair Housing Alliance's Keys Unlock Dreams initiative are working to remove structural barriers and expand housing opportunities. Credit: lewkmiller/istockphoto.com
The Fair Housing Act of 1968 prohibits discrimination based on race in the sale of housing, yet African Americans still experience the effects of explicit and implicit policies that barred them from the housing market before the act's passage as well as ongoing discrimination in some cases. The homeownership rate for African Americans remains the lowest among all racial groups in the United States, and this gap is widening. On December 1, 2020, the National Housing Conference hosted its annual Solutions to Affordable Housing online convening. In one panel, "Closing the Black Ownership Gap," four experts discussed the status of African-American homeownership, current challenges, and the importance of housing policy in reducing the wealth gap between Whites and African Americans in the United States. All of the panelists are affiliated with companies or organizations that have implemented programs and initiatives to expand homeownership among African Americans.
State of Black Homeownership in the United States
Drivers of the racial wealth gap include family financial support, unemployment, college-educated status, and household income, but the primary driver is homeownership. The U.S. Census Bureau reported that, as of December 31, 2020, the rate of African-American homeownership is 44.1 percent, whereas the rate of White homeownership is 74.5 percent. At all income ranges, even at incomes above $100,000, homeownership rates are lower for African-American households than for White households. For African Americans, then, a high income is less likely to result in high wealth. Lisa Rice, president and chief executive officer of the National Fair Housing Alliance, argues that housing policy must specifically cater to African Americans because racial segregation is "the bedrock of all inequality in America," and the effects of this residential segregation still manifest today.
The effects of the segregation laws, restrictive covenants, racial steering, and redlining of the past reverberate and shape the financial infrastructure aiding or impeding homeownership today. Banks are closing in affluent African-American neighborhoods at higher rates than in low-income, non-African-American neighborhoods. Many people of color are also living in credit deserts — areas with low access to mainstream credit — and this phenomenon is reflected in low or absent credit scores among residents of these areas.
Some programs are expanding homeownership opportunities for African Americans, including the National Fair Housing Alliance's Keys Unlock Dreams initiative to remove structural barriers in 10 to 12 cities and Wells Fargo's $1 billion commitment over 6 years to support housing stability by considering not only environmental sustainability but also racial and economic equity.
Key Gaps in the African-American Housing Market
Although some housing programs have increased African-American homeownership rates, according to Steve O'Connor, senior vice president of Mortgage Bankers Association, these programs have not effectively tackled four key market gaps: the knowledge gap, the trust gap, the market gap, and the resource gap.
The knowledge gap manifests as misconceptions about the requirements of homeownership. Although 3 million African Americans are mortgage ready, many of them believe that they need a perfect credit score or a 20 percent downpayment to obtain a mortgage, and these misconceptions deter them from purchasing a home. The trust gap is the result of the historic exploitation of African Americans, which has prevented many from obtaining affordable and sustainable mortgages. The market gap is driven by a lack of inventory and supply that would determine correct price points, as well as the fact that in locations where housing stock exists, it is often of poor quality. Poor quality homes result in part from disinvestment related to racial redlining and other discriminatory policies. Homebuyers have a wider selection of homes once they become aware of programs that support repairs and renovations for blighted houses. The resource gap involves the low use of tools available to both consumers and professionals. For example, some loan officers, real estate agents, and counselors are unable to recommend downpayment or closing cost assistance programs to homebuyers because they are unaware of these resources.
Leveraging Partnerships and Building Community Trust
These market gaps highlight a disparity between those with the desire to purchase a home and those able to do so. The panelists, however, stated that this gap could be overcome through homeowner education and counseling. Cy Richardson, senior vice president of the National Urban League, discussed Esesu, a housing market innovation that creates small clusters of savings and credit hubs that build on the social capital and community trust required to change the culture of home purchasing for African Americans. The Mortgage Bankers Association has launched Convergence Memphis, an initiative that aims to increase African-American homeownership in Memphis, Tennessee, by employing a "collective action" model of cross-sector partnerships.
Convergence Memphis will serve as a laboratory for the development of roadmaps for community engagement that can be applied to other communities across the country. Memphis is an ideal pilot location because it shares characteristics of many metropolitan statistical areas with large African-American populations. The convergence concept creates partnerships to leverage expertise, resources, and relationships to craft a message that will transition African-American residents to homeownership. This message is synchronized with outreach mechanisms, such as loan officers, counselors, and real estate developers, and programs, which include downpayment assistance and housing renovation or rehabilitation.
The initiative harnesses opportunities based on a resident's position on the home purchase continuum. Short-term opportunities focus on mortgage-ready borrowers that companies can reach by overcoming knowledge and trust gaps. Mid-term opportunities focus on borrowers who have not yet established credit histories and help them transition to homeownership within 1 to 2 years. Long-term opportunities serve residents who need to rehabilitate their credit rating and build their savings accounts.
Non-African-American communities have taken for granted the nuanced messages of housing marketing campaigns; cultivating similar messages aimed at African-American communities could lead to an increase in homeownership rates. For Richardson, achieving this goal means building self-sufficiency within the African-American community through lending circles built on community trust, community asset building, and group savings, among other tactics.
The Role of Technology and Social Reform in Increasing African-American Homeownership
Technology is a key factor in eliminating the homeownership gap, and the housing and financial services space should prioritize eliminating technology bias. The Tech Equity Initiative, launched by the National Fair Housing Alliance, combats the bias in risk-based scoring systems and automated underwriting systems for home purchases. Because 70 percent of net new households between 2021 and 2025 will be minority headed, addressing technology bias will enhance housing initiatives that take advantage of the digital space. Two institutions with such initiatives are Wells Fargo, which has already awarded $10 million to help organizations transition from in-person to virtual housing counseling, and the National Urban League, which is building a new digital system that will respond to counseling that occurs before and after a home purchase.
The speakers noted the cultural relevance of focusing on the Black homeownership gap in the context of 2020's widespread acknowledgement of structural racism across many U.S. industries and institutions. Addressing the homeownership gap offers an opportunity to redress some of the material harms of past and present racism and to expand access for African-Americans to the potential wealth building of homeownership.