Expanding the Housing Choice Voucher Program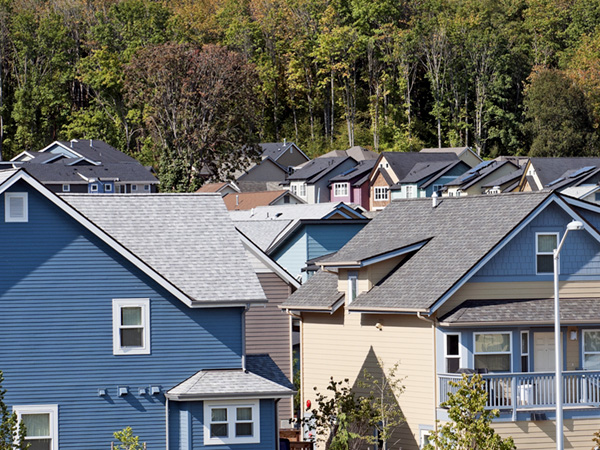 Housing Choice Vouchers help families achieve stability, which leads to more income left to spend on both necessities and childhood investments that help to end generational poverty. Credit: PhilAugustavo/istockphoto.com
HUD's Housing Choice Voucher (HCV) program provides low-income renters access to affordable, stable, and quality housing. In February 2021, Abt Associates hosted Expanding the Housing Choice Voucher Program: Why and How, a webinar focusing on the reasons for, and feasibility of, expanding the HCV program and the policy changes necessary to modify it. Jill Khadduri, principal associate of social and economic policy at Abt Associates, led the discussion.
Housing Vouchers as a Foundational First Step
The National Low Income Housing Coalition reports that, of the 10.8 million renters who are severely cost burdened, 72 percent are extremely low-income renters, which places them at higher risk of experiencing homelessness. Because of the lack of subsidized affordable housing, Khadduri states that the HCV program should expand to twice its current supply to meet the housing needs of impoverished renters. Once families achieve housing stability through vouchers, they have more income to spend on necessities such as food and medicine. Then, explains Richard Monocchio, executive director of the Housing Authority of Cook County in Chicago, households can begin achieving goals and considering more options for their offspring, such as investing in enrichment programs that improve their children's math and reading skills.
Small Area Fair Market Rents and Areas of Opportunity
For voucher holders, making better choices for one's family starts with choosing the neighborhoods where they will reside. HUD facilitates this decision-making process by allowing public housing agencies (PHAs) to use Small Area Fair Market Rents (SAFMRs) as a payment standard for housing. In this form of localized payment, PHAs set the payment standard at the ZIP Code level instead of at the metropolitan area level. Meryl Finkel, principal associate of social and economic policy at Abt Associates, explains that the payment standard varies depending on the fair market rent of the ZIP Code in question, which increases two things: the total housing stock available to low-income renters and their access to highly resourced neighborhoods.
Panelists referred to the work of Raj Chetty and others, who found that programs that give families with children the option to move to lower-poverty neighborhoods reduce "the intergenerational persistence of poverty and ultimately generate positive returns for taxpayers." Living in areas with lower levels of poverty increases access to higher-quality services. In the short term, HUD's Family Options Study found that voucher holders with access to services not directly linked to the program do not return to homelessness. In the long term, the children of families in these areas benefit from attending quality schools, which leads to higher rates of college attendance, lower rates of single parenthood, and higher incomes than their parents. Because 48 percent of voucher holders are African-American, increasing access to these services has implications for improving racial equity at the generational level.
Policies That Could Support Housing Choice Voucher Expansion
Monocchio states that PHAs are willing to accept additional housing choice vouchers, but administrative fees must be sufficient to support staffing requirements. HUD's administrative fee study analyzed 60 PHAs across the United States and found that each applied voucher required an average of 13.8 hours of staff time for frontline activities. On average, three-fourths of this time was spent on annual and interim recertifications. Douglas Rice, senior fellow at the Center on Budget and Policy Priorities, notes that recent policy changes, such as reducing the frequency of inspections and recertifications, have helped reduce this time commitment.
Another aspect of streamlining the process is incentivizing landlords to participate. No federal law exists to prevent landlords from discriminating against prospective tenants based on their source of income. In some cases, families have returned their vouchers because they were unable to find a landlord willing to enter into a rental agreement. Local management of the voucher program could create a more inclusive environment for landlords, who already have an established relationship with their local jurisdictions. According to Andrew Lofton, executive director of the Seattle Housing Authority, the best incentives for landlords are keeping them informed and conducting inspections quickly and efficiently. Slightly more than 50 percent of landlords questioned in one HUD study stated that they did not participate in the voucher program because of the inspection process, with 30 percent specifically citing the time associated with inspections as an issue. The landlords considered each day spent waiting for an inspection as money lost from another potential tenant without a voucher but ready to sign the lease.
Khadduri and the panelists addressed new policies that would establish a federal payment standard along with new allocation formulas and new income limits. Finkel advises against establishing a federal standard for SAFMRs, suggesting instead that, depending on the jurisdiction, policymakers could base payment standards on census tracts rather than ZIP Codes. The panelists also noted that the concentration of people in poverty across metropolitan areas is changing. In Chicago, for example, there are as many people living in poverty in the suburbs as in the city, yet many of the area's housing vouchers are allocated to the city. Monocchio states that at the program's current size, the income limit, which requires voucher recipients to earn no more than 50 percent of the area median income (AMI), is appropriate; 75 percent of new voucher holders earn less than 30 percent of AMI. If the program is expanded, however, Monocchio recommends setting a more generous income limit, because when "programs are made available to a wider section of the population, you build public support."