Older Households Face Significant Housing Challenges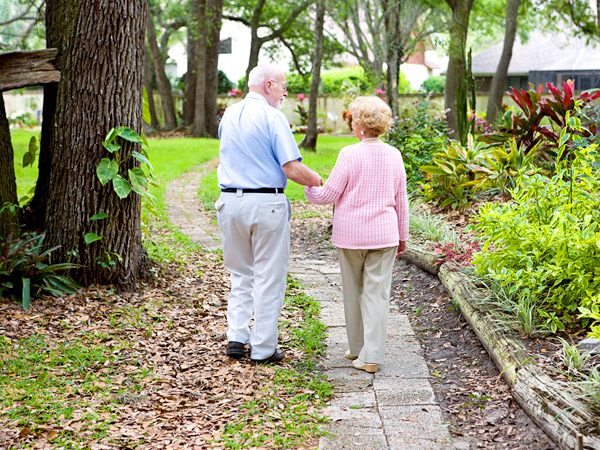 The Joint Center for Housing Studies of Harvard University reports that older households will need affordable, accessible housing in aging-friendly neighborhoods, but that such housing is in short supply.
Headlining the Joint Center for Housing Studies of Harvard University's (JCHS) supplement to the State of the Nation's Housing report, "Housing America's Older Adults 2018," is the notable fact that the majority of U.S. households — 65 million — are headed by someone who is at least 50 years old. The supplement, along with a companion video presentation by JCHS senior research associate Jennifer Molinsky, examines the implications of the growing number of older households and the potential responses to their housing needs. These households, and the federal, state, and local policymakers who wish to help them, face significant housing challenges related to accessibility, affordability, and inequality.
Accessibility
The increasing number and proportion of older households, driven primarily by aging baby boomers, will reshape housing demand for years to come: the number of households headed by someone who is at least 80 years old is expected to double to roughly 15 million by 2037. Although the specific financial and accessibility needs of older households vary considerably and change as households age, there is a shortage of affordable housing suited to older residents. This shortage is especially acute for residents with mobility limitations that require accommodations for accessibility, which make up 43 percent of households headed by those aged 80 and older. Many homes lack handrails in stairwells, thresholds, and hallways, posing challenges for aging residents. Features such as zero-step entryways and single-floor living can help make homes accessible for those who depend on a wheelchair for mobility. In 2011, however, only 3.5 percent of residences in the United States had zero-step entryways, accessible bedrooms and bathrooms on the entry floor, and doorways and hallways wide enough to accommodate a wheelchair, and only 0.9 percent of homes also had electrical controls within the reach of a wheelchair user and lever-controlled door handles and faucets. Homeowners who can afford to do so can modify their homes to make them more accessible, but renters and less affluent owners may have to move to achieve greater accessibility unless government or nonprofit entities subsidize such modifications.
Affordability
Molinsky notes that "the cost of housing is central to financial security in retirement," and for many, high costs threaten that security. As of 2016, nearly 10 million households aged 65 or older spent more than 30 percent of their income on housing and utilities, and roughly half of those households spent more than 50 percent. Such cost burdens affect both renters and homeowners (especially the growing number of older homeowners carrying a mortgage), with renters being approximately twice as likely as homeowners to be burdened. Incomes tend to decline as households age, and high housing costs leave households with limited resources to pay for nonhousing needs such as health care, food, and transportation. Although some homeowners have amassed enough wealth through home equity to manage their expenses, many others, including most renters, have insufficient resources to pay for housing and other necessities. Housing assistance on its own or linked to supportive services could help aging households with limited financial resources, but such aid is in short supply. Only about one-third of the 1.9 million households with members aged 62 and older that have very low incomes, severe cost burdens, or severely inadequate housing currently receive federal housing assistance.
Inequality
The variation in needs among older households is marked by inequality, not only between renters and homeowners but also, in many instances, between white households and households of other races. For example, nonwhite households are more likely than white households to have a member who has difficulty with vision, hearing, cognition, self-care, mobility, or independent living, although this difference decreases as household members reach 80 and older. Such difficulties may require costly home modifications, yet nonwhite households typically have less household wealth to cover such expenses. This disparity is due in part to large gaps in homeownership. Among white households with members aged 50 and older, 81 percent own their home, whereas 71 percent of Asian/other households, 60 percent of Hispanic households, and 57 percent of black households own their home in the same age. Racial wealth gaps also exist among renters and in nonhousing wealth among homeowners: white homeowners aged 65 and over have a median net worth of $384,100, whereas minority homeowners of the same age have a median net worth of $145,300. Minority renters of that age, however, have a median net worth of $2,000. In general, many homeowners and most renters will have insufficient wealth and resources to meet their needs as they age, but racial wealth disparities mean that nonwhite households will face even more severe financial challenges.
Leading the Response
The JCHS supplement on older Americans highlights the inadequate financial resources of many households as they age. This, coupled with the lack of accessible, affordable housing, presents immediate and ongoing challenges but also opportunities for stakeholder intervention. Although the report notes that individuals and families bear the responsibility of meeting these challenges, it also identifies a role for the public, private, and nonprofit sectors to step in, suggesting that the federal government, in particular, needs to take the lead. Molinsky notes several actions stakeholders can take, including "creating more housing options at more levels of affordability, linking housing to services and health care better than we do now, making our communities more age-friendly, [and] preparing for disasters with older residents' needs in mind." Creativity and collaboration will be necessary components of a multifaceted response to the needs of the growing population of older Americans.