Housing Finance Expert Convening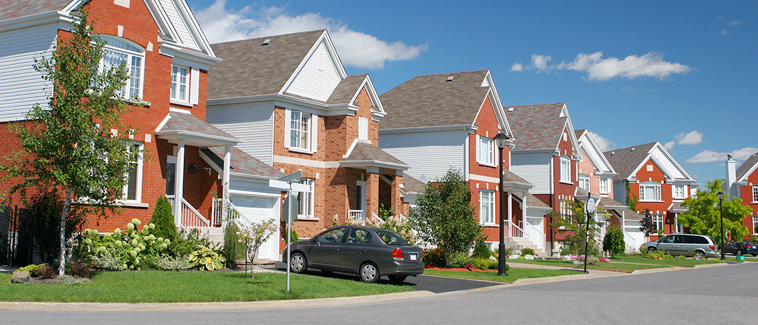 In the current housing finance environment, only borrowers with pristine credit can obtain mortgages.
The housing market continues to recover from its biggest collapse since the Great Depression. Since bottoming out in March 2011, housing prices have increased by 26 percent — only 0.2 percent below their March 2007 peak. Even so, policymakers and researchers still see room for continued growth in the housing market. Some troubling issues in the current environment, however, could be holding back further recovery.
Notably, the Urban Institute's Housing Finance Policy Center released a report highlighting issues with credit availability to potential homebuyers. According to the authors, only borrowers with pristine credit can get a mortgage in the current environment. This development is troubling to many policymakers and researchers because it denies many families the opportunity to buy a home, which impedes further recovery of the housing market. To delve deeper into this issue, HUD's Office of Policy Development and Research held an expert convening in late October that brought together HUD staff and external researchers to discuss the report and develop a framework for future research.
Laurie Goodman, director of Urban Institute's Housing Finance Policy Center, kicked off the convening with a thorough overview of the report and current lending standards. She noted that in 2013 there were 1.25 million so-called missing mortgages, meaning that extremely tight credit conditions have prevented more than 1 million potential borrowers from purchasing a home when compared with the lending standards of the pre-bubble period of 2001. Furthermore, said Goodman, there were approximately 4 million missing mortgages between 2009 and 2013. Richard Green, HUD's senior advisor for housing finance, explained that this lack of mortgage finance prevents families from building wealth through homeownership, reduces housing construction and economic growth, and slows the overall recovery of the housing market.
The question that dominated the convening was whether these mortgages were missing from the market because of lenders' unwillingness to provide credit using 2001 underwriting standards (that is, the standards that were in place before the bubble) or because of an unwillingness of potential borrowers to buy a home for a variety of reasons. In short, the question pertinent to researchers is whether missing mortgages are the result of changing credit supply or changing demand.
The experts, including researchers from the Federal Reserve, Columbia University, George Washington University, Trulia, Redfin, and the Urban Institute, debated and discussed this issue. On the supply side, some theorized that excessive regulations, mortgage buyback risk, and a lack of securitization in the secondary mortgage market are preventing financial institutions from supplying adequate credit. On the demand side, some participants speculated that potential borrowers are simply hesitant to buy in the current environment – they remain scarred from the housing crash. Moreover, demographic trends, a lack of inventory, and affordability issues are all factors in this apparent lack of demand for mortgages.
Participants presented a number of theories as to why so many mortgages are missing, but it is difficult to determine from the data whether the principal cause is changing supply or demand; researchers have no clear instrument or variable that they can use to determine the source of the problem. To disentangle supply from demand, one would need to think of a variable that shifts one but not the other. As a result, the experts discussed ways to measure and observe institutional supply and demographic demand shifters that have contributed to the drop in mortgage finance in the period following the crash, which will be especially crucial for future research.
In the end, the convening brought to light a number of developments of interest to researchers and policymakers. Although it is difficult to determine the root cause of the drop in mortgage volume, no one can deny that mortgage underwriting in the post-crisis period is tight. To better understand this issue, researchers must collaborate to develop frameworks that get to its root cause. Lending to individuals with less-than-pristine credit scores has all but disappeared. Researchers need to develop rigorous empirical analysis to give policymakers the information needed to reverse this trend; steps need to be taken to improve the availability of credit. The absence of a robust mortgage market will continue to inhibit the housing recovery and prevent many families who are capable of repaying a mortgage from receiving the benefits of homeownership.
Source:
US Federal Housing Finance Agency, Purchase Only House Price Index for the United States.
×