Data Democratization and Evidence-Based Policy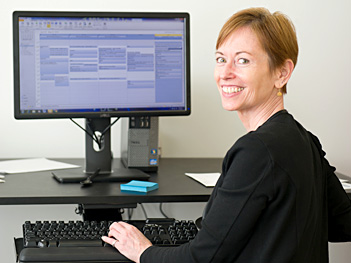 Katherine O'Regan, Assistant Secretary for Policy Development and Research.
We are in the midst of what has been called an evidence-based policy movement. There has been bipartisan support for both using evidence in policymaking and improving the broader infrastructure needed to support creating evidence while upholding our responsibility as public stewards to protect privacy. Government data are at the heart of that discussion, as is the infrastructure needed for linking datasets and making data accessible to a wider set of stakeholders: citizens, policymakers, and researchers. Such 'democratizing' of data promotes transparency and knowledge building. The Office of Policy Development and Research (PD&R) had already made great strides in this area when I joined HUD nearly three years ago; at the start of this new year, I highlight a few of our most recent accomplishments.
In his New Year's message in PD&R Edge last year, Acting Policy DAS Todd Richardson reported that PD&R has worked on business rules to ease the process of regularly translating HUD administrative and other data to make them more accessible to users. One of HUD's most important administrative datasets is the Picture of Subsidized Households (PICTURE), which provides data on the more than five million households served by HUD's main rental assistance programs. This downloadable database is comprehensive, searchable, and widely used to understand the assisted population and assess HUD programs. These data, however, have not always been updated or released in a timely and regular fashion. One of the "business rules" PD&R automated in 2016 was the updating of PICTURE. HUD can now commit to releasing annual updates to PICTURE; data on tenants from the immediate past year will be available on HUD User in February of the current year. This means that the 2016 data will be online next month and updated every February going forward.
In addition to the public version of PICTURE, HUD also provides microlevel tenant data within the secured environment of the U.S. Census Bureau's Center for Administrative Records Research and Applications (CARRA). Making the most of government data requires an appropriately secured infrastructure that supports linking across administrative datasets, which CARRA provides. It also requires expanding access to these data, which Census accomplishes through its system of Federal Statistical Research Data Centers, which provide qualified researchers nationwide with access to data for approved projects.
To promote and expand the use of linked data to further evidence-based policymaking, Census and Chapin Hall at the University of Chicago formed a partnership last year. With the support of the Laura and John Arnold Foundation, they issued a request for proposals (RFP) and letters of interest for projects that shed light on federal programs by harnessing linkages between Census data and state and local administrative data.
HUD has now joined this effort. In addition to sharing tenant data, HUD and Census have entered into an Inter-agency agreement to make selected randomized evaluation datasets from HUD-sponsored evaluations available to qualified researchers through CARRA. In spring 2017, the first such randomized evaluations, along with data documentation, should be accessible via CARRA: the Moving to Opportunity (MTO) demonstration and the Family Options Study. There is tremendous value in providing researchers with access to data from federally funded randomized studies in an environment that permits linking to administrative data, as demonstrated so well by the use of MTO and Internal Revenue Service data by Raj Chetty, Nathaniel Hendren, and Lawrence Katz.
To promote the use of these data, and in partnership with Census, HUD's PD&R anticipates a spring 2017 posting of an RFP to access MTO and Family Options data. To gauge interest among the research community in accessing these datasets, PD&R is requesting letters of interest from qualified researchers who might consider responding to the RFP. Please spread the word.
Making randomized evaluation data from completed studies available to qualified researchers in an environment that supports matching to additional administrative data should foster much more rapid knowledge discovery. It also permits evidence building beyond the original scope and time-horizon of the publicly funded projects. Ensuring that we learn as much as possible from the data already collected to improve federal programs and policies is at the core of these efforts and PD&R's mission.
These recent accomplishments come from years of effort by PD&R's dedicated and talented staff. As my time at HUD winds down, I and all of HUD's stakeholders should have great confidence in the continued good work of this mission-critical office.