Announcing the Launch of the Excellence in Public-Philanthropic Partnerships Exchange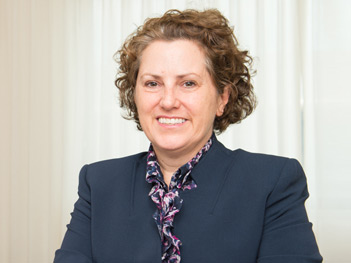 Cynthia Campbell, Director of PD&R's Office for International and Philanthropic Innovation.
In Detroit, a coalition of foundations, public housing officials, nonprofits, and banks are working to stimulate the single-family home finance system through an innovative new mortgage program. In New Hampshire, a local foundation has teamed up with its public health partners to reduce substance use among the state's youth. In rural Virginia, a community foundation is supporting an aging-in-place leadership team made up of public and nonprofit partners. And in Seattle, a prominent foundation has been working closely with city and county officials to reduce youth homelessness in the region.
Successful partnerships such as these are just a few examples of past winners of the HUD Secretary's Award for Public-Philanthropic Partnerships. These annual competitive awards recognize excellence in partnership between the public and philanthropic sectors.
Since 2012, 50 foundations have received a Secretary's Award for their efforts to collaborate with public sector partners. This innovative group of funders and government partners represents a diverse pool of perspectives, interests, and experiences. Throughout the years since the inception of the awards, winning initiatives have impacted diverse fields such as housing, community development, economic development, health, safety, education, workforce development, and disaster resilience. Initiatives have taken place in various settings, from rural to urban, across the United States.
To better tap into this expertise and create new opportunities for learning and exchange among foundations and their public partners, HUD and the Council on Foundations launched the Excellence in Public-Philanthropic Partnerships Exchange. The Exchange is a community of practice that will support and improve public-philanthropic partnerships by creating a space for foundation and government representatives with proven track records for innovative collaboration to exchange ideas, information, lessons learned, research, tools, and other resources. All previous Secretary's Awards winners — foundations and government partners — are invited to participate in the exchange.
This Exchange is designed to:
Highlight and share best practices and promising strategies for effective partnership between philanthropy and government;
Provide a space for collaborative problem solving, such as troubleshooting, workshopping, and improving existing and future public-philanthropic partnerships; and
Build a network of philanthropic and government representatives invested in incubating and expanding partnerships between the two sectors.
To accomplish these goals, the Exchange is made up of three components.

Online Exchange. The virtual hub of the Exchange is a digital platform that is supported by the Council on Foundations and comoderated by the council and HUD. This online forum will allow members of the Exchange to directly engage their peers, share resources, and discuss different projects or issues.
In-Person Convening. HUD and the Council on Foundations will host an annual networking and learning convening for the members of the Exchange that will be aligned with the annual HUD Secretary's Awards ceremony.
Peer Engagement: HUD and the Council on Foundations will arrange conference calls or webinars for members of the Exchange to learn from their peers about topics selected by the members.
Partnerships between foundations and government institutions are opportunities to leverage resources, utilize the knowledge and skills of both sectors more effectively, and address common objectives. A partnership can allow all parties to achieve goals that might be otherwise out of reach if each entity were acting alone. In many instances, solutions are not under the control of only one sector but require broad collaboration to make effective progress. Thus, public-philanthropic partnerships will continue to be an important strategy for philanthropy and government to best achieve their goals.
HUD and the Council on Foundations intend the Excellence in Public-Philanthropic Partnerships Exchange to be a tool to strengthen existing public-philanthropic partnerships and help foster new ones. Participants will be part of a network of skilled practitioners collaborating across traditional borders. Together, government and foundations have the potential to tackle some of the biggest challenges facing communities nationwide through creative cross-sector partnerships.