A Spotlight on Homelessness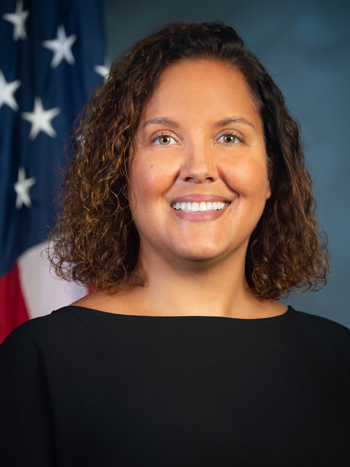 Heidi J. Joseph, Director of the Research Utilization Division for Policy Development and Research.
During the week of December 19, 2022, several activities and events highlighted efforts to support individuals experiencing homelessness. On December 19, HUD released the first part of its 2022 Annual Homeless Assessment Report; on December 20, the People for Fairness Coalition held its annual homeless vigil in Washington, DC; and at the end of the week, a historic winter storm triggered Washington DC's right-to-shelter law.
HUD's 2022 AHAR: Part 1
On December 19, 2022, HUD released its 2022 Annual Homeless Assessment Report (AHAR): Part 1. The data in these reports are essential for addressing homelessness in the United States and informing local, state, and federal efforts to target funding and coordinate larger efforts to end homelessness. The data in the first part of the 2022 AHAR come from Point-in-Time (PIT) counts; these one-night counts are conducted annually by Continuums of Care (CoCs) across the country, typically taking place during the last 10 days of January. Because many CoCs did not conduct a count in 2021, the 2022 AHAR report represents the first complete PIT count since the start of the COVID-19 pandemic.
The report found that 582,462 people experienced homelessness on a single night in 2022, an increase of 1,996 people between 2020 and 2022, and 30 percent of these individuals demonstrated chronic patterns of homelessness. The number of veterans experiencing homelessness fell by 11 percent, or 4,123 people, between 2020 and 2022. Geographically, 60 percent of people experiencing unsheltered homelessness lived in urban areas, 21 percent in suburban areas, and 19 percent in rural areas. Twenty-eight percent of people experiencing homelessness were members of a family with children, and more than 30,000 people under age 25 experienced homelessness as unaccompanied youth; both of these statistics reflect decreases from previous years.
On the same day HUD released the first part of the 2022 AHAR, the U.S. Interagency Council on Homelessness released All In: The Federal Strategic Plan to Prevent and End Homelessness. This multiyear interagency plan to end homelessness was created with the input of service providers, elected officials, advocates, and more than 500 individuals who have experienced homelessness. The plan's goal is to reduce homelessness by 25 percent by January 2025.
People for Fairness Coalition's Annual Homeless Vigil
On Tuesday, December 20, 2022, the People for Fairness Coalition held its 10th annual Homeless Vigil in Washington, DC. The overnight vigil recognizes those individuals the city has lost in the past year and raises awareness of the need for homeless support and services. Numbers vary by source, but as of December 21, 2022, an estimated 70 to 77 people died while homeless in the city in 2022. Because of reporting delays, the final number for 2022 is expected to grow, following 180 deaths of homeless individuals reported in 2020 and 138 reported in 2021. According to Jesse Rabinowitz, senior manager for policy and advocacy at Miriam's Kitchen, more than 60 percent of the individuals who died in 2022 had been matched for housing vouchers but had not yet found housing.
The march began at Luther Place Memorial Church. Marchers included individuals currently experiencing homelessness, previously homeless individuals, employees from homelessness service organizations, members of the public, and others. As the marchers traveled down 14th Street to Freedom Plaza, they carried an empty coffin symbolizing those who died while homeless in 2022. At Freedom Plaza, volunteer organizers prepared food in anticipation of the marchers' arrival. As we waited, I chatted with an individual who told me about her journey from the Caribbean to New York, ultimately landing in the District. I admired her new winter coat, and we talked about the shelter where she had been staying recently and the challenges of accessing affordable housing in Washington, DC.
Volunteers served Mexican food, fried chicken, pizza, submarine sandwiches, and coffee to marchers arriving at Freedom Plaza and distributed sanitary kits with items such as toilet paper and hand sanitizer. Reporters interviewed individuals experiencing homelessness, and Jeff Olivet, executive director of the United States Interagency Council on Homelessness, chatted with volunteers and marchers in the tent. We felt a sense of community as we made new friends and learned from each other, with the coffin at the back of the tent serving as a reminder of the reason we had gathered. The vigil spanned 2 days, with some people staying overnight in the Freedom Plaza tent before marching to New York Avenue Presbyterian Church for an interfaith memorial service and lunch the next day.
The vigil was a welcome opportunity to reflect on how far we must go in our work to support individuals experiencing homelessness. As Jesse Rabinowitz remarked, "It will take all of us continually pushing back against the rise in anti-homeless rhetoric and getting loud every time people blame homelessness on unhoused people and not on the systems that created and perpetuate homelessness. It will take all of us to listen to the voices and needs of people with lived experience of homelessness. And it will take all of us coming together to hold our elected officials responsible when they fail to act with the urgency needed to end homelessness."
Historic Winter Storm and DC's Right-to-Shelter Law
Just a few days after the vigil recognizing those we have lost while homeless, a massive winter storm reached the East Coast after carving a path through much of the United States. The winter storm proved to be among the deadliest in U.S. history, killing dozens of people across 13 states. Although winter weather conditions can be dangerous for anyone, individuals who are unhoused are more vulnerable to those risks.
Recognizing city residents' right to shelter during hypothermic conditions, District of Columbia law requires the city to open additional shelters to accommodate all unhoused individuals when outdoor temperatures fall below 32 degrees. The District of Columbia FY23 Winter Plan — in effect from November 1 to March 31 — was developed by the DC Interagency Council on Homelessness, and it details how the city will protect residents experiencing homelessness from injury during cold weather conditions. On days when the District activates a Hypothermia Alert, the city must offer shelter in low-barrier or overflow shelters to anyone seeking it; individuals who call the DC Shelter Hotline will receive transportation to an available shelter.
In a typical year, the District of Columbia experiences more than 100 days of temperatures below 32 degrees, making the right-to-shelter law vital for the city's homeless residents. The District is one of only three jurisdictions in the country that provides this legal right-to-shelter during hypothermic conditions. Severe heat is also a grave threat to life, and in the warmer months, the District provides cooling centers for residents when the heat index reaches or exceeds 95 degrees.
Note: At the time that this article is published, 2023 PIT counts will be underway nationwide, and the data collected will be released in HUD's 2023 AHAR. Read more about the annual PIT counts in this PD&R Edge Leadership Message from February 2022.