Forecasting PD&R's Research for the Next Year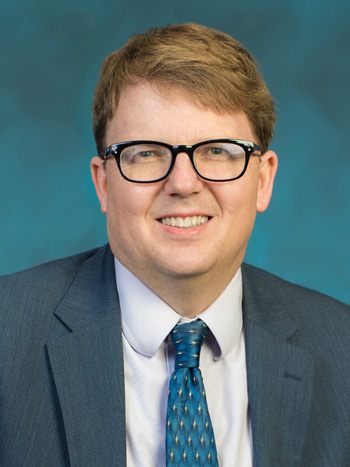 Todd M. Richardson, General Deputy Assistant Secretary for Policy Development and Research.
I want to use this post to make potential contractors or cooperative agreement awardees aware of PD&R's forthcoming opportunities. This post is built around two fiscal years — FY 2018 and FY 2019. The FY 2018 funds must be obligated before September 30, 2019, so you will see the following solicitations shortly.
PD&R's FY 2018 Research NOFA will be advertised here. It has the following projects:
Evaluation and Implementation Study of CDBG-DR Resilience Investments.
Cooperative Research in Housing Technology.
The following opportunities will be advertised through FedBizOpps or through GSA eBuy:
Strategies for Reducing Regulatory Impediments to Factory Built Housing (regulatory barriers).
Overcoming Barriers to Innovation (building technology).
An Exploratory Study of Factory-Built homes and their Implications for Affordability (building technology).
Submetering of Public Housing, Multifamily Housing, and Rental Assistance Demonstration Projects (building technology).
Family Unification Program — Family Self-Sufficiency (FUP-FSS) Demonstration Evaluation (using vouchers to serve youth aging out of foster care).
Rental Assistance Demonstration Choice Mobility Evaluation (studying the use and impact of a tenant's ability to request to be placed at the top of a Housing Choice Voucher wait list if they want to move out of a RAD project).
Choice Neighborhoods followup evaluation (looking at the outcomes of early Choice Neighborhood grants).
Updating the Fair Housing Act Design Manual (this manual is used by builders to comply with the accessibility requirements of the Fair Housing Act; it has not been updated since 1998).
There is also an interesting special NOFA for Distressed Cities Technical Assistance that will be published shortly. This will be a single award of $6 million, composed of $3 million in funds from FY 2018 and $3 million in funds from FY 2019.
This Distressed Cities TA NOFA is distinct from the currently advertised Community Compass Technical Assistance NOFA that will award a substantial amount of the FY 2018 and FY 2019 Technical Assistance funds. The Community Compass NOFA applications are due March 14, 2019.
Beyond the Technical Assistance awards noted above, other FY 2019 funds just appropriated will take longer to award. Helpfully, the FY 2019 appropriations Congressional explanatory statement for the negotiated bill provides guidance on what PD&R is to fund. The portion on research and evaluation states:
HUD is providing up to $17,000,000 for critical research, demonstrations, and evaluations, including —
Up to $1,000,000 for an envision center evaluation.
Up to $4,000,000 for the moving to work expansion demonstration expansion evaluation.
$3,000,000 for the housing mobility demonstration.
$2,000,000 for homeless youth research activities authorized under section 345 of the Runaway and Homeless Youth Act.
Up to $1,000,000 for the Office of Innovation for innovation awards.
Continued funding for the choice neighborhood implementation study and the rent reform demonstration.
New funding for the Home Equity Conversion Mortgage (HECM) improvement study; long term tracking of the family self-sufficiency program; a process evaluation of the Section 3 program; administrative data linkages to assess long term outcomes of exit from assisted housing; and research addressing the housing needs of older Americans.
In addition, we will continue to support unsolicited proposals for Research Partnerships.
As you can see, Congress has provided specific funding amounts for some projects while giving flexibility for HUD to determine how much of the remaining funds could be applied to the other projects. Before issuing an active solicitation, HUD staff will need to scope out this work, which could delay the solicitations for up to a year. Nonetheless, I wanted to provide you advance notice of what is expected.