Measuring Disaster Preparedness with 2017 AHS Data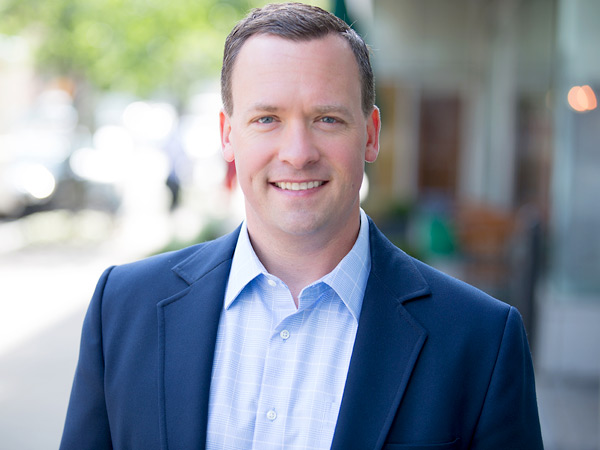 Shawn Bucholtz, Director of PD&R's Housing and Demographic Analysis Division.
HUD's new 2017 American Housing Survey results present a mixed picture of emergency and disaster preparedness in some of America's highest-risk regions.
From wildfires in Los Angeles to hurricanes in Houston, natural disasters strike some American cities again and again. But are households in these areas ready for the next one? Not always, according to the results of a nationwide survey.
"The American Housing Survey's 2017 data on emergency and disaster preparedness tell an important story about household preparedness in America, especially in some of the nation's most disaster-prone areas," explains Shawn Bucholtz, head statistical officer and director of housing and demographic analysis at HUD. "The latest data from HUD show that households in some areas frequently threatened by emergencies and disasters are much better prepared than others."
In addition to highlighting geographic disparities in levels of preparedness, data from HUD's 2017 American Housing Survey (AHS) Emergency and Disaster Preparedness Module reveal that age, race, and whether people rent or own their housing also matter when it comes to understanding who's ready for the next disaster…and who isn't.
Measuring household readiness nationwide
HUD first added questions on emergency and disaster preparedness to the AHS in 2013. In 2017, HUD collaborated with the Federal Emergency Management Agency (FEMA) to revise the questions and expand the types of data collected on household preparedness. The 2017 results — including estimates for the nation, 25 large metropolitan areas, and some individual states — offer new insights into the relationship between disaster preparedness and how and where people live.
According to Christi Collins, operations branch chief for FEMA's Individual and Community Preparedness Division, "The data from HUD's American Housing Survey help bolster some of the data FEMA collects independently. By helping us connect the who — the demographics — and the where — the hazard risks — we can create relevant messages for the public that will likely have a greater success rate."
Comparing disaster-prone states
In Texas, for example, where more than three natural disasters strike annually, the survey data show that only 15 percent of households living in single- and multiunit buildings have a generator; the national average is 19 percent. Only 6 percent of Texas households living in single-family homes without basements or in multiunit structures report that their home has a tornado saferoom or shelter, which is also lower than the national average of 11 percent. Roughly 20 percent of households in flood-prone Texas report having flood insurance, which is nearly double the national average of 11 percent.
In Florida, another state that regularly faces severe storm surge flooding, 25 percent of households in owner-occupied housing units report having flood insurance; in addition, 70 percent of Florida households report having an emergency preparedness kit, which is significantly higher than the national average of 54 percent.
California is another of the nation's most disaster-prone states. Despite being at high risk for everything from earthquakes to wildfires to tsunami waves, however, Golden State households are only on par with national averages on some critical measures of preparedness. Only 30 percent of households with two or more persons have a communication plan if cellular service is disrupted, and only 38 percent of households have an agreed-upon meeting location. However, 94 percent of households have emergency vehicles available.
Focusing on hard-hit metropolitan areas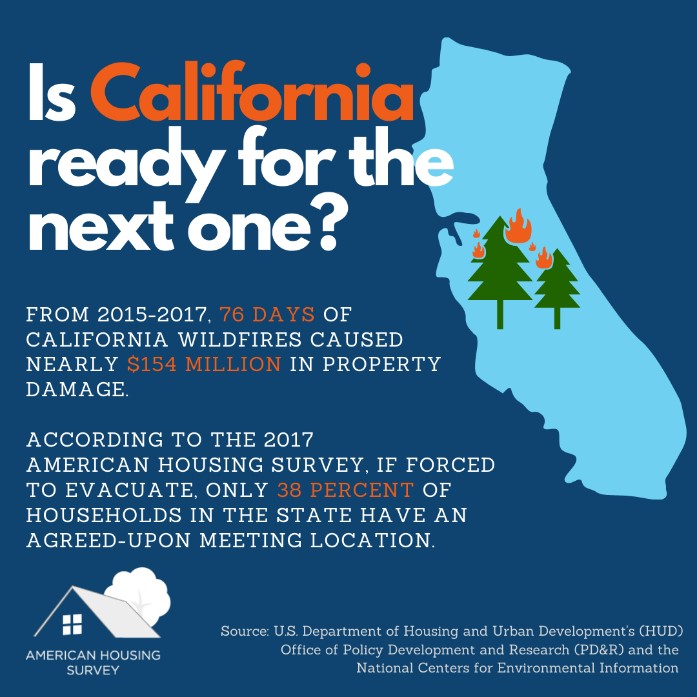 Differences in preparedness were also seen in America's major metropolitan areas. Although Los Angeles, Houston, Miami, and Minneapolis-St. Paul all experience higher-than-average rates of extreme weather and natural disasters, the survey data show differences among these cities on certain key preparedness measures.
At 8 percent, the Los Angeles metropolitan area has the lowest percentage of homes with generators, whereas the Miami metropolitan area, at 27 percent, has the highest.
Only 48 percent of respondents from the Minneapolis metropolitan area had at least 3 gallons or 24 bottles of water per person on hand — a rate significantly lower than that of the Los Angeles, Houston, and Miami metropolitan areas and less than the national average of 60 percent.
Similarly, only 4 percent of homes in the Minneapolis-St. Paul metropolitan area have flood insurance compared with nearly 40 percent of homes in the Houston and Miami metropolitan areas, where flooding is much more prevalent.
By showing the extent to which Americans in different parts of the country have taken measures to prepare for disasters, the 2017 American Housing Survey Emergency and Disaster Preparedness Module data help researchers and policy analysts better plan for these emergencies. Collins adds, "We look at things like having an emergency communications plan as one of the first things we want people to do when they are starting a preparedness journey. Sometimes a plan can be the critical piece that helps all the other things fall into place. On the other hand, we look at an action like having a generator as an indicator of being highly prepared...as a kind of gateway to a culture of preparedness."
Beyond geographic disparities
The AHS data also reveal differences in preparedness between renters and homeowners. Renters are three times more likely than homeowners to need financial assistance to evacuate during a major disaster. Approximately 39 percent of respondents who were renters said that they would not be able to pay emergency evacuation expenses of up to $2,000. By contrast, 88 percent of homeowner households would have access to these emergency funds.
The data show how households of different racial backgrounds may respond to a disaster. For example, approximately 8 percent of black respondents said that they would seek public shelter compared with 4 percent of white households.
The survey findings show that age is another factor that could influence disaster preparedness and response. According to the 2017 data, respondents 25 to 29 years old are nearly twice as likely (51 percent) as respondents 55 to 64 years old (26 percent) to use the internet to receive emergency information during a national disaster.
Data from this module allow policy analysts, researchers, and others to measure household readiness for emergencies and disasters and track changes in disaster preparedness over time. Bucholtz adds, "It's been great to see that FEMA is using the data and to know that the data have utility for federal agencies as well as the data user community."
Accessing the data
The 2017 AHS data on emergency and disaster preparedness are available to download on the AHS website in two formats: as summary tables, which can be accessed through the online AHS Table Creator tool, or as public use file microdata. Learn more, or watch a webinar on the topic.