Remembering Leadership: Jack Sawyers and Paul Iron Cloud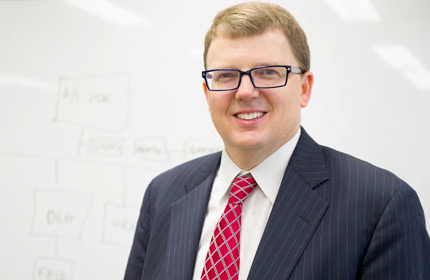 Todd M. Richardson, Acting Deputy Assistant Secretary for Policy Development.
In every community there are leaders, who make decisions big and small that shape the community, who advocate for the community, and most of all, carry the community forward. Such leadership is not easy — it is often poorly paid if it is paid at all, complaints outnumber expressions of gratitude, and it requires taking personal responsibility for actions of others that you cannot control. You take your lumps and get back up and keep on fighting. The best of these leaders inspire the next generation to do the same, to make personal sacrifices to lead and take responsibility. Without them we cannot have a functioning civil society.
Two such leaders who have inspired me for two decades passed away this year. Jack Sawyers (1933–2017) and Paul Iron Cloud (1941–2017) were leaders in their local communities as well as on the national stage as strong and powerful voices for Native American housing.
I met both of them in 1997 just after the passage of NAHASDA, during a time of huge change in how we provide housing to Native Americans. They were key leaders in the negotiated rulemaking between the tribes and HUD that I was staffing. For both Jack and Paul, NAHASDA was a significant victory for tribal self-determination after decades of effort. And until they passed away this year — at ages 84 and 76 respectively — both were still playing key roles locally and nationally in making NAHASDA work.
Paul was a leader for the Sioux (Lakota) Nation in South Dakota. I knew him for his fierce advocacy — he found every opportunity to remind us in Washington of the continuing severe poverty and poor housing conditions in his community and the need for more resources. His advocacy, however, was always conducted with an eye toward friendship. He was famous for his greeting, "I welcome you with a warm handshake."
Jack was a pillar of the community in Cedar City, Utah. I knew him as a consensus builder, who led by example and developed relationships that could move a group forward. For his obituary, Jack had instructed folks to not buy flowers and instead take a friend to lunch — always building relationships.
They were unique pillars. I had the pleasure of visiting Jack in Cedar City while on vacation last summer with my son. I learned that he had been a high school teacher, driver's education instructor, football coach, and businessman. He and his wife Jackie owned a movie theatre for 25 years, and he was the city's mayor for 4 years.
Jack also spent 28 years working for the Utah Paiute Housing Authority in a number of capacities including as the organization's director. Over those years he developed a national reputation that garnered respect and trust from the Native American community nationally even though he himself was not Native American. In the meetings in which I participated, he was the lone non-Native representing tribal communities.
On South Dakota's Pine Ridge Reservation, Paul was an Oglala Sioux Tribal Councilman, Fifth Member, and Tribal President. On the national stage, he led the successful 1995 Campaign to Save Indian Programs. After a hiatus from housing, he returned as the chief executive officer of the Oglala Sioux Lakota Housing in 2007 to reform the housing program at Pine Ridge, including improving governance and recruitment and retention of professional staff members.
I was able to see the results of this turnaround in 2014, when I met Paul at Pine Ridge while I was visiting a number of tribes in South Dakota. My visit to Pine Ridge coincidentally happened the same day Paul was doing a groundbreaking for a new housing development that was leveraging private financing through Title VI of NAHASDA. Although I had no idea when I arrived that this groundbreaking was occurring, Paul seized the day, handed me a gold painted shovel, and had me, as a senior HUD official, talk to reporters about the importance of the event. The story made the front page of Rapid City's newspaper. He also used the event as an opportunity to introduce me and the reporters to a family that was living in severely overcrowded conditions. He was very innovative at reminding folks about the needs in his community.
Paul and Jack were friends and colleagues. They were also role models to many, including me. Rest in peace, my friends.