Spotlight on the 2015 American Housing Survey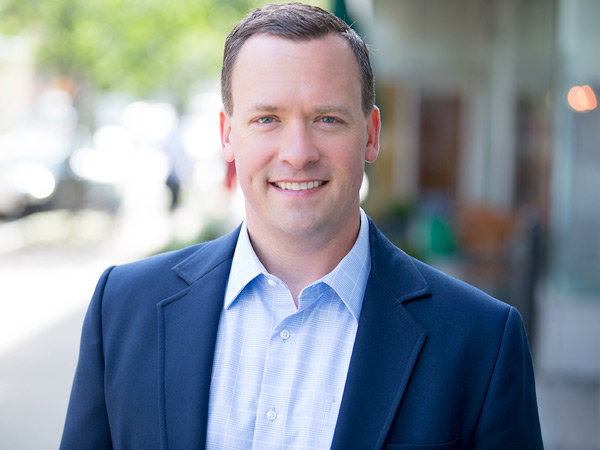 Shawn Bucholtz, Director of PD&R's Housing and Demographic Analysis Division
Imagine that a major metropolitan area wants to raise its homeownership rate. City officials recognize that housing counseling could increase homeownership in the area, but the service is underutilized because potential users don't understand its benefits. Enter the 2015 American Housing Survey (AHS), the nation's most comprehensive survey of its kind. Using data from the 2015 AHS, officials can promote the fact that most people who get housing counseling think it's helpful. This promotional effort, in turn, increases the city's homeownership rate. This scenario is just one example of how AHS data helps not only governments but also homebuilders, urban planners, mortgage lenders, and researchers develop programs and services that improve quality of life in our communities. Many industries use AHS data to keep their finger on the pulse of ever-changing community issues — everything from housing costs and basic income demographics to the extent of a metropolitan area's pest problems.
The American Housing Survey
AHS was launched in 1973 (as the Annual Housing Survey) and has been conducted biennially since 1981. The AHS is funded by HUD and administered by the U.S. Census Bureau. Between 1985 and 2013, we maintained the same national longitudinal sample for the AHS. The benefits of this approach included the ability to produce estimates of various housing characteristics for a particular housing unit over time. But after 30 years, attrition, response burden, and geographical changes, among other factors, meant that data on a specific housing unit may no longer be available. So, we initiated a major redesign for the 2015 survey.
Major Redesign for 2015
The 2015 AHS has a new sample design composed of an integrated national sample and 10 independent metropolitan area samples. The integrated national sample includes a representative national sample, representative samples of each of the 15 largest metropolitan areas, and a representative sample of housing units receiving HUD rental assistance. For the 10 independent metropolitan area samples, we selected 10 large metropolitan areas from among America's top 50 largest cities. A different set of 10 metropolitan areas will be chosen for representation in the 2017 AHS. We also redesigned many of the survey questions.
The 2015 AHS will include many of the "core" housing topics included in prior years, such as the composition and quality of the nation's housing inventory, mortgages and other housing costs, and neighborhood conditions. For 2015, we added topical questions about food security, housing counseling, arts and culture, and housing health and safety. For 2017, we'll "rotate out" the 2015 topical questions, replacing them with other topical questions on disaster preparedness, commuting costs, evictions, and delinquent housing payments and notices.
Accessing the Data on the 25 Metropolitan Areas
The 2015 AHS results are now available through the U.S. Census Bureau website in two forms: the Summary Tables (released in January) and the newly released National and Metropolitan Public Use File (PUF) microdata. Users can access the Summary Tables, which provide aggregate statistical data for both the nation as a whole and the 25 large metropolitan areas, through an online tool called the AHS Table Creator. The Table Creator lets users create customized tables without having to download and install specialized statistical software.
Metropolitan Areas Included in the 2015 AHS
| 15 Largest Metropolitan Areas | 10 Independent Metropolitan Areas |
| --- | --- |
| New York-Newark-Jersey City, NY-NJ-PA | Cincinnati, OH-KY-IN |
| Los Angeles-Long Beach-Anaheim, CA | Cleveland-Elyria, OH |
| Chicago-Naperville-Elgin, IL-IN-WI | Denver-Aurora-Lakewood, CO |
| Dallas-Fort Worth-Arlington, TX | Kansas City, MO-KS |
| Philadelphia-Camden-Wilmington, PA-NJ-DE-MD | Memphis, TN-MS-AR |
| Houston-The Woodlands-Sugar Land, TX | Milwaukee-Waukesha-West Allis, WI |
| Washington-Arlington-Alexandria, DC-VA-MD-WV | New Orleans-Metairie, LA |
| Miami-Fort Lauderdale-West Palm Beach, FL | Pittsburgh, PA |
| Atlanta-Sandy Springs-Roswell, GA | Portland-Vancouver-Hillsboro, OR-WA |
| Boston-Cambridge-Newton, MA-NH | Raleigh, NC |
| San Francisco-Oakland-Hayward, CA | |
| Detroit-Warren-Dearborn, MI | |
| Riverside-San Bernardino-Ontario, CA | |
| Phoenix-Mesa-Scottsdale, AZ | |
| Seattle-Tacoma-Bellevue, WA | |
Researchers who need more in-depth housing data for the 25 metropolitan areas and for the nation as a whole can use the 2015 PUF microdata to access individual-level responses to the AHS survey questions. The PUFs offer information on housing quality, improvements, costs, value, migration, demographics, and neighborhoods. We recommend that users who want to extract data from the 2015 AHS PUF microdata use a statistical programming application.
Learn More
To learn more about how the AHS can enhance your housing and community development work, please visit www.census.gov/programs-surveys/ahs.html. For more information on PUFs, visit www.census.gov/programs-surveys/ahs/data/2015/ahs-2015-public-use-file--puf-.html.