What Are U.S. Households Paying To Commute?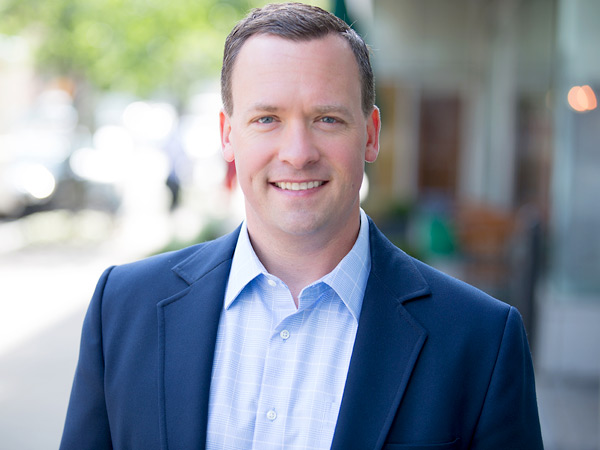 Shawn Bucholtz, Director of PD&R's Housing and Demographic Analysis Division.
New American Housing Survey findings highlight the links between where householders live and their commuting behavior and costs.
How commuters get to work and what they pay to get there depends on where they live, according to the latest data on commuting from HUD and the U.S. Census Bureau (Census). Data HUD and Census collected in a new commuting module added to the 2017 American Housing Survey (AHS) offer a more complete understanding of the close relationship between housing and the cost of the daily commute.
"Housing costs and commuting costs go hand in hand," explains Shawn Bucholtz, head statistical officer and director of housing and demographic analysis at HUD. "We included data on commuting costs and commuting modes in the AHS to ensure that the survey provides users with the best, most comprehensive housing-related data possible."
The 2017 AHS commuting module asked heads of households about how they got to work and how much they spent on their commute. The 2017 results, which include estimates for the nation, 25 large metropolitan areas, and some large states, expand on commuting data found in other federal surveys and provide new insights into commuting in households across the United States. A recent webinar described the commuting module, highlighted some key findings, and presented perspectives from federal experts on commuting data.
U.S. Census Bureau commuting expert Brian McKenzie consulted with HUD on the AHS commuting module questions. "The commuting expense data that result from the AHS fill some important voids in the larger landscape of commuting data," says McKenzie. Combined with the sociodemographic and geographic information that Census collects in its American Community Survey, Survey of Income and Program Participation, and Longitudinal Employer-Household program, McKenzie adds, "the new AHS data are useful in telling the larger story of commuting."
The cost of commuting nationwide
HUD's 2017 AHS commuting modes and costs data offer a detailed look at the cost of commuting in households. According to the national results, the median annual cost of commuting in 2017 was $2,226. Driving is the most expensive — and, still, the most popular — way to commute. Ninety percent of commuters report driving all the way to work at a median cost of $11 per day or $2,782 per year. Conversely, carpoolers have the lowest commuting cost at a median daily cost of $4, or $1,336 annually. Despite carpooling being one of the least expensive ways to commute, only 4 percent of commuters nationally carpool to work.
Nine percent of the commuters surveyed report taking public transportation — including public bus, subway, commuter rail, light rail, trolley car, or commuter van or bus — at a median annual cost of $1,612. Unlike other commuting surveys, the AHS commuting module also captured information about commuters who use multiple modes of transportation, such as driving combined with public transit. The survey data reveal that commuters who use more than one method of transportation spend $2,055 per year on their commutes, the second-highest median annual costs among the survey respondents.
Significantly, the AHS commuting cost data include all user fees associated with each mode of transportation. Bucholtz explains, "From tolls on highways and bridges to parking expenses, we wanted to capture all the expenses that a commuter may incur along the way."
Clara Reschovsky at the Bureau of Transportation Statistics in the U.S. Department of Transportation (DOT) underscores the importance of looking at commuting costs at the national level. The National Household Travel Survey, the largest survey conducted by the Federal Highway Administration within DOT, collects information on the travel behavior of the public, including travel to work. However, Reschovsky adds, "Analysis of commuting costs is definitely an area that can use more research. While there are numerous econometric models that focus on some of these questions, there are few that are available at the national level. That's really exciting to us!"
The costliest commutes might surprise you
The AHS commuting module findings confirm that commuting can be expensive depending on where you live. According to the 2017 AHS commuting cost data for metropolitan areas, however, some of the costliest commutes are found in unexpected places.
For example, the median annual cost of commuting in the bustling New York City metropolitan area, at $1,716 per year, is 23 percent lower than the national average. On the other end of the spectrum, householders in the Houston metropolitan area report median annual commuting costs of $3,302, which is 48 percent higher than the national median.
Two large metropolitan areas known for their commutes, Atlanta and Washington, DC, report median annual commuting costs that are 27 percent and 25 percent higher than the national average, respectively.
Understanding urban-rural differences
Commuting modes, like commuting costs, differ by geographic region. In rural areas, for example, the AHS data show that only 3 percent of commuters take public transit as part of their journey to work compared with 12 percent in urban areas. Ninety-eight percent of rural commuters report driving all the way to work compared with 90 percent of commuters in urban areas.
Biking, walking, and working from home
The 2017 AHS commuting module also asked about biking and walking to work as well as about working at home. According to the 2017 findings, nationally, 4 percent of commuters walk all the way to work, and 2 percent commute by bicycle. By contrast, 8 percent of workers surveyed report having no commute at all, saying that they do not leave home for work during a typical week.
Are working from home, walking and biking to work, and other commuting options, such as ride-hailing services, the future of commuting? "It's a difficult question to answer," says McKenzie. "We know there is a shift occurring. But the question is how many people are switching their modes from transit to ride hailing services versus walking and biking, versus using their own vehicle, versus not making the trip at all."
Looking ahead: "Big Data" versus surveys
Despite the proliferation of "Big Data" sources, including cell phone tracking and data-driven apps such as Waze or Google Maps, Reschovsky confirms that commuting data from federal surveys will continue to be useful. "While 'Big Data' is here to stay, it's a matter of how best to use them and what questions they don't answer. We need to continue to collect survey data to monitor how people's behavior changes so we can keep updating our inputs with these models and ensure we generate outputs that answer questions."
Accessing the AHS commuting data
The 2017 AHS commuting module data can be downloaded on Census.gov in two formats: as summary tables, which can be accessed through the online AHS Table Creator tool, or as public use file microdata.
"There's a lot more that can be done with this data," Bucholtz adds. "We make this commuting data available to the public via microdata. But if users need to do more sophisticated analysis with the data, including merging it with other sources, like built environment sources, there are opportunities to use the data in a secured environment."
For more information on this capability, contact Shawn Bucholtz at Shawn.J.Bucholtz@hud.gov.
Learn more about the American Housing Survey or watch a webinar on Surveying Commuting Costs and Modes of Transportation.
Source:
Driving estimates use an industry-standard mileage rate, which was 53 cents per mile in 2017, and include the cost of gas, insurance, registration, maintenance, and wear and tear.
×