Introducing PD&R's New Assistant Secretary Seth Appleton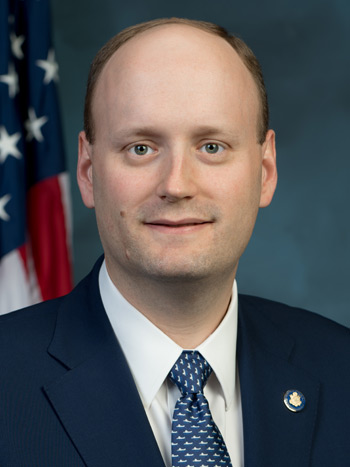 Seth D. Appleton, Assistant Secretary for Policy Development and Research.
As I write this, it has been less than two weeks since June 28, when I was sworn in by Secretary Ben Carson as the 16th Assistant Secretary of the Office of Policy Development and Research (PD&R). Like any new job there is a learning curve, but I am honored to serve in this post and excited to get to work with the help of the PD&R team. As I moved through the Senate confirmation process, I had the opportunity to seek advice from several of the Assistant Secretaries who preceded me. They all said one thing: PD&R has talented, high-performing employees who produce an enormous amount of quality work. While not the normal timeframe in which we would conduct an evaluation, my ten days on the job leads me to wholeheartedly share their sentiment. I look forward to continuing PD&R's long tradition of using data, research, and expertise to inform policy discussions about our nation's housing and community development challenges.
Although I am new to PD&R, I am not new to HUD. Before joining PD&R, I served as Associate Deputy Secretary to Acting Deputy Secretary Brian Montgomery and, before that, as Acting Assistant Secretary and then General Deputy Assistant Secretary in HUD's Congressional and Intergovernmental Relations office. Before joining HUD in July 2017, I worked in the U.S. House of Representatives for 13 years, including 8 years as Chief of Staff to Congressman Blaine Luetkemeyer of Missouri. Congressman Luetkemeyer served as chairman of the Housing and Insurance Subcommittee, which gave me broad exposure to how housing policies impact Americans living in urban, suburban, and rural areas. One of the highlights of my tenure on the Hill was working on the Housing Opportunity Through Modernization Act of 2016, which passed the House and Senate unanimously before being signed into law.
My work at HUD and on Capitol Hill has given me the opportunity to hit the ground running at PD&R. In addition to keeping PD&R firing on all cylinders for all of the great work that it does every day (see the recently published PD&R Biennial Report for 2017 and 2018 here), I have several policy priorities to which I will be committing a good deal of my time:
Reducing regulatory barriers to affordable housing. Quite simply, we are not producing enough housing in some communities, despite robust economic growth, low unemployment, and strong job creation. This deficit is a long-term drag on the economy, but it is a solvable problem requiring a concerted effort from all levels of government: federal, tribal, state, and local.

On June 25, President Trump signed an executive order creating the White House Council on Eliminating Regulatory Barriers to Affordable Housing. Chaired by Secretary Carson, the council has three overarching goals:

Identify and pursue mitigation for federal laws and regulations whose negative impact on creating and preserving affordable housing outweighs their positive benefit to society.
Identify state and local policies that are having a negative (or positive) impact on creating and preserving affordable housing; identify and implement incentives that federal agencies could use to encourage the adoption of positive state and local policies and the removal or mitigation of negative state and local policies.
Develop robust research projects to study the impact that regulations and other policies have on the cost of creating and preserving affordable housing.

This work cannot be done in a federal vacuum; it can succeed only through a shared agenda with state, local, and tribal officials; the private sector; dedicated researchers; and the American people. That accomplishment is a tall order that requires a strong team, and PD&R will be committing time and resources to move this effort forward.

In addition to the multiagency effort, HUD is relaunching the America's Affordable Communities Initiative (AACI), which is dedicated to supporting the creation of more affordable housing by identifying and educating the public on the most effective strategies to reduce state and local regulatory barriers. As described in PD&R's fiscal year 2019 Congressional Justification, this effort will include encouraging mayors and county executives to commit to meeting the goals of AACI, disseminating best practices and locally driven solutions, using our research funds for prize competitions, and offering bonus points for HUD-awarded competitive grants, among other activities.



Disaster recovery. Congress has appropriated more than $40 billion over the past 24 months to address disaster recovery needs through the Community Development Block Grant–Disaster Recovery program. This amount of funding is unprecedented. PD&R plays an important role in analyzing data to allocate these funds, coordinating data sharing among federal agencies, and helping to define policy as the program evolves. For communities to recover from disasters stronger than they were before will require a close partnership among HUD and state and local governments. I am committed to continually improving our policies to make these partnerships successful.


Engaging stakeholders to develop the Research Roadmap. As I promised in my confirmation hearing, I am casting a wide net to gather a broad set of stakeholder perspectives on what types of research PD&R should be supporting over the next 5 years.


I look forward to working with the entire PD&R team, the research community, and the practitioners nationwide who work every day to improve America's communities and provide housing opportunities for all Americans. Thanks for reading and for your interest in our work.