Preparing for Hurricane Season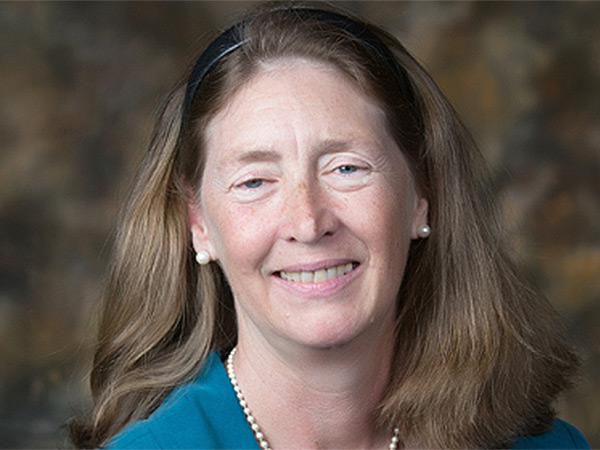 Elizabeth A. Cocke, Director of the Affordable Housing Research and Technology Division.
Although the Atlantic hurricane season officially runs from June 1 to November 30, the preparations we make for it can serve us for the entire year. Research on extreme weather events over the years has taught us the best ways to prepare for hurricane season and other high wind events. Residents of Gulf and Atlantic Coast states should evaluate their situation and act to protect their families, their homes, and their finances. Each of these areas logically begins with assessing your current situation and then addressing the issues you identify.
Planning for the hurricane season requires anticipating the risks you face and protecting you and your family from those risks. Although some actions will reduce the risk to your home, you should always focus first on minimizing the risk to yourself and your family.
Hurricanes can damage homes and communities that are some distance from the coast. Even though you live away from the shore, you may still face risks from the high winds, heavy rains, and flooding associated with hurricanes.
Protecting Yourself
Protecting your family and yourself requires planning, including preparing plans to both stay in the home and evacuate. (In some particularly vulnerable locations, such as on barrier islands, evacuation should be the primary strategy.) Your local emergency management agency can direct you to the best local information on the potential risks in your area.
The first step to protect your family from a hurricane is to have a plan that addresses preparation, evacuation, and communications. The www.ready.gov website has great information to help you prepare.
Awareness of weather forecasts is an essential step in preparing for storms. If you wait too long to act, needed supplies may be unavailable or evacuation routes may become clogged with traffic. Understand where to get alerts and emergency notifications for your community and learn what they mean.
Part of the plan is to have an effective evacuation route. This plan starts with having a full tank of gas in your automobile; gas stations along the route will be crowded and will run out of supplies quickly. Map several routes to your destination. Assembling the personal property you plan to take when you evacuate will make the process more orderly and will help avoid leaving something behind.
If you are going to stay in your home, the Federal Emergency Management Agency (FEMA) recommends having on hand a 3-day supply of nonperishable food and water for each person in your home. For water, that amounts to 1 gallon per person, per day. A case of 24 half-liter bottles, readily available at warehouse stores, contains just over 3 gallons of water. Filling your bathtub will provide water for other purposes, such as toilet flushing. Remember to have a manual can opener available, because the storm may cause a power outage. You might want to ensure that you have foods that can be eaten without being heated. A solar- or hand-crank-powered radio will work during power outages, and some may also charge your cell phone.
Communication will likely be difficult following the storm because cellular networks may be overloaded or damaged. Relying on a distant friend or relative to relay messages through email or social media posts may be more effective than direct contact.
Protecting Your Home
As homes age, their vulnerability to storm damage may increase as their components degrade. Roof shingles and siding can deteriorate, door and window seals may become damaged, and areas near the foundation may no longer drain effectively.
Before hurricane season begins, inspect your home. Look at the building's exterior and ensure that drainage away from the house is effective. Old, loose, or deteriorated roofing, siding, and windows are often at particularly high risk of leakage or failure during extreme weather. A reputable contractor may be able to help you with the inspection. Many of the issues you identify must be repaired promptly, so addressing them before hurricane season begins makes sense.
If you live in a mobile or manufactured home, inspect the anchorage system as well as the structure. Look at the tie-downs to ensure that they are still serviceable and taut. You may want to get help from local manufactured home installers.
Home improvement activities can provide opportunities to improve the storm performance of your home. For example, when installing a new roof, you should select shingles that have greater wind resistance. When reroofing, you might also be able to reinforce the roof trusses, add nails or screws to strengthen the sheathing, and seal the sheathing joints with a special water-resistant tape. Although these actions might be prohibitively expensive at other times, they are much more affordable when your roofing project requires replacing the existing shingles. If you need to replace your garage door, selecting one designed for greater wind resistance can protect your home because garage door failures often allow water to enter the home.
In the days immediately before landfall, secure outdoor furniture and protect doors and windows. There are several ways to protect windows, such as using plywood panels or rolling shutters. Although some homeowners apply tape to their windows in an X-pattern, it doesn't work. Tape not only is ineffective at protecting your windows, but it will also be difficult to remove after the storm.
When preparing your home for hurricane season, take note of items that are valuable but will stay in the home. These include essential records and items of sentimental value. Many records can be scanned and stored offsite or taken with you when you evacuate. Consider protecting items that will stay in the home by placing them in plastic tubs with secure covers and elevating them off the floor.
Protecting Your Finances
Protecting your home also includes insuring it against storm damage. You should know what insurance you have and what it covers. Because damage from hurricanes may be caused by high winds or flooding, you should make sure that you have appropriate insurance coverage (including flood, wind, and homeowners insurance) for your home. Homeowners policies don't cover flooding, which is available through FEMA's National Flood Insurance Program. Please note that many flood insurance policies require a waiting period before the insurance is effective. More information on the National Flood Insurance Program is available at www.floodsmart.gov.
After you understand the risks your home faces, sitting down with your insurance agent to understand your coverage is a good strategy. Because standard homeowners policies cover some water damage, you should understand the differences between flood insurance and your homeowners insurance policy so you don't end up with gaps in needed coverage or buy more coverage than necessary. (This advice also applies to policies covering damage from wildfires, earthquakes, high winds, and other hazards.) You should also understand what documents your insurance company may need (such as photos or receipts) after a claim.
Although renters don't need to insure the structure, they should insure their personal property in the unit. Both personal property and flood insurance are available for renters.
Studies have shown that insured properties recover faster, so insurance is an essential part of most financial plans.