Message From PD&R Senior Leadership
HUD Funding Supports Chapin Hall's Voices of Youth Enabling Collection of Crucial Data on Youth Homelessness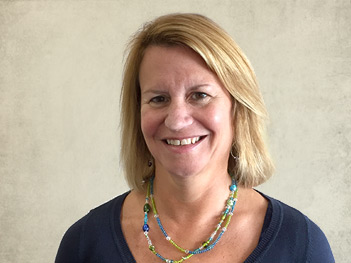 Marge F. Martin, Director of PD&R's Policy Development Division.
In July 2016, HUD awarded a $2 million Research Partnerships grant to the Chapin Hall at the University of Chicago to support its Voices of Youth Count (VoYC) project, an innovative and ambitious policy research initiative to provide critical knowledge about the state of youth homelessness in America. Specifically, VoYC is conducting point-in-time counts in 22 urban, suburban, and rural communities across the country to provide incidence and prevalence estimates of homeless and unstably housed youth. VoYC is also carrying out a complementary set of qualitative data collection activities that will provide a deeper understanding of the characteristics of homeless youth, the conditions that lead to youth homelessness, and the barriers that homeless youth face in accessing needed housing and services.
The VoYC initiative will contribute critical data on the population size and characteristics needed to develop coordinated and systematic interventions for addressing youth homelessness. Indeed, although research and point-in-time homelessness counts have improved in recent years, existing counts and analyses often do a poor job of enumerating unaccompanied homeless youth. As a result, the scope of youth homelessness remains largely unknown. Most researchers, practitioners, and advocates now agree that developing a better understanding of youth homelessness is a crucial next step toward producing and delivering effective services for this population.
VoYC sets forth an ambitious series of project goals that respond to this knowledge gap. The initiative strives to develop and disseminate new data and resources that clarify the size and composition of the population of homeless and unstably housed youth. In addition to collecting original data through point-in-time counts, surveys, and in-depth narrative interviews, VoYC will develop a central repository that presents existing research and outlines evidence-based policy interventions to address youth homelessness. VoYC will also strengthen research methodologies for the field by developing, testing, and sharing an innovative and replicable methodology for conducting more reliable counts and by proposing new ways to incorporate questions about runaway and homeless youth into an existing national household survey. VoYC will also help build a national learning community of diverse stakeholders across the 22 communities participating in the initiative. This learning community will coordinate research efforts and provide structured opportunities for peer-to-peer information exchange and cross-site learning. These efforts will enable more rigorous examinations of the effectiveness of current policies and programs and will provide a valuable foundation for future policy discussions and efforts to promote improved outcomes for homeless youth.
VoYC is already well on its way to producing the anticipated project outcomes. As of June 2016, VoYC had completed point-in-time counts of homeless youth in 13 communities, with the remaining 9 counts scheduled for July and August. These initial counts have advanced an innovative and empowering methodology for conducting youth counts; VoYC hired and trained current and formerly homeless and unstably housed young adults — who bring essential knowledge to the project — to carry out the visual count and surveys of their peers.
HUD's support of VoYC is well-aligned with the agency's strategic efforts to better understand and address youth homelessness in America, providing crucial information to support the broader work to implement Opening Doors: The Federal Strategic Plan to Prevent and End Homelessness, which has a goal to end youth homelessness by 2020.
This effort provides a unique opportunity for HUD to leverage its $2 million in support with funding from foundations and private partners for a total project budget of nearly $4.5 million. In addition to funding VoYC, HUD's role also includes serving as a member of the project's steering committee and its technical advisory group. Combined, these activities enable HUD to be a fully engaged partner in this research endeavor and to participate in shaping the research and translation activities of the initiative. HUD is also pleased to support a project that leverages extensive expertise on youth homelessness; Chapin Hall is nationally renowned for its research on the child welfare system and youth development, and the staff involved in VoYC are nationally recognized experts in relevant research and policy areas.
Ultimately, investing in VoYC promises to be an effective and efficient way for HUD to advance one of its key policy objectives. Indeed, this project supports HUD's efforts to develop and implement improved methods for enumerating the runaway and homeless youth population and to understand the composition and barriers to service access that this population faces. Further, by partnering on a national, cutting-edge effort that is already underway, HUD is able to accelerate the timeline for producing important original data, resources, and research findings for the researchers, policymakers, and service providers committed to understanding and ending youth homelessness in the United States.
For additional information on the VoYC initiative, I encourage you to explore the project's website at www.voicesofyouthcount.org/.