Purpose Built Tools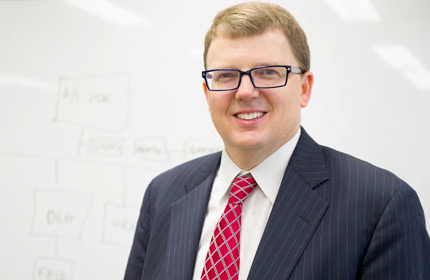 Todd M. Richardson, Acting General Deputy Assistant Secretary for Policy Development and Research.
In my personal life, I have acquired a great number of home improvement tools. At one point, I was spending every weekend at a home improvement store. Having the right tool for the job is important.
This also holds true for data. Certain projects require the right data for the job.
At the Office of Policy Development and Research, we create tools that give you the exact data you need to do a very specific job.
Do you want to know if your proposed Choice Neighborhoods project meets the threshold requirements? We've got an app for that: the Choice Neighborhoods mapping tool. Draw your neighborhood — it doesn't have to be a census tract; it can match your actual neighborhood boundaries. The tool reweights block group American Community Survey data to create an estimated poverty rate along with other variables for that user-defined target area.
Want to know basic trends for your local housing market? Our Market-at-a-Glance tool pulls together the latest data for counties and metropolitan areas.
Need to know if a potential site for a Low-Income Housing Tax Credit program project will get a basis boost as a Qualified Census Tract? We have a tool to determine that. As an added benefit, we explain how we determine whether an area is qualified.
Are you looking for affordable housing? The HUD Resource Locator gives you the addresses of housing providers and their contact information.
Do you want to know how much money HUD spends in your community each year? The Community Assessment Reporting Tool will tell you, and it will give you a handy report if you need one.
Sure, you could probably figure out how to get the data on your own, but we want to make it easier. Here are the elements that make up each tool:
A well-defined purpose.
A target user group.
A data source.
Our newest tool, the RAD Minority Concentration Analysis Tool, is designed to help public housing agencies participating in the Rental Assistance Demonstration (RAD) know if the location where they want to build housing is minority concentrated according to HUD's site and neighborhood rules. The "test" is a bit complicated, but the tool takes the guesswork out of the process.
Purpose: Simplify compliance with RAD's site and neighborhood standards requirement.
Target user group: Public housing agencies.
Data source: 2010 census.
We hope these tools are useful. No need to hang out at the hardware store — just visit HUDUSER.gov. The aisle with the GIS tools is https://hudgis-hud.opendata.arcgis.com/.