A Look at U.S. Efforts To Encourage ADU Production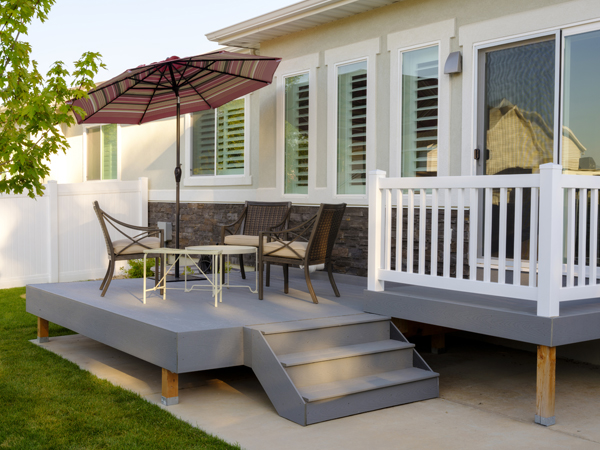 Constructing an ADU tends to be half as expensive as constructing a single-family home and rent for less than market rate, making them a potential source of naturally occurring affordable housing. February 1, 2022, the White House convened a virtual discussion aimed at identifying strategies to make ADU construction easier. Photo credit: istockphoto.com/RichLegg
Housing advocates and policymakers have grown increasingly interested in accessory dwelling units (ADUs) or "granny flats" — small units of housing built inside, attached to, or on the same property as a primary residence — as an important strategy for increasing housing supply. In recent years, jurisdictions such as California have removed regulatory barriers to ADU construction to address high housing costs stemming from inadequate housing production. On February 1, 2022, the White House convened a virtual discussion aimed at identifying strategies to make ADU construction easier. Panelists discussed the role of ADUs in increasing the supply of affordable housing, described efforts from across the nation to streamline the ADU permitting and construction process for homeowners, and examined ways to make ADU financing more accessible.
The Role of ADUs in the Housing Supply
Karen Chapple, director of the School of Cities at the University of Toronto, cited research showing that ADUs tend to cost half as much to build as a single-family home and rent for less than market rate, which makes them a potential source of naturally occurring affordable housing. ADUs also offer families a housing solution that can be tailored to their unique and changing needs. In addition, said Julienne Joseph, deputy assistant secretary of the Office of Single Family Housing at the Federal Housing Administration, ADUs built in expensive or highly desired areas provide an affordable housing option for workers who might otherwise be priced out of locations convenient to their jobs. Policy changes enacted in California beginning in 2017 have already borne fruit, with Denise Pinkston, board president of the Casita Coalition, reporting that as of early 2022, ADUs make up approximately 11 percent of all residential building permits issued in California.
Easing the Process for Homeowners
The event's first panel, focused on reducing the regulatory burdens imposed on homeowners wishing to build an ADU, was moderated by Erika Poethig, special assistant to the president for housing and urban policy at the White House Domestic Policy Council. Moro Weinberger, mayor of Burlington, Vermont, described his city's efforts to expand homeowner uptake of ADUs through public outreach, stressing the need to increase housing supply. Crucial to the success of the ADU reform Burlington enacted in 2020, said Weinberger, were streamlining the permitting process for homeowners, increasing the maximum allowable size of the ADU, removing an onerous parking requirement, and legalizing ADUs across all zoning districts in the city. These changes exemplify a guiding principle articulated by Robert Liberty, strategic partner at Cascadia Partners, a Portland, Oregon-based urban planning and real estate consulting firm: at the most basic level, jurisdictions should not impose burdens on ADUs that they do not impose on single-family homes.
Increasing ADU Financing Tools
The second panel examined ways to increase the availability of ADU financing and was moderated by Bharat Ramamurti, deputy director of the National Economic Council, who identified financing constraints and land use constraints as the two major obstacles to increased housing supply. Noni Ramos, chief executive officer of Housing Trust Silicon Valley, reported that a lack of both information and financing products have been key roadblocks for homeowners. To address these problems, her organization not only hosted ADU open houses and workshops, but it also offered $1,500 grants to help homeowners create plans for adding an ADU to their properties as well as construction bridge loans that can be repaid with rental income from the completed ADU. Kevin Skinner, executive vice president and head of home lending at Umpqua Bank, advocated for entities such as Fannie Mae and Freddie Mac to consider potential rental income for homeowners in their underwriting decisions about ADUs. As some of the largest underwriters of mortgage products in the nation, Fannie Mae and Freddie Mac can play major roles in bringing ADUs to scale. Research cited by Chapple suggests that over the next decade, ADUs can help add 4.7 million units of housing to existing single-family parcels.
Over the past few years, ADUs have gained considerable traction among the public and policymakers interested in expanding the supply of naturally occurring affordable housing through the densification of existing built areas. An evolving understanding of best practices in regulation and financing have helped foster early stage adoption, and panelists agreed that the time is right to bring ADUs to scale in areas across the United States.