Homelessness Through a Public Health Lens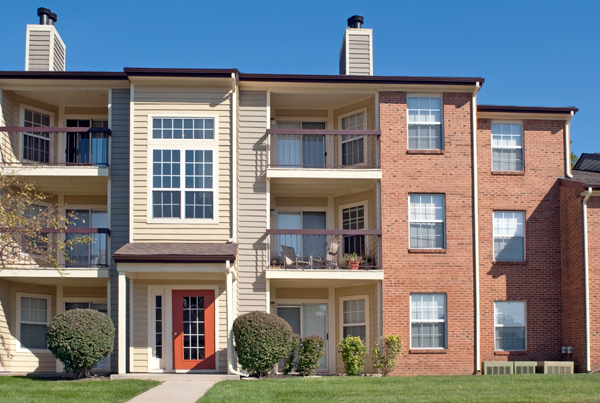 The elevated mortality caused by homelessness qualifies homelessness as a public health issue, and applying common public health approaches to homelessness has promising potential in helping achieve "functional zero," say researchers, where homelessness is brief, rare, and non-recurring.
In January 2023, the Boston University School of Public Health held a webinar as part of its Public Health Conversations series titled "Insecure Housing, Homelessness, and Health." Over a series of presentations and a panel discussion moderated by Housing Narrative Lab executive director Marisol Bello, the three speakers explored health statistics related to homelessness and described how public health principles can illuminate a path to ending homelessness. According to presenter Roseanne Haggerty, president and chief executive officer of Community Solutions, the field of public health relies on science-based, testable, prevention-oriented tools informed by data collection. By adopting housing strategies that meet these standards, communities can progress toward the goal of ending homelessness.
A Public Health Problem
Presenter Ann Oliva, chief executive officer of the National Alliance to End Homelessness, contextualized the problem using statistics published in her organization's 2022 State of Homelessness report. This report relies on 2020 HUD Point-in-Time (PIT) data, Oliva explained, because this was the last year during which the COVID-19 pandemic did not disrupt data collection efforts for localities' PIT counts. In 2020, nearly 580,500 people were homeless in the United States, living either in shelters and other nonpermanent housing (known as sheltered homelessness) or in places unfit for human habitation, such as in cars, sheds, or abandoned buildings or on the streets (known as unsheltered homelessness). Oliva explained that compared with the general population, most minority groups are overrepresented among the population of people experiencing homelessness. In 2020, Pacific Islanders experienced the highest rates of homelessness compared with other groups, at 109 per 10,000.
Oliva described the emergence of two important trends in 2020: the growth of unsheltered homelessness among people in families and, for the first time since PIT count data collection began nationally in 2007, the number of people experiencing unsheltered homelessness exceeded the number of people living in shelters. These findings were alarming but represented the continuation of a trend of rising unsheltered homelessness that emerged in 2015. In addition, Oliva reported that the average age of people experiencing homelessness is increasing.
Homelessness is a serious public health problem. One important health impact of homelessness is an increase in mortality rate. Oliva presented figures from the Minnesota Homeless Mortality Report calculating that, between 2017 and 2021, the death rate among people experiencing homelessness in Minnesota was three times higher than that of the general population. This finding meant that 20-year-olds experiencing homelessness in Minnesota had the same mortality rate as 50-year-olds in the general population. The report specified that mortality rates tended to be higher among racial minorities experiencing homelessness, with Native Americans experiencing homelessness seeing rates of death five times higher than the general population.
"Most of the deaths are preventable deaths," said Donald Whitehead, Jr., executive director of the National Coalition for the Homeless. He explained that a major factor in the mortality rate of people experiencing homelessness is criminalization in the form of arrests for trivial "crimes of homelessness" or exposure to encampment raids.
Crimes of homelessness are matters that would not present a problem for people with reliable shelter but that people experiencing homelessness can avoid only with great difficulty — for example, charges of sleeping or sitting in public, camping in prohibited areas, and accumulating parking tickets from a vehicle one lives in. These relatively small matters can generate large court fees that eventually result in more serious charges, which can lead to incarceration. A criminal record further complicates efforts to find housing or work, and engagement with the criminal justice system is traumatic.
Encampment raids are events in which police break up the makeshift camps of people experiencing unsheltered homelessness, and they are specifically associated with an increase in mortality, Whitehead said. During the raid itself, people often lose personal possessions, including clothing, important documents such as identification, and medication or medical devices. After the raid, those affected experience a disruption in services, increased mistrust of the system, and increased isolation that leaves individuals more vulnerable to violence. Following a raid, drug overdoses increase — the result of an interruption in access to naloxone, a medication used to treat opiate overdoses. "We're not endorsing encampments," Whitehead said, explaining that, although encampments provide more security than an unsheltered person can access alone, preliminary research indicates that people living in encampments have worse life expectancies than their counterparts among the general population of people experiencing homelessness.
But, Whitehead emphasized, the choice is not between allowing encampments or dispersing them; it is between housing people or not housing them. All three speakers emphasized that homelessness is a solvable problem and advocated that communities respond with tested, data-supported strategies for moving people into housing.
Striving for Functional Zero
To demonstrate the potential of this approach, Haggerty presented on the work that her organization is doing with the Built for Zero methodology. Community Solutions launched Built for Zero, which it describes as "a movement, a methodology, and proof of what is possible," in 2015. Haggerty explained that the purpose of Built for Zero is to achieve "functional zero" homelessness in participating communities, meaning that homelessness is rare and resolves quickly when it happens. To reach this point, Community Solutions and local Continuums of Care (CoCs) work together using public health principles to organize local resources into a single team with shared goals and definitions that commits to meeting once per week. Then, Community Solutions and the CoC create a real-time, "by name" database of every individual experiencing homelessness, tracking their progress through the system and current needs in a strategy called "active data," another public health concept. If an intervention or strategy fails and an individual exits homelessness only to return, this movement will be reflected in the database, and the team can try another intervention. With access to real-time information about the characteristics and needs of people experiencing homelessness, the team can use the data to center racial equity and make decisions about housing investments.
To date, 105 CoCs are participating in Built for Zero, 64 CoCs have gathered the quality of data needed to proceed with the initiative, and 44 communities have seen measurable reductions in homelessness for one or more populations. Fourteen communities have functionally ended homelessness for one or more populations — usually veterans or the individuals experiencing chronic homelessness. "Our work has been deeply informed by some of the great global health victories, beginning with the smallpox eradication campaign and how you organize community-led efforts to get to a comprehensive end state," Haggerty said. The architects of Built for Zero studied how great social ills like smallpox or tuberculosis can vanish from a community through the collective work of society, drawing lessons to help them plan a functional end to homelessness that was once present in 14 communities.
The field of public health can help us quantify the scope of the human cost that homelessness inflicts, but it also offers tools to address the problem. As Haggerty, Oliva, and Whitehead emphasized, homelessness is a phenomenon encompassing life or death stakes that requires objective, tested, and proven solutions, but it can be solved.