Making Homeownership a Reality for Future Generations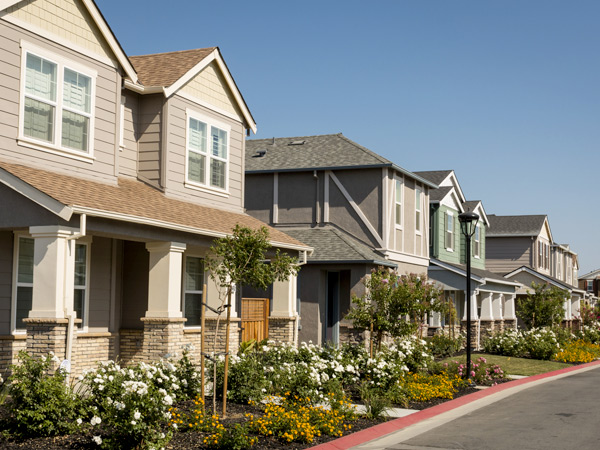 Efforts to facilitate the entry of millennials and first-time homebuyers into the housing market will further spur recovery from the foreclosure crisis.
On June 9, 2017, government officials, nonprofit leaders, and housing advocates attended the National Housing Conference 2017 Policy Symposium in Washington, DC. HUD Secretary Ben Carson delivered the keynote address, in which he laid out HUD's agenda to make homeownership a reality for millennials as the housing market stabilizes following the foreclosure crisis. Nonprofit leaders shared effective strategies to support homeownership and community development through public engagement. The speakers discussed several actions to support the recovery of the housing market, including federal housing policy reforms to improve millennials' prospects for homeownership, collaboration between nonprofits and community members to build trust and cohesion and improve neighborhood stability, and revitalization of distressed neighborhoods through repairs and capacity building. Greater attention to creditworthy millennials looking to become first-time homebuyers, and the prosperity of future generations more broadly, Carson said, will be a focus at HUD moving forward.
Challenges to Homeownership for Millennials
Secretary Carson expressed concern that the lack of millennials in the housing market could result in a "lost generation" of homeowners. With the 2016 homeownership rate at 63.4 percent, the Harvard Joint Center for Housing Studies' "State of the Nation's Housing: 2017" report indicates that increasing the homeownership rate depends, in part, on the ability of first-time homebuyers and millennials to enter the market. The prospect of buying a home is "becoming a lost dream" for many millennials who feel "frozen out" by high home prices and who fear the possibility of becoming house poor should they take out a mortgage, Carson said.
To mitigate these challenges, several initiatives are underway. Recognizing that first-time homebuyers often purchase a condominium as an initial step on the housing ladder, Carson pointed to the Housing Opportunity through Modernization Act of 2016, which reformed Federal Housing Administration (FHA) requirements for mortgage insurance for condominiums to encourage more purchases. As Carson emphasized, FHA loans remain a critical source of home mortgage financing for millennials. According to March to May 2017 data from the Ellie Mae Millennial Tracker, 35 percent of all home loans for millennials were FHA insured. In addition, Fannie Mae has recently taken steps to adjust its debt-to-income (DTI) ratio for home loans. In July 2017, Fannie Mae will increase the maximum allowable DTI from 45 percent to 50 percent to attract more millennial homebuyers with good credit histories. Such efforts at the national level demonstrate progress toward making homeownership possible for younger generations. As Carson emphasized, with supportive measures in place to secure long-term prosperity, millennials can become a "powerhouse" for homeownership nationally.
Sustaining Homeownership Through Community Collaboration
Neighborhoods still witnessing the effects of the foreclosure crisis require broad-based action to sustain homeownership in the long term. Several nonprofit organizations support sustainable homeownership by rehabilitating houses and collaborating with community members. As nonprofit leaders at the symposium noted, building trust and establishing working relationships among residents, community leaders, and volunteers requires patience, humility, and time. An essential part of successful community collaboration is identifying formal and informal leaders within the neighborhood, asserted Jonathan T.M. Reckford, chief executive officer of Habitat for Humanity International (Habitat), a global nonprofit organization that supports decent and affordable housing for families in need. After determining the most trusted leaders in the community, an organization can then work alongside such leaders to embed itself in the community it seeks to revitalize. Taking these steps results in a more positive experience for residents.
Caroline Blakely, president and chief executive officer of Rebuilding Together — a national nonprofit organization that strives to improve the safety and health of housing for low-income homeowners — underscored the importance of ensuring that community members understand that their best interests are being kept in mind when volunteers enter their homes to do repairs. Volunteers' awareness of cultural sensitivities is another component of building community trust. For example, Chris Estes, National Housing Conference president and chief executive officer, explained that members of a community with visible code enforcement officers might fear impending gentrification and displacement. Awareness of such perceptions toward outsiders is especially helpful when explaining to residents that volunteers are there to directly benefit the community by repairing and revitalizing their homes. Volunteers and staff who foster a sense of humility often go on to build successful community partnerships and development projects, said Tony Defalco, deputy director at Verde, a nonprofit based in Portland, Oregon, that promotes green neighborhoods in low-income minority communities through social enterprise, outreach, and advocacy.
Measuring Impact
Blakely and Reckford noted that Rebuilding Together and Habitat can collaborate to measure impact. They agreed that current impact assessments need to move beyond quantifiable outcomes of neighborhood revitalization, such as the number of houses built or the number of active volunteers, and examine outcomes with deeper social impact, such as preventing falls among seniors; children reentering school; increasing resident feelings of safety as a result of greater police presence; and increased resident satisfaction with repaired and rehabilitated housing, resulting in more families returning to the neighborhood.
Reckford indicated that Habitat maintains three areas of impact: community, sector, and societal. Community-level impact forms the basis for much of Habitat's work focused on revitalization, construction, and repair. Habitat builds its sector impact by supporting policies and advocacy approaches to make the housing market more accessible to families desiring homeownership. In volunteer training sessions, Habitat encourages volunteers to have an impact not only at the community level but also at a broader societal level by raising awareness about how vital housing is to all other physical and social outcomes such as health, education, and independence among families. Habitat hopes that the volunteers will use the construction experience as a stepping stone to becoming advocates for affordable housing.
Building Neighborhood Capacity
Habitat and Rebuilding Together volunteers develop qualifications useful for future employment; yet, as Verde's mission demonstrates, it is important to ensure that low-income residents of the community can also gain the same construction or office management skills. To this end, Verde offers stipends to volunteers who become certified in construction as part of a larger effort to help low-income minorities build their portfolio of experience. Local Habitat offices have opened some training sessions in financial literacy and home management to the wider community. Residents wishing to perform repairs themselves can access Habitat's local tool bank for affordable or free access to tools to improve their houses. Such sweat equity among homeowners not only improves the physical condition of a neighborhood but also instills pride and cohesion among residents, which enables "the community to take the lead," said Defalco. Rebuilding Together has collaborated with middle and high school students to conduct oral history projects with longtime residents who have benefited from Rebuilding Together's repair work. This effort targets community participation among youth and fuels the interest of a younger generation in the longevity and prosperity of its community.
Looking Ahead
As communities recover from the foreclosure crisis, continued progress relies on national efforts to ease millennials' entry into the housing market, which will also increase the homeownership rate. As the panelists emphasized, sustainable homeownership requires collaboration with local residents to rebuild housing and promote neighborhood stability so that residents can stay in their homes and keep up with necessary repairs. Strong neighborhood cohesion, or what Reckford termed "community glue," is also vital to preserving the character of a neighborhood for future generations.