Global Cities and Affordable Housing: Sydney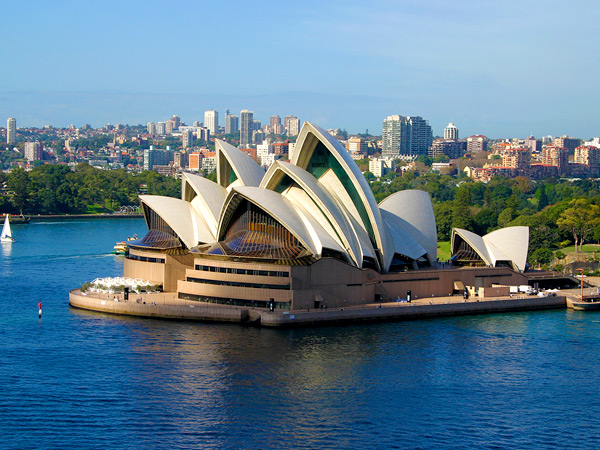 A recent report ranked Sydney as the second least affordable housing market in the world.
Global cities are an agglomeration of worldwide business activity, cultural diversity, innovation, and vibrancy on a large scale. Many of these cities face growing housing affordability issues, and each city has its own path to remedying this problem. In a series of articles, we are going to observe how several global cities are tackling the issue of affordable housing.
Sydney, the state capital of New South Wales (NSW) and Australia's most populous city, is the nation's economic capital and a global city. It is not, however, without its share of housing issues. As urbanization increases, Sydney's headlines frequently read "Housing Out of Reach" and "The Death of the Australian Dream." The problem of prohibitive housing costs for lower income households has been neglected for decades and has resulted in Sydney relying on a "straphangers" labor supply, that is a workforce subject to long commutes to and from work. Without affordable housing, this labor force becomes compelled to seek employment in areas where they can afford to live or have long commutes to Sydney.
According to the latest Demographia report, Sydney ranked second to Hong Kong as one of the least affordable housing markets in the world. The median home price in Sydney today is AU$895,000, and the average annual salary is just under AU$75,000, with many people spending nearly 30 percent or more on housing. For many in Sydney, homeownership is not an option. According to the latest statistics, Sydney's 2015 population was 4.92 million, which represents 65 percent of NSW's population. Of that, 3.33 million people were considered working age, 15 to 64 years old. Population increase coupled with affordability issues have put homeownership at risk for many working-age residents. In 2010, 1.2 million people in NSW were over 65, the retired age group. Of these, 65 percent, the largest homeowner group, lived in Sydney in 2010, but only 56 percent resided there in 2015, preferring to live in other areas during retirement. This decline hasn't freed up a large enough supply of homes to meet the housing needs of the growing population of working-age residents.
Prime Minister Malcolm Turnbull recently stated that one of the main reasons for the rise in home prices and unaffordable housing is that state and local governments are not making enough land available for construction.1 In addition, many wealthy buyers are moving to the coastal suburbs, driving up home prices in a formerly rural area with lower-income residents. In these situations, many developers build upward (apartment buildings), regulations permitting. This concept is relatively new in Australia, which was not an apartment culture in the early 20th century.
In 1912, the NSW government asked Robert Irvine, a professor at Sydney University, to go to New York to investigate "apartment living." Irvine reported back that "New Yorkers, it seemed to me, have grown to love the life of the city; its brilliancy, its crowds, its pleasurehouses. They have suffered the tenement-house system to grow to its present proportions because, overall, they preferred it; and I should imagine they would be rather unhappy in our sparsely-peopled suburbs where life is quiet and beautiful enough, but extremely dull and petty. For the same reason, many people in Sydney are now crowding into boarding and apartment houses."2 This conclusion marked a huge contrast to the Australian popular thinking of the day, which typically considered apartments to be "future slums."
Unprecedented population growth has forced the NSW government to take new steps to try to rein in the housing issues. NSW, which relies heavily on states for assistance, is negotiating partnerships with developers to build 60,000 affordable housing units and apartments in western Sydney. As a start toward solutions, this project, which is part of the NSW government's AU$2 billion housing commitment, is scheduled for completion in 2024. As part of the negotiation, 2 percent of the residences will be set aside for city workers. Another effort, The Harold Park urban renewal project, was formerly a 25.7-acre raceway that was acquired by a private firm in 2010 for AU$180 million. The City of Sydney and the Central Sydney Planning Commission, along with the new owners, joined forces to complete the AU$1.1 billion project and sell the 1,250 condominiums, which are home to 2,500 residents. In addition, 80 affordable apartment units will be completed in Harold Park by the end of 2018.
Global cities, with all their influence and power, experience a lack of affordable housing that, if ignored, can negatively affect the social fabric of communities, and Sydney is no exception. The NSW government is taking steps to alleviate the city's housing concerns by creating more housing for low- and moderate-income community members to create vibrant and socially interactive communities, while acknowledging that much more needs to be done.