Information Science Trends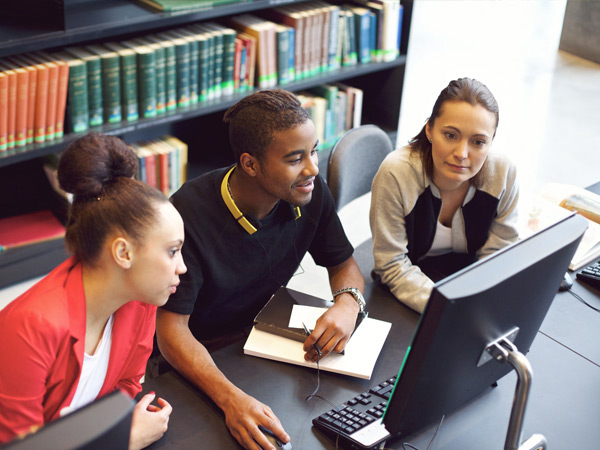 Seminars at the 2017 Computers in Libraries conference focused on using technology to improve information skills.
The 2017 Computers in Libraries conference, held on March 28–30 in Arlington, Virginia, featured several new trends in information science. The theme for this year's conference was "Upping Our Game," and the seminars focused on using technology to improve information skills.
Google Changes
Mary Ellen Bates, author of the Super Searcher Tips and Tools presentation series, explained the evolution of Google's search engine. Previously, Google had relied solely on KWIC (keyword in context) tools, meaning that that Google disambiguates your search terms based on surrounding terms. For example, searching for "house" with "mortgage" would prioritize lending programs in your search results, but searching for "House" with "actors" would give you listings related to the TV series, and searching for "house" with beach terms would give you summer rentals.
Google is now using your search history to provide a context for searching. For example, if you look for the word "beach" after searching for hotel reservations, Google will highlight vacation-related sites. Searching for dolphins will yield results focused on marine biology. This methodology becomes even more effective if you remain logged in to your Google account, because your entire search history can then be used to rank and personalize your results. If you had been searching for a beach house, then typing "house" will be more likely to get you summer rentals. The search context has been extended from the immediate phrase you type in to a meta-analysis of your search history.
Search Strategies
In addition to Google, several new or improved internet search tools can find more specific content or media types. These new web tools include the following:
Webrecorder.io tracks and saves your searches as you conduct them, allowing you to revisit or share them later.
Audiosear.ch allows you to search podcasts to find topics or personalities.
TV News Archive (archive.org/details/tv) allows you to locate news clips by searching for subjects or keywords in their closed captions. The site also offers special place lists for popular topics.
C-SPAN has an exhaustive video library of interviews, press conferences, and news reports.
Govtrack.us allows users to track the development of the budget or other pressing legislation as it moves through Congress.
EveryCRSReport.com offers public access to reports from the Congressional Research Service.
INFOdocket.com tracks new search aid sites and improvements to older ones.
Raspberry Pi
A Raspberry Pi is a small, compact, and inexpensive but fully functional computer than can be used together or stand alone for a variety of functions. Because of their small size and low cost, Raspberry Pi computers can power projects such as signage, data collection, and file storage; act as low-grade servers; or create a homemade local area network. A basic kit with a case, power supply, motherboard, and 1 gigabyte of memory costs less than $50, making it easy for a library or hobbyist to set one up with minimal investment.
These computers were originally created by the Raspberry Pi Foundation in the United Kingdom to help children learn to code. Hobbyists have found various uses for them. They are easily adapted with peripherals such as keyboards, cameras, mice, microphones, or printers, and they can also accommodate Wi-Fi connections as well as video and audio outputs.
Libraries have begun using Raspberry Pi computers to power displays, collect data and generate analyses such as time of day or weather reports, power catalog terminals, print 3D projects, photograph patrons, or teach basic computing to children and adults.
Information Science
Rapid technology advances in library and information sciences make keeping abreast of latest trends essential to relevancy. Learning the latest search strategies, the best new resources for information, and the newest gadgets can keep you on top of your game.