Should Age-Restricted Communities Be Exempt From Civil Rights Laws?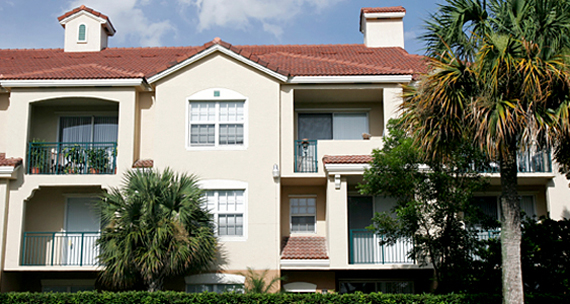 Do communities that can legally exclude people younger than 55 years of age serve the long-term interests of seniors and local governments? At a presentation on May 7, 2013, hosted by HUD's Office of Fair Housing and Equal Opportunity, Professor Mark D. Bauer of Stetson University College of Law argued that these communities, although possibly beneficial for younger seniors, are an extremely poor fit for the needs of older seniors.
Title VIII of the Civil Rights Act of 1968, the Fair Housing Act, prohibits age discrimination in housing. A 1988 amendment to the act created an exemption for housing for adults age 55 and over as long as it provided facilities and services designed to meet the physical and social needs of the elderly. However, the Housing for Older Americans Act of 1995 eliminated this requirement. In addition, these communities often are designed for and marketed to customers in their 50s and 60s who are more interested in golf courses, swimming pools, and other community amenities than in the supportive services they may eventually need. As a result, most of these developments present barriers to the aged or infirm such as stairways, steps, bathrooms with obstacles, and corridors and doorways that are too narrow for wheelchairs and walkers. These communities are often located in suburbs without easy access to public transportation, a problem for elders who have given up driving. Many of the multistory buildings in these communities lack elevators, and most lack any supportive services that assist the infirm or shut-in elderly.
Nobody knows exactly how many communities exclude people younger than 55, although Bauer estimates that several million people call them home. He discussed data he collected in the South Florida counties of Miami-Dade, Broward, and Palm Beach, where there are approximately 1,700 55-plus communities.
In addition to lacking supportive services and physical features for the elderly and infirm, this kind of housing often not only fails to appreciate in value but also can be a depreciating asset. Seniors who have already seen the value of their savings eroded by the recent recession will find themselves with little available equity in their units to fund needed supportive services or retrofits. When these residents die, their heirs will typically sell the units for whatever price they can get, depressing resale prices for all units in the development and further reducing equity. Residents of these depreciated units, unable to draw on the equity of their units to pay for long-term care, may have to rely on the Medicaid program, charity, and whatever assistance that local governments may provide to make up the difference. Elders who do not qualify for Medicaid may also lack the means to retrofit their homes or move into a community better adapted for their needs. Many infirm elders who have no nearby familial supports can become essentially trapped in their units—an all-too-common situation, because elders who move to such communities typically leave their families behind.
These communities create other burdens for local governments. Local economies are unlikely to benefit from the spending power of 55-plus communities, such as the infirm occupants of third-story walkups, who are unlikely to increase consumer spending at local stores. The consequences of deficiencies in building design, such as medical costs resulting from falls, are borne by local taxpayers. In Florida, the value of these units has fallen so low that they often are exempt from property taxes, meaning that local governments have less funding for schools and other public goods, clearly not the intention of the policymakers who approved the construction of these communities. Emergency responders and practical nurses face additional burdens when elders cannot negotiate stairs, elevators break down, or electrical power is lost.
Professor Bauer asserted that the real beneficiaries of the Housing for Older Americans Act of 1995, that allows 55-plus communities to fail to provide supportive facilities and services, are the real estate developers that built and sold them. Even if communities that exclude people younger than 55 merit some exemption from fair housing laws, Professor Bauer asserted that additional protections are needed, particularly for the most vulnerable elders. He suggested reforms that could include changing the law to require that 55-plus communities to provide services that elders need, requiring developers to provide ample disclosure that these communities are not suitable for people with infirmities, requiring units to have accessibility features, and encouraging the development of naturally occurring retirement communities. These are the informal communities with high percentages of elderly who have stayed in the homes they occupied for many years that bring in needed supportive services.