Message From PD&R Senior Leadership
HUD's New Research in 2014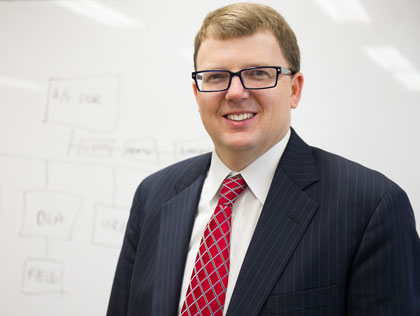 Todd M. Richardson, Associate Deputy Assistant SecretaryI'm optimistic about 2014. For HUD's Office of Policy Development and Research (PD&R), the recently passed Fiscal Year 2014 budget is a great start. Among other things, the 2014 budget provided PD&R explicit direction on our research projects for 2014. Specifically, the Congress continues to fund HUD's Transformation Initiative, including "not less" than $15 million for research with the remainder for HUD-wide Technical Assistance. The conference report accompanying the bill provided guidance on the projects we should undertake with the research funds:
Moving to Work Demonstration Evaluation
Small Area Fair Market Rents Demonstration
Evaluation of the Section 811 Project Rental Assistance Demonstration
Evaluation of the Section 202 Seniors and Supportive Services Demonstration
Understanding Rapid Rehousing: Models and Outcomes for Homeless Households
Jobs Plus/ROSS Evaluation
Evaluation of Project Based Rental Assistance Transfer Authority
This budget represents the first budget since PD&R developed the Research Roadmap and I think it is because of the Roadmap that we can hit the ground running. In prior years we would request approval of a research plan after the funds were appropriated. This led to long delays between the time the funds were appropriated and projects were started. With the Research Roadmap we communicated the projects prior to appropriation that we thought should be done. The Congress largely agreed with HUD on the projects while also adding some that are of particular interest to them. Without further approval we can move directly to starting the research projects. For more of our thinking about the size and scope of these projects you can review our descriptions in the Research Roadmap. For organizations that do housing and community development research, be on the lookout for our request for service on these projects. This is going to be a great year!