In the coming decades, increasing life expectancy, a declining birth rate, and the aging of the baby boom generation will dramatically increase the number and proportion of the U.S. population over the age of 62. Aging of the population presents challenges and questions including where people will live and how they will obtain the support and care they will require as they grow older. Surveys have shown that 89% of adults 50+ years hope to remain in their homes as they age, but only half felt that their home would be able to accommodate them very well as they age.
The update will examine these challenges and others such as the economics of aging in place, social service demands, technology and physical requirements, community planning, and government programs. Hear how housing can be a platform for improved lifestyles the aging population and enable health care cost savings.
Event details:
Hear the latest on the housing markets;
Learn about the issues of aging in place with a stellar panel of experts in the field; and
Hear from Henry Cisneros, Executive Chairman of CityView and former Secretary of HUD.
Followed by a Panel Discussion with:
Jennifer Ho, Moderator, Senior Advisor on Housing and Services in the Office of the Secretary
Judith Willett, National Director of the Village to Village Network
Alisha Sanders, Senior Policy Researcher at the LeadingAge Center for Applied Research
James Toews, Senior Policy Analyst, Administration for Community Living, HHS
Please join us January 9 for this important event.
Additional Information

Thursday, January 9, 2014
2:00-4:00 PM
Brooke-Mondale Auditorium
HUD Headquarters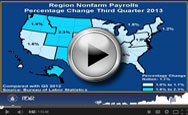 View the Webcast
PD&R Quarterly Housing Update
01/09/2014