Legend




Instructions
Registration
You must register to use the tool. To create an account with the tool:
1. Click the Login button (see red box below) on the upper right corner of the screen.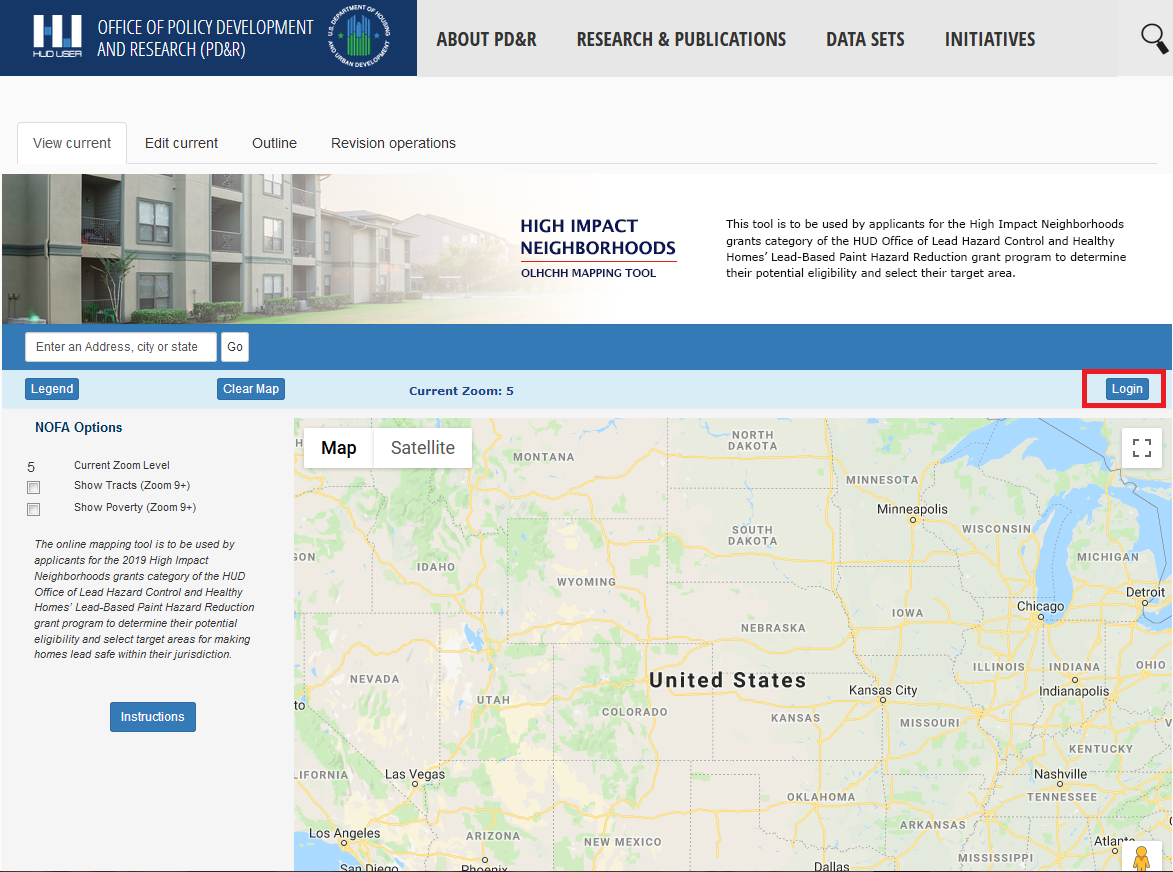 2. Select Create Account from the Login Window, and submit the following information to begin creating an account. Required fields are marked with '*'.
Lead Applicant Name*:
Username/Email*:
Password*:
Confirm Password*:
Applicant Address:
Applicant City:
Applicant State:
Applicant Zip:
3. Once the information has been entered, Click Submit to complete the process.
Logging In
1. Once you have created an account, Login into the tool by Clicking the Login button, and Selecting User Login from the Login Window.
2. Enter the Username and Password, and Click Submit.
Creating Reports
1. Zoom into the desired Area of Interest by Typing an Address into the Address Field located at the top left of the screen, or Zoom into the Area of Interest by holding down the keyboard's CTRL Button and Scrolling with the Mouse. You can also drag the visible portion of map around by holding the Mouse's Left Button while moving the Mouse.
2. Press the Select Selection Button located near the top left corner of the map. The button will turn Red indicating that a selection can be made.
3. Select up to Four Contiguous Tracts from the map (Eligible Tracts are shaded Yellow). Reset Selections at any time by Pressing the Clear Selection Button located to the left of the map.
4. Once the desired tracts are selected, provide a Project Name when prompted, and Click Submit. The tool generates a report, and sends it to the email address provided when setting up the user account.