Posted Date: March 29, 2018

| | | | | | | | | |
| --- | --- | --- | --- | --- | --- | --- | --- | --- |
| | | | | | | | | March 29, 2018 |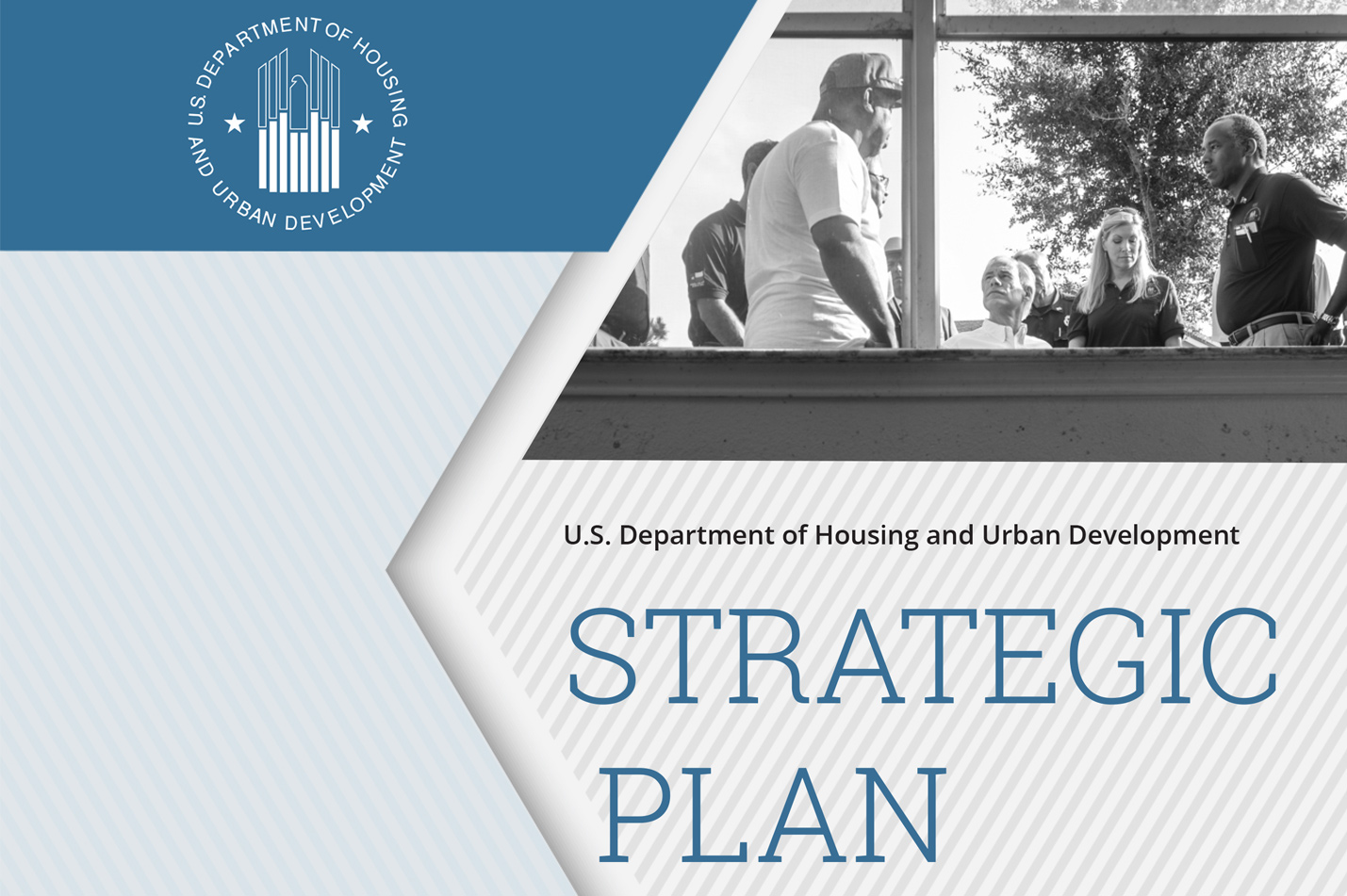 HUD released its
2018-2022 Strategic Plan
, which outlines the agency's goals and priorities. The strategy seeks to refocus HUD on its core mission and modernize its approach by leveraging private-sector partnerships, strengthening the housing market, and encouraging affordable housing investment, while redesigning internal processes. The FY 2018-2022 Strategic Plan presents the core vision of what HUD hopes to accomplish, the strategies to accomplish those objectives, and the indicators of success.
International and Philanthropic Innovation
WORLD URBAN FORUM
| The World Urban Forum is the world's largest conference on urban issues and is held every two years. HUD led the U.S. delegation to this year's meeting in Kuala Lumpur, Malaysia. Other U.S. participants included representatives from the U.S. Department of State, the U.S. Agency for International Development, the Millennium Challenge Corporation, and the Overseas Private Investment Corporation. More than 20,000 participants from 165 countries participated, including more than 100 ministers and deputy ministers. Read more on The Edge about HUD's experience at the World Urban Forum.
GLOBAL STATE OF NATIONAL URBAN POLICY
| A new study from the Organisation for Economic Co-operation and Development (OECD) provides the first comprehensive report on National Urban Policies in 150 countries. This report demonstrates progress in monitoring the implementation of the New Urban Agenda.
Other News at HUD - In Case You Missed It
FINANCIAL CONTROLS
|
HUD announced new measures to
protect the financial integrity of the agency
and correct lax internal processes and controls. Secretary Carson directed HUD's newly appointed Chief Financial Officer, Irving Dennis, to design and implement a transformation plan and lead an internal taskforce to combat waste, fraud and abuse.
FORECLOSURE MORATORIUM
|
For the second time since Hurricane Maria devastated Puerto Rico and the U.S. Virgin Islands, the Federal Housing Administration (FHA) announced that the agency is
extending its 180-day foreclosure moratorium for FHA-insured homeowners
for an additional 60 days due to the extensive damage and continuing needs in these hard-hit territories. Under the expanded moratorium, FHA is instructing lenders and servicers to suspend all foreclosure actions against insured borrowers in these Presidentially Declared Major Disaster Areas until May 18, 2018.