Aging Research and Resources on HUD User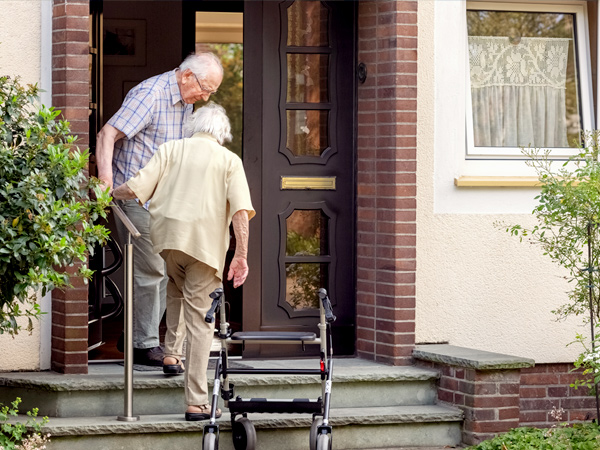 Communities across the United States face the challenge of meeting the housing and health needs of the elderly.
Among the many housing issues facing communities across the United States is the challenge of meeting the housing and health needs of the older population. Many older adults wish to age in place or in the community of their choice, but they may struggle to afford their rents or mortgages, maintenance, and taxes or safely navigate their homes and communities. It may also be challenging for them to access healthcare and other services in their communities or to arrange to receive services in their homes. Finally, they might have difficulty remaining socially connected to their friends, families, and communities. HUD User offers an Aging Research and Resources page with links to relevant HUD-sponsored programs, data, research, and resources helpful for researchers, practitioners, and individuals seeking to understand and address these challenges.
An Introduction to the Issues
The Fall 2013 issue of the Office of Policy Development and Research's (PD&R's) publication Evidence Matters from the Aging Research and Resources page offers a topical overview and introduction to aging issues. This issue looks at federal, state, and local programs and policies for older individuals that are accommodating a shift away from institutional living and toward aging in place with supports; examines efforts to measure the potential health cost savings (as well as improvements in well-being) to families and governments when individuals are able to age in their homes with assistance; and profiles grassroots efforts to aid older residents in their communities and provide practical solutions for the supportive services necessary to age in place.
In addition, the archived webcast of a January 2014 PD&R Quarterly Housing Update features a panel discussion with researchers and practitioners about the economics of aging in place, social service demands, technology and physical requirements, community planning, and government programs.
Readers who want to dig deeper into specific research areas within the topic may be interested in the Cityscape symposium on aging in place. The symposium includes an introduction from the guest editors and five articles exploring different aspects of housing, community, and health for older adults.
HUD Research and Data Programs
The Aging Research and Resources page also links to two HUD-sponsored research efforts that focus on linkages between housing and health:
HUD, along with the U.S. Department of Health and Human Services (HHS), sponsored an evaluation of an innovative program in Vermont, Support and Services at Home, which is designed to connect affordable housing residents with community-based health care and coordinate that care. The Aging Research and Resources page links to the four reports of the comprehensive program evaluation.
HUD has also partnered with HHS to explore matching HUD administrative data to HHS Centers for Medicare and Medicaid Services administrative data to track health and housing outcomes. Two reports assess the feasibility of data matching and its potential utility for research and policy analysis.
This research points to key areas for future analysis to better understand the health needs and health care use of HUD-assisted elderly adults and how housing can serve as a platform for accessing health services.
More To Come on Aging From PD&R
In recognition of the rising number and proportion of older adults in the U.S. population, the U.S. government has entered a partnership with the government of Japan — a nation with one of the oldest populations in the world — to research aging in place. This partnership will allow the countries to gain insight from each other's experiences, generating new ideas, strategies, and evidence-based policies to help meet the needs of aging populations. Delegations in this ongoing exchange have met in both Japan and the United States.
As more research develops from this initiative as well as other HUD-sponsored programs and projects, PD&R will continue to disseminate reports relevant to policymakers and practitioners working to meet housing needs and improve quality of life for older residents.