Harvard's Joint Center for Housing Studies Releases State of the Nation's Housing 2022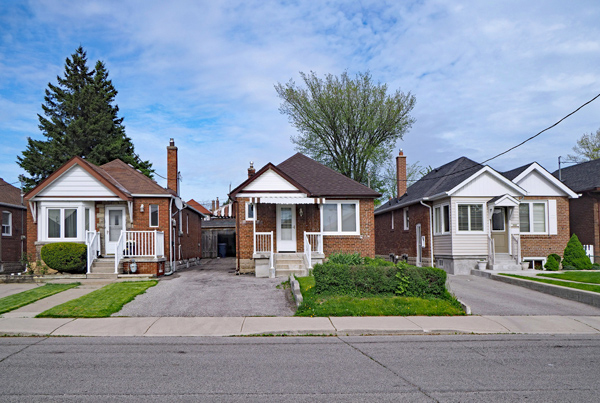 In its annual "State of the Nation's Housing" report, the Joint Center for Housing Studies at Harvard found dramatic increases in housing costs in 2021, due to increased demand and supply-side challenges. Photo credit: istockphoto.com/peterspiro
In June 2022, the Joint Center for Housing Studies (JCHS) of Harvard University released its 35th annual housing report, The State of the Nation's Housing 2022, which assesses the current state of the housing market. On June 22, JCHS held a virtual panel discussion to present the findings of the report and talk about its implications. Panelists included Chris Herbert, JCHS managing director; Alanna McCargo, president of Ginnie Mae; Ryan Marshall, president and chief executive officer of the developer PulteGroup; and Sarah Saadian, senior vice president of public policy at the nonprofit National Low Income Housing Coalition. After an introduction from Herbert and Daniel McCue, a senior research associate at the JCHS, Tiziana Dearing, host of Radio Boston on WBUR, moderated the discussion.
State of the Housing Market
One of the main takeaways from the report is the dramatic rise in housing costs. Across the country, home prices and rents increased exponentially in 2021 because growth in demand has outstripped the available supply. An increasing number of Americans are forming households, including many who had delayed doing so until their 30s or 40s. The surge in demand over the past year was also aided by a strong economic rebound as well as federal interventions, such as the pause in student loan payments, which saved Americans with student loan debt an average of $200 a month. More young adults could subsequently afford a down payment. Meanwhile, the cost of building a house has rapidly increased. Supply chain delays and a 20 percent increase in the cost of inputs have pushed construction costs higher than ever. This rapid surge in housing prices, coupled with the increase in demand for space during the pandemic, attracted many investors to the single-family housing market, putting more upward pressure on prices. In late 2021 and early 2022, more than a quarter of all home sales in the United States went to investors.
The panelists explained that the report was relatively optimistic about the stability of the housing market despite the rapid rise in housing prices. Neither Herbert nor Marshall believed that the market will crash as it did in 2008. Furthermore, housing construction rates are at their highest in nearly 50 years. However, the speakers agreed that rising housing prices will continue to cause problems for many Americans, particularly those earning low and moderate incomes. The annual income needed to afford the median home increased from approximately $80,000 in 2021 to approximately $108,000 in April 2022. Saadian believes that, left unaddressed, the affordability crisis will worsen and lead to an increase in homelessness. The report also noted the persistent racial inequities in the housing market. For example, the homeownership rate for White households is 74 percent compared with only 45 percent for African-American households.
Policies and Interventions
To address this affordability crisis and other issues facing the housing market, the speakers highlighted some recommended policy interventions from the report and introduced some of their own. Many of the recommendations focused on eliminating barriers to the supply of housing. Local land use regulations often increase the cost of housing and can reduce supply. According to McCargo, the Biden administration has focused on addressing supply issues and is working with states and localities to reduce some of these regulatory barriers. The administration is even exploring what levers the federal government has to encourage states to enact such reforms. Marshall believes that certain federal grants should be contingent on states and localities amending their land use code to streamline residential development. Herbert, however, emphasized that states must play the key role in reducing these regulatory barriers. Local governments might lack an incentive to ensure that their jurisdictions allow for enough housing for residents of various income levels. Because all local land use power is derived in some form from the state, said Herbert, states could follow the examples of California, Oregon, and Massachusetts and ensure that local governments are allowing their "fair share" of housing units.
Saadian pointed out that, although zoning changes and other supply-side interventions may reduce the cost of construction, these reforms will not make housing affordable to people with the lowest incomes. She said that federal investment is crucial to ensuring access to affordable housing for everyone. The federal government enacted the Emergency Rental Assistance Program (ERAP) to help households that fell behind on rent during the pandemic. However, nearly half of states are expected to run out of ERAP funding by the end of 2022. Saadian supports a permanent program that would provide emergency rental assistance beyond the pandemic.
The panelists highlighted additional interventions that would address issues beyond supply and demand constraints. McCargo reiterated the need to address longstanding, systemic housing issues such as racial bias in the property appraisal industry, which is still 97 percent White. In June 2021, President Biden formed the Interagency Task Force on Property Appraisal and Valuation Equity to develop administrative and legislative measures to reform the appraisal industry. McCargo also favored reforms to address inequities in the lending industry. Furthermore, multiple panelists stressed the importance of encouraging the development of energy-efficient and climate-friendly homes. Because green construction and renovation is often expensive, however, the panelists all support providing financial aid to buyers and builders making these retrofits.
This report illustrated how supply and demand imbalances as well as larger systemic issues in the market have burdened renters and homebuyers and made purchasing a home harder for new households. Racial and economic inequities persist. Although most of the panelists are optimistic that these conditions will improve within the next 5 years, they concur that policymakers at all levels of government must enact policies to make housing more affordable for those earning low and moderate incomes.