Case Studies
HUD USER publishes a series of case studies based on federal, state and local strategies that increase affordable housing opportunities, apply sustainable features and practices, and increase access to public transportation. The projects featured in these reports have demonstrated innovation through a multitude of partnerships and initiatives. Each report outlines a project's objectives and the development strategies used to achieve them.
Latest Case Studies Reports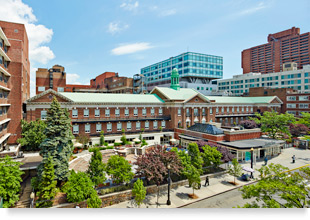 From its beginnings in the Bronx more than a century ago, the Montefiore Health System has grown to become one of the nation's largest, with 11 member hospitals and more than 180 specialty and primary care locations in the Bronx and the lower Hudson Valley. In 1950, the New York hospital system was the first in the country to establish a department of social medicine, demonstrating an early understanding of the link between patients' social and economic condition and their health.
Learn More>>
Previous Case Studies Reports