Case Studies
HUD USER publishes a series of case studies based on federal, state and local strategies that increase affordable housing opportunities, apply sustainable features and practices, and increase access to public transportation. The projects featured in these reports have demonstrated innovation through a multitude of partnerships and initiatives. Each report outlines a project's objectives and the development strategies used to achieve them.
Latest Case Studies Reports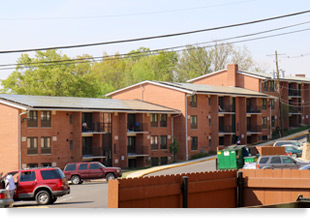 One powerful tool in any effort to provide decent and affordable housing for the economically disadvantaged is the preservation and upkeep of existing subsidized projects. In Ward 8, a disadvantaged area in the southeastern quadrant of Washington, DC, developer WinnCompanies completed a comprehensive renovation of 303 affordable units on two nearby sites.
Learn More>>
Previous Case Studies Reports