Case Studies
HUD USER publishes a series of case studies based on federal, state and local strategies that increase affordable housing opportunities, apply sustainable features and practices, and increase access to public transportation. The projects featured in these reports have demonstrated innovation through a multitude of partnerships and initiatives. Each report outlines a project's objectives and the development strategies used to achieve them.
Latest Case Studies Reports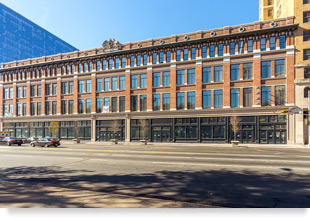 What was once a good location for a department store in downtown Newark, New Jersey, is now an opportune site for a mixed-income, mixed-use development. The Hahne & Co. building, built in 1901, had been vacant for nearly 30 years, languishing near the new 20-story office tower of Prudential Financial, an insurance and investment management company committed to the economic health of the city.
Learn More>>
Previous Case Studies Reports