Case Studies
HUD USER publishes a series of case studies based on federal, state and local strategies that increase affordable housing opportunities, apply sustainable features and practices, and increase access to public transportation. The projects featured in these reports have demonstrated innovation through a multitude of partnerships and initiatives. Each report outlines a project's objectives and the development strategies used to achieve them.
Latest Case Studies Reports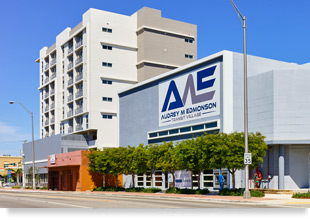 Miami's Liberty City neighborhood has experienced chronic disinvestment for much of the past 50 years. Among other factors, the construction of Interstate 95 concentrated poverty in the neighborhood, and the 1980 McDuffie race riots contributed to a prolonged period of disinvestment that persisted into the twenty-first century.
Learn More>>
Previous Case Studies Reports