Case Studies
HUD USER publishes a series of case studies based on federal, state and local strategies that increase affordable housing opportunities, apply sustainable features and practices, and increase access to public transportation. The projects featured in these reports have demonstrated innovation through a multitude of partnerships and initiatives. Each report outlines a project's objectives and the development strategies used to achieve them.
Latest Case Studies Reports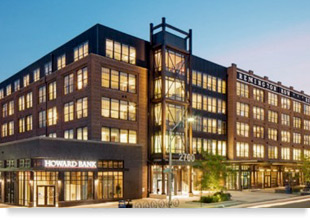 Johns Hopkins University has long recognized that blighted and unsafe conditions in the neighborhoods surrounding its Homewood campus in Baltimore could deter potential students and staff from affiliating with the university. In 2012, the university commissioned a stakeholder-driven community development study of 10 Central Baltimore neighborhoods to the east, west, and south of the campus, which led to the launch of the Homewood Community Partners Initiative (HCPI), an anchor institution strategy focused on strengthening these neighborhoods.
Learn More>>
Previous Case Studies Reports