Case Studies
HUD USER publishes a series of case studies based on federal, state and local strategies that increase affordable housing opportunities, apply sustainable features and practices, and increase access to public transportation. The projects featured in these reports have demonstrated innovation through a multitude of partnerships and initiatives. Each report outlines a project's objectives and the development strategies used to achieve them.
Latest Case Studies Reports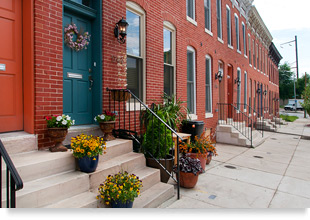 Since 2006, the community organization
Baltimoreans United in Leadership Development
(BUILD) has partnered with the community development financial institution
the Reinvestment Fund
(TRF) to revitalize Oliver, an East Baltimore neighborhood where disenfranchisement and crime have created a distressed housing market. Together, TRF and BUILD used a "build from strength" investment strategy that targets public investments near major community assets to attract private investment.
Learn More>>
Previous Case Studies Reports