Case Studies
HUD USER publishes a series of case studies based on federal, state and local strategies that increase affordable housing opportunities, apply sustainable features and practices, and increase access to public transportation. The projects featured in these reports have demonstrated innovation through a multitude of partnerships and initiatives. Each report outlines a project's objectives and the development strategies used to achieve them.
Latest Case Studies Reports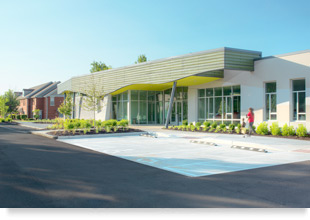 The Carr Square neighborhood on the north side of St. Louis, Missouri, one mile from downtown, has been the focus of comprehensive redevelopment in recent decades. Located in one of the state's lowest-income ZIP codes, the area has attempted to reverse years of disinvestment and decline by converting public housing properties into mixed-income housing opportunities.
Learn More>>
Previous Case Studies Reports