Form a Team. Create a Plan. Make a Real-World Impact.
---
Please join us for an informational webinar on the 2021 HUD Innovation in Affordable Housing Student Design and Planning Competition.
Webinar for Public Housing Authorities
Thursday, September 24th at 3:00 p.m. ET
Register for the webinar here.
To preview the slides click here.
Webinar for Graduate Schools
(open to faculty and graduate students)
Thursday, September 3rd at 3:00 p.m. ET
Watch a replay of the webinar here.
These webinars will provide background information about the competition, the competition requirements, and a question and answer session.
For specific questions or comments, please email iah@huduser.gov.

Registration

Registration for the 2021 IAH Competition is open! Enter a team.
Looking for teammates? Use the Team Finder forum to connect with other students.
Competition Schedule
| | |
| --- | --- |
| Competition launch; registration opens; guidelines and criteria announced | 09-14-2020 |
| Deadline for teams to register: Noon Eastern Standard Time | 11-02-2020 |
| Detailed Program Site and Housing Authority announced | 11-03-2020 |
| Deadline for teams to submit Phase I: Noon Eastern Standard Time | 01-25-2021 |
| Finalists announced; Phase II released* | 02-12-2021 |
| Site visit for finalists (travel conditions permitting) | Early March 2021 |
| Phase II submissions due | 04-12-2021 |
| Final presentations and awards ceremony in DC (travel conditions permitting) | Mid-April 2021 |
---

Transforming our Communities

The need for quality, affordable housing has never been greater. At its best, housing can help strengthen the social and physical fabric of communities and neighborhoods. It is the hope of HUD and PD&R that by initiating and funding this competition, a new generation will advance the design and production of livable and sustainable housing for low- and moderate-income people through research and innovation.
---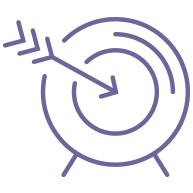 Making it Actionable

The IAH competition has been designed to replicate a real-life approach. Multi-disciplinary teams comprised of graduate students in architecture, planning and policy, finance and other areas will be asked to address social, economic, and environmental issues in responding to a specific housing problem developed by an actual public housing agency (PHA).
---

PHA Information

PD&R works with a PHA that owns and operates a site designated for the affordable housing design issue. PD&R works with the PHA to develop the necessary project briefing materials, including a comprehensive problem statement; background information on the project; community information; and relevant existing design proposals. More information for PHAs is available here.
---