About the Competition
HUD PD&R invites teams from accredited educational institutions in the United States to participate in its Innovation in Affordable Housing Student Design and Planning Competition. Teams must be comprised of students enrolled in a graduate degree program.
Transforming our Communities

The need for quality, affordable housing has never been greater. At its best, housing can help strengthen the social and physical fabric of communities and neighborhoods. It is the hope of HUD and PD&R that by initiating and funding this competition, a new generation will advance the design and production of livable and sustainable housing for low- and moderate-income people through research and innovation.
Making it Actionable

The IAH competition has been designed to replicate a real-life approach. Multi-disciplinary teams comprised of graduate students in architecture, planning and policy, finance and other areas will be asked to address social, economic, and environmental issues in responding to a specific housing problem developed by an actual public housing agency (PHA).
The Importance of a Team Approach

This competition is designed to encourage research and innovation in affordable housing, to raise practitioner and future practitioner capacity, and to foster cross-cutting team-work within the design and community development process. The IAH will join the suite of annual PD&R awards for community planning, historic preservation, and affordable housing design.
Multidisciplinary teams must be comprised of a minimum of three students and a maximum of five, plus one faculty advisor. Each team must have members representing three different graduate level programs; one of which must be from an architectural or design-related program, and one of which must be from a non-architectural program. There are many acceptable permutations; here is one example for clarity:
2 M. Architecture candidates
1 M. Planning or Public Policy candidate
2 MBA candidates
Registration:
Registration will begin in fall 2015, sign up to receive competition updates.
Faculty Responsibility:
The faculty advisor may be from any of the team-represented disciplines and serves only in an advisory role, not as an active team participant.
Eligibility:
All team members must be enrolled in a graduate degree program from an accredited educational institution in the United States.
All team leaders must be citizens or permanent residents of the United States.
All teams must be comprised of at least three citizens or permanent residents of the United States.
About the Agencies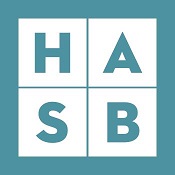 About The Housing Authority of the City of Santa Barbara (HACSB)
The Housing Authority of the City of Santa Barbara (HACSB) is an award winning local public agency that provides safe, decent, and quality affordable housing and supportive services to eligible persons with limited incomes. HACSB currently assists over 3,000 households, largely comprised of working families, seniors on fixed incomes, and persons with disabilities. Programs include Section 8; Public Housing – HACSB owns and manages 223 units throughout the City of Santa Barbara at affordable rents to eligible families, seniors, and persons with disabilities; Workforce Housing to assist members of the workforce and community who earn up to 80% of the area median income; Senior Housing – under Public Housing and Section 8 programs; and, Supportive Services – providing housing for three target groups: youth aging out of foster care, the formerly homeless, and low-income downtown workers.
The Housing Authority of the City of Santa Barbara's affiliate non-profit, 2nd Story Associates, is a Public Benefit Corporation established in August, 2007, to address the growing unmet need for sufficient affordable housing and expanded resident service programs in Santa Barbara County. 2nd Story Associates encourages resident service programs that promote a holistic service approach to family needs by humanizing critical family issues and introducing educational opportunities for children, economic advancement for adults and overall self-sufficiency for entire families.
The Housing Authority offers a range of resources for its residents to help shape the community where they live, to gain additional job skills, and to continue living, healthy independent lives, such as Resident Council, Training Programs, Resident Services Programs, Intern/Helper Program, ROSS (Resident Opportunities for Self-Sufficiency), Housing Resources Brochure Community Resources Brochure, and Volunteer Income Tax Assistance (VITA) Program.
The Housing Authority of the City of Santa Barbara has achieved local and national recognition for many of the innovations in housing and social services they provide the community.
About HUD PD&R
Established in 1973, HUD's Office of Policy Development and Research (PD&R) informs policy development and implementation to improve life in American communities through conducting, supporting, and sharing research, surveys, demonstrations, program evaluations, and best practices. PD&R supports the Department's efforts to help create cohesive, economically healthy communities.
PD&R manages HUD USER: A Clearinghouse for Housing, Sustainable Communities, and Community Development Research & Data that hosts research, publications, and data sets in housing, sustainable communities, and community development.
In addition to policy development and research, the work of the office includes demonstration projects, data collection, analysis, and dissemination, and conferences and publications. With the addition of the Innovations in Affordable Housing competition, PD&R supports fully or in part, four other annual, national housing competitions: Excellence in Affordable Housing Design, Excellence in Historic Preservation, Housing and Community Develop in Action (public-philanthropic partnerships awards), and the NAHB Award for Excellence.