Tackling Racial Inequities in Homeownership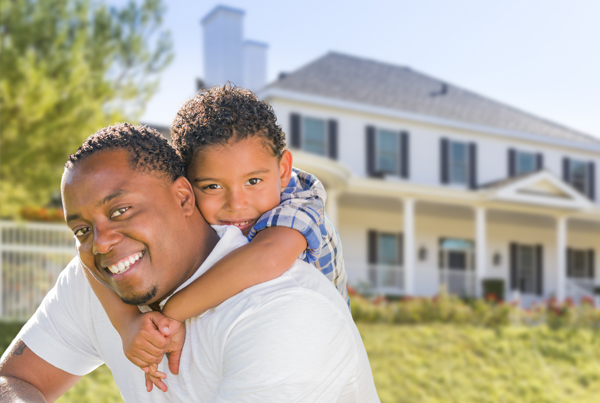 Racial disparities in homeownership persist in the United States, but efforts by policymakers and practitioners aim to reduce these inequities. For example, special purpose credit programs aim to expand credit to historically underserved communities and communities still living with the legacies of past discrimination. Photo credit: iStock.com/Feverpitched
Racial disparities in homeownership persist in the United States, but institutions such as Fannie Mae and Freddie Mac, the U.S. Department of Housing and Urban Development (HUD), and state and local governments are striving to achieve greater racial equity in U.S. homeownership. On October 4, 2023, the Urban Institute hosted an event, "Closing the Gap: Barriers and Solutions for Equitable Homeownership," that explored such efforts. One panel focused specifically on federal barriers to homeownership for nonwhite communities. Participants included Katrina Jones, vice president of racial equity strategy and impact at Fannie Mae; Demetria McCain, principal deputy assistant secretary for fair housing and equal opportunity at HUD; and Pamela Perry, vice president of single-family equitable housing at Freddie Mac. Rekha Balu, director of federal equity initiatives at the Urban Institute, moderated the discussion.
Barriers to Homeownership Equity
Understanding the specific barriers to homeownership equity is necessary to achieve effective policy solutions. Panelists identified several issues of ongoing concern. For example, Perry indicated that amassing the funds needed to close on a single-family home is a major impediment for prospective first-time homebuyers in communities of color, a challenge stemming from historic wealth inequities that have stymied the accumulation of generational wealth. Jones noted that insufficient access to credit disproportionately impacts Black and Latino families and that high rental housing costs impede families' efforts to save money toward a downpayment, representing further obstacles to achieving homeownership equity. Jones added that most renters' on-time rental payments are not reported to credit bureaus, which reduces their credit scores and impacts their ability to qualify for a mortgage at a favorable rate. Addressing this issue, Jones says, could increase an applicant's credit score by 60 points and make them eligible for prime financing rather than a subprime loan.
Even among homeowners, inequities persist. McCain cited the approximately 200 active appraisal discrimination cases HUD is managing as an indication that a homeowner's race often affects assessments of home values. Scammers have targeted other communities, such as Black and Caribbean homeowners in New York, and defrauded them out of their titles, McCain reported. Individual actions that victims have taken to report discrimination, said Perry, can spur researchers to collect nonanecdotal evidence to examine the systemic issues at play and design appropriate solutions.
Creating Solutions to Inequity
One strategy for reducing homeownership inequities is bridging the gap between aggregate and abstract data and families' on-the-ground, anecdotal experiences. Jones described efforts at Fannie Mae to create fictional personas to illustrate the specific barriers different groups of people face in their journeys toward homeownership; these personas, created from housing data and research reports, help make housing challenges more comprehensible and less abstract. The personas give researchers at Fannie Mae analytic clarity to better understand how different groups' challenges in the journey to homeownership intersect and differ. According to Jones, this approach offers a powerful way to bridge the gap between individual experience and aggregate data to drive tailored policy changes through the organization's Equitable Housing Finance Plan.
The panelists pointed out that real estate professionals can also make improvements. For example, diversifying the home appraisal industry can help reduce racial appraisal gaps. Perry described a partnership among Fannie Mae, Freddie Mac, and the Appraisal Institute (a professional organization that educates, credentials, and develops ethical standards for real estate appraisers) to hold recruiting events and increase scholarship and mentorship opportunities to diversify the profession. McCain added that Mississippi, which had scored poorly on a national assessment of diversity among home appraisers, responded by creating a program to recruit and train a more diverse cohort of appraisers.
Special purpose credit programs, which target credit to historically underserved communities and communities still living with the legacies of past discrimination, can also help alleviate homeownership inequities. McCain stated that HUD has found that special purpose credit programs for real estate loans or credit assistance are permissible and has advocated for their expansion to help promote homeownership equity. Perry pointed out that the U.S. has historically promoted homeownership through generous mortgage programs, noting that in the 1950s, many white families took advantage of favorable lending terms that facilitated first-time home purchases — opportunities denied to families of color, which has contributed to the inequities of the present. Jones added that similar credit programs today that require lower downpayments or offer homeownership counseling remain useful tools for promoting homeownership, this time for those who had previously been excluded.
A sustained focus on identifying barriers to homeownership and a commitment to implementing solutions are showing how organizations can help homebuyers overcome longstanding housing inequities. The ongoing challenge, said panelists, is bringing these and other solutions to maturity and to scale.