Global Cities and Affordable Housing: Lisbon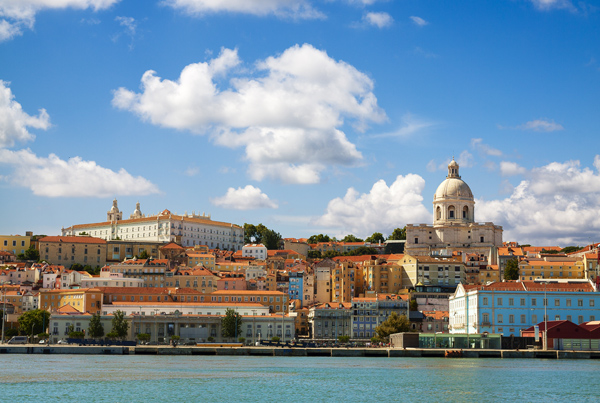 Lisbon, the capital of Portugal, faces a crisis of housing affordability. Governmental measures to address the issue include paying a portion of interest on home mortgages, increasing the amount of available housing, offering aid to low-income families, and capping rents.
Lisbon, Portugal's capital and largest city, is home to more than 3 million people. Charismatic and vibrant, the city boasts numerous activities and culinary delights, a thriving nightlife, relaxing beaches, and cultural and historical attractions. The nearby towns of Sintra and Obidos, noted for their history and romantic architecture, are popular day trip destinations.
Lisbon, for all its attractive qualities, is also a city plagued by sharply rising rents for locals, largely caused by an influx of short-term housing rentals and a visa program for non-EU residents.
The rentals, which provide an array of services that are less expensive than those of many traditional businesses, have left locals with a constricted supply of affordable long-term rentals, and hotels are facing seemingly inequitable competition in the marketplace. Many hotel associations claim that these short-term rentals act like hotels but aren't obligated to comply with the same tax, zoning, and safety regulations as traditional hotels. The short-term rentals have also created problems with tourist noise in residential buildings, traffic congestion, and a shortage of parking.
During the COVID-19 pandemic, many non-EU residents flocked to Lisbon under Portugal's "Golden Visa" program, which offered them a 5-year residency with the opportunity to apply for an EU passport at the end of the 5 years, in exchange for putting 280,000 euros into investments or real estate in Portugal. The program, begun in 2012, was intended to boost foreign investment in Portugal but has had the unintended effect of causing housing prices to spike, which has made buying and renting housing unaffordable for locals.
The average Portuguese worker earned less than 1,000 euros per month in 2022, and the average rent in Lisbon has risen to more than 800 euros per month, an increase of approximately 37 percent from the previous year. This dramatic rise in rents has made city life unaffordable for many residents, who have been forced to move to the suburbs. Low salaries and a hot property market have left many without the ability to buy or rent housing, a problem aggravated by rising inflation rates.
As of the beginning of 2023, the government has decided to end the Golden Visa program and plans to ban new licenses for short-term rentals. It is unknown exactly when these measures will take effect.
Prime Minister Antonio Costa has also started the #MaisHabitação (More Housing) program to promote affordable rents and use existing units for housing because Portugal has numerous vacant properties. This program, however, has not been well received by the public, many of whom lack confidence in its goal and simply want a cap placed on rents and property prices, increased funding for social housing, wage increases and a halt to evictions.
In addition to ending the visa program and banning new short-term rental licenses, the government's other measures to resolve the housing crisis include having the state pay up to 200,000 euros in interest on home mortgages, increasing the amount of available housing, offering aid to low-income families, and capping rents.
Despite its growing affordable housing issues, Lisbon is still a vacation hot spot and an attractive home for expats. With the proper measures being put in place and affordable housing issues being at the forefront of government priorities, Lisbon is sure to remain a vibrant, attractive city to many.
Bibliography
The Golden Portugal. n.d. "Portugal's Golden Visa." Accessed 15 June 2023.
Lara Silva. 2023. "Portugal Golden Visa: The Ultimate Guide to Portugal's Golden Visa 2023," Portugal.com, 10 May. Accessed 15 June 2023. People's Dispatch staff. 2023. "Massive rallies across Portugal demand affordable and dignified housing," People's Dispatch, 4 April. Accessed 15 June 2023. Joana Ramiro. 2023. "No One Should Have to Spend Most of Their Income on Rent," Jacobin, 1 March. Accessed 15 June 2023.
Miguel Pereira and Pedro Nunes. 2023. "
Thousands protest in Portugal over housing crisis
,"
Reuters
, 1 April. Accessed 15 June 2023. Pearls of Portugal. n.d. "
The Housing Measures for Portugal 2023
." Accessed 15 June 2023.
The Portugal News
staff. 2023. "
Rents in Lisbon rise 37%
,"
The Portugal News
, 20 January. Accessed 15 June 2023. Antonio Fernandes. 2023. "
Portugal housing crisis: 'I'll have to move back in with mum
,'"
BBC News
, 28 May. Accessed 15 June 2023.