HUD Secretary's Awards for Healthy Homes
HUD Secretary's Awards for Healthy Homes
Healthy housing is at the core of strong, vibrant families and communities. HUD partners with the National Environmental Health Association (NEHA) in a common vision to create healthier home environments in the United States by working across the health, environment, and housing sectors. The activities or policies nominated must show measurable benefits/impact in the health of low income residents. The detailed criteria for judging applications were described in the application materials. For more information about the Office of Lead Hazard Control and Healthy Homes, please visit www.hud.gov/healthyhomes.
Cross Program Coordination
Livewell: Active for Life, Housing Authority of Jackson County, Medford, OR
HAJC created a new and supportive resident services program model, providing central hubs focused on the specific needs of their low-income populations. This project has been designed to provide easier access to age-friendly and healthier lifestyle opportunities focused on physical, mental and social health, provide more opportunities for on-site volunteer work, while creating an improved living environment and producing more social connectedness. The focus remains steadfast in creating a healthier living environment and producing more social connectedness opportunities—an important key to longevity and well-being.
Housing Plus Services- RN Coaching, LifeSTEPS, Sacramento, CA
As Americans live longer, this project recognized the need to adjust our systems and policies for older adult health for both financial sustainability and to support aging with dignity. Residents from backgrounds of poverty typically lack adequate health literacy skills and support to manage their chronic conditions and their acute and long-term care needs. They also need access to onsite relationships marked by trust, caring and accountability. By providing health assessments and consultations to senior residents in real time, where they live, vulnerable residents are supported to manage their chronic conditions and overall health. The number of residents moving out of these apartment communities, because of health needs, has been reduced by more than 69% with the RN Coaching program intervention, proving that this model positively influences Aging in Place.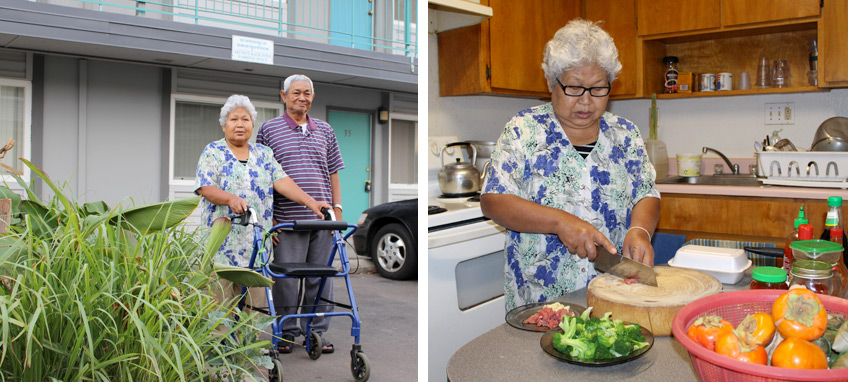 Community Health Connections, Asian Pacific Self-development Residential Association (APSARA), Stockton, CA
APSARA is an association of Cambodian refugees which self manages a 209 unit HUD subsidized affordable housing property in Stockton, CA. The project attained three key goals: 1) culturally competent health education opportunities will increase outreach and increase health care access for at-risk populations and underserved populations, 2) expand support and trust from community leaders, empowering CHCs to work with families to learn about health problems and find the best solutions and 3) improve healthy behaviors and active living so that clients with diabetes, heart disease, hypertension, obesity, and other health conditions will demonstrate measurable improvement after participation in this project.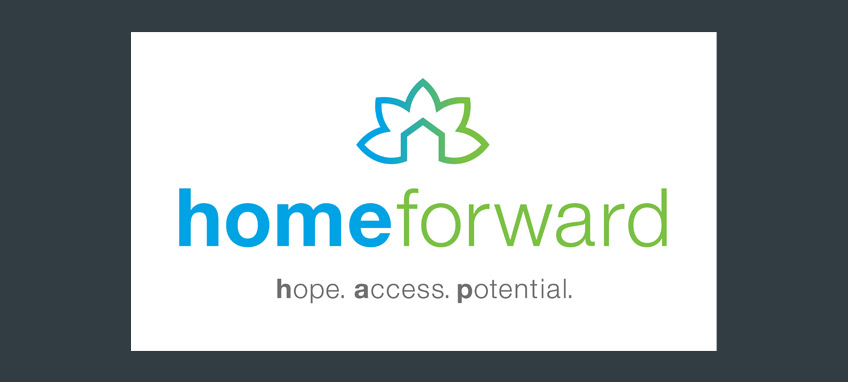 Radon Testing and Mitigation in Public Housing, Home Forward, Portland, OR
In 2013, HUD issued Notice PIH 2013-06 encouraging PHAs to test and mitigate for radon. In response, Home Forward worked to develop clear testing, retesting, and notification guidelines and procedures in order to reduce exposure to radon. Home Forward has committed itself to reducing hazardous exposure and improving the lives of its residents. These efforts will reduce the overall risk of lung cancer for adults living and working in the properties it owns. For children growing up in public housing, the impact could be far greater, with increased quality of life due to the reduction of respiratory illnesses, such as asthma, and greatly reduced chance to develop lung cancer later in life.
Home Environmental Interventions to Improve the Health of Older Adults, The University of Massachusetts, Lowell, MA
The goal of this research project was to conduct multifaceted home environmental interventions involving low-income older adults with asthma and evaluate the effective of these interventions in improving health outcomes and reducing environmental asthma triggers. Results were statistically significant reductions in self-reported environmental asthma triggers with health improvements found in doctor visits, use of antibiotics for chest problems, respiratory symptoms, and quality of life indicators. Public housing authorities, owners and managers of privately-owned assisted housing can use study findings to improve their maintenance and operational practices for elder/older adult housing.
The descriptions below of five photos are of elder projects in Lowell Housing Authority where we enrolled older adults with asthma.
Centralville Gardens
111 Hildreth Street, Lowell, MA, USA
City View Towers provides residents with elevator access and handicapped accessibility. City View Towers is the closest property to downtown Lowell and the community supportive services available to residents within walking distance. City View Towers has an on-site foodbank, tech support services, off-street resident parking, and an active Tenant Council.
Centralville Gardens is a four-story modern development constructed in the late 1960s, and is home primarily for elderly residents. Centralville Gardens has a fully automated key card system and elevator access. This property is conveniently located near McPherson Playground and Pool, Greenhalge Elementary School, and easy access to bus stops located on Hildreth and Bridge Streets.
City View Towers
657 Merrimack Street, Lowell, MA, USA
City View Towers was constructed in 1971 and is an L shaped mid-century modern building located on the corner of Merrimack and Moody Streets. City View Towers consists of 1- bedroom units of individual and elderly housing. City View Towers is conveniently located within the Executive and Division of Leased Housing Program Offices of the LHA.
Concord River Mill
50 Stackpole Street Lowell, MA 01854
Concord River Mill is a state property of 42 units of elderly housing funded by Section 8 New Construction and the Massachusetts Rental Voucher Program (MRVP). Concord River Mill is located in walking distance from Lowell General Hospital's Saints Campus, Lowell Memorial Auditorium, Merrimack Repertory Theatre and the Massachusetts Department of Transitional Assistance.
South Common Village
198 South Street, Lowell, MA, USA
South Common Village was constructed in 1955 and represent some of the more modern mid-century modern public housing units that the LHA has in its portfolio. South Common Village is a high-rise style building with a fully automated key card system and elevators in every building. Lighting of this development consists of both wall-pack lighting fixtures mounted on the exterior walls, and a total of 80 free standing modern light poles.