Financial Barriers to Millennial Homeownership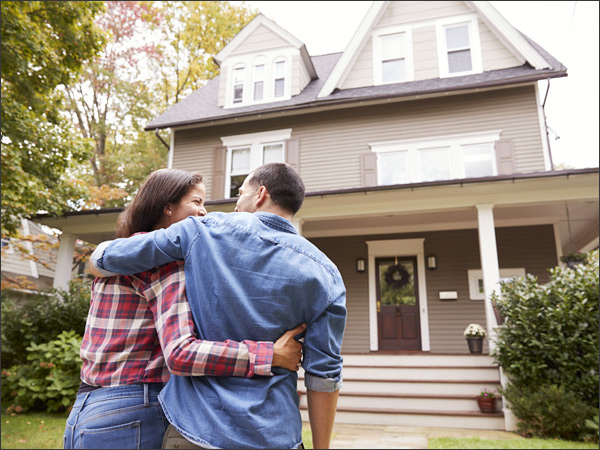 A seminar hosted by the Urban Institute, as well as a related paper, highlighted the low homeownership rate among millennials and presented research on barriers to homeownership.
Millennials — a generation who came of age in the wake of the Great Recession of 2008 — have historically low homeownership rates despite entering the age bracket during which Americans of previous generations have typically started buying homes. The low rates can be attributed in part to the financial realities of entering the workforce during a major contraction; however, new research from the Urban Institute, Freddie Mac, and the nonprofit Down Payment Resource suggests that other technical barriers may also bear some of the blame.
On January 30th 2019, the Urban Institute hosted a seminar in their Washington, DC offices to present research on barriers to accessing homeownership. The event included several presentations from the authors of the Urban Institute's report and Janneke Ratcliffe the assistant director of the Office of Financial Education at the Consumer Financial Protection Bureau illuminating these barriers followed by panel discussions with subject matter experts about their policy implications.
Mortgage-Ready Millennials
Freddie Mac conducted research into millions of anonymous credit reports and found that almost 46 million millennials are financially ready to apply for a mortgage yet have not pursued homeownership. The researchers found that these millennials not only have the financial history to be mortgage ready, but most of them are also able to afford the median home in their region.
The report studied the nation's 31 largest metropolitan statistical areas (MSAs) and found that just in those communities, 19 million millennials were able to afford the median home. This trend holds true even in notoriously high-priced markets such as the New York-Newark-Jersey City MSA, where 75 percent of mortgage-ready millennials can afford the mortgage payment on a median-priced house. In lower-priced markets such as Memphis or Indianapolis, that number rises to 99 and 98 percent, respectively.
Despite the availability of homes and purchasers, millennials are 8 to 9 percent less likely to own a home than other generations were at the same age. Some of this change is due to demographic pressures, such as delayed marriage and childbirth, as well as millennials' preference to live in high-priced coastal cities. These preferences, however, address only part of the issue. New research is shedding light on additional structural barriers to millennials entering the housing market.
Two Highlighted Barriers to Homeownership
Downpayments
Polling found that most respondents who were not homeowners said that the need to save for a large downpayment was preventing them from entering the mortgage market. Sixty-eight percent of respondents reported that not having the funds for a downpayment was preventing them from buying a home — the most-cited barrier to homeownership. Researchers have also noted that most people overestimate the percentage of the price of a home that is needed as a downpayment, and only about a quarter of consumers are somewhat familiar with low downpayment programs.
The authors argue that these findings demonstrate a knowledge gap that serves as a major barrier to homeownership — people assume that they do not have enough money to purchase a home, yet they overestimate the amount they need. If more people knew about downpayment assistance or low downpayment mortgages, the researchers argue, then more people (whose financial records indicate their fitness) would believe that they are ready to buy a home.
The Credit Box
In addition to the size of the downpayment, credit history and credit score are major determinants of whether a person can buy a home. Since 2013, the Urban Institute has noted that debt-to-income ratios have been increasing slightly as lending institutions begin to expand the credit box; however, credit access on the open market remains tight.
Other millennials are not financially ready for a mortgage for a number of reasons. Of these people, 43 percent are not financially ready because they have a thin credit file; that is, they do not have a history of using credit, so agencies cannot assess them. Jaya Dey, a quantitative analytics manager at Freddie Mac, was quick to point out that many of these millennials would be people who are too young to have a strong credit history. She postulated, however, that a significant percentage of this population were people who, for various reasons, were not using credit as a tool to attain homeownership.
Tools To Overcome Barriers
Financial Education
People in these situations could be well served by robust financial education. Janneke Ratcliffe, challenged listeners to consider financial education as more than teaching people about specific financial situations or tools — to instead teach people the skills needed to research and find reliable financial information on their own. In her research, presented alongside the Urban Institute's report, she found that those research skills were what people valued the most when asked about their financial confidence. Learning how to find objective information gave respondents the necessary foundation to answer any question that might arise rather than trying to exhaustively answer as many specific financial questions as possible in a particular setting.
Housing Counseling
Many millennials are prime candidates for financial counseling outside of formal education. Because they are not accessing the financial tools that are available to them, such as downpayment assistance or credit building, housing counselors could be well situated to help this population learn about these programs. Because these millennials do not consider themselves in the market for homes, however, they are not actively seeking such support. For Marietta Rodriquez, chief executive officer of NeighborWorks, a major challenge is reaching people before they ask for help. She suggested that housing counseling agencies should increase their efforts to find people who need housing counseling at transition points in their lives, when they are already thinking about their housing needs and goals.
Danny Gardner, senior vice president of affordable lending and access to credit at Freddie Mac, noted that when his family was expecting a child, their mailbox filled up with coupons for baby food and clothes. He postulated that homeownership counselors should be looking for life transition points such as this when people are assessing their housing needs and reach out those potential clients to make them aware of the tools available to them, such as the more than 2,500 downpayment assistance programs in the 31 largest metro areas nationwide that offer an average $10,000 of assistance per person.
A Need for Research
Although it is encouraging that thousands of programs exist to support getting people into homes, knowledge of their existence is not widespread. Many of these programs attack structural barriers such as high downpayments or low credit scores. For government agencies and other stakeholders, mortgage-ready millennials are a prime example of a population that would be well served by existing programs. More research is needed to understand how to provide these populations with the tools they need to achieve homeownership.