Meeting the Future Housing Needs of Seniors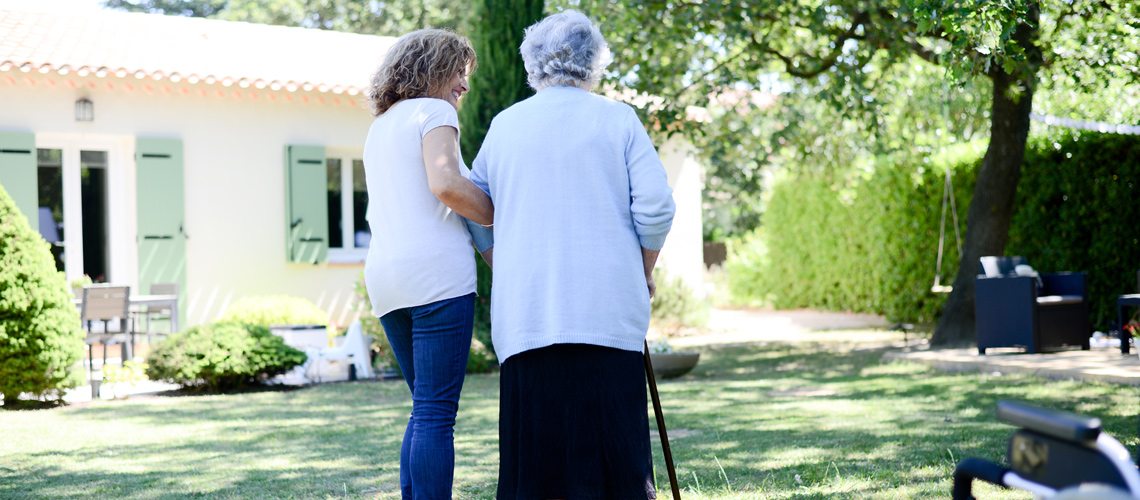 A session on senior housing at the Urban Land Institute's Housing Opportunity Conference highlighted the need to improve accessibility in single-family homes.
By 2050, the population of individuals who are 65 and older in the United States is projected to double, growing faster than any other age group. As seniors age, their risk of having chronic diseases or functional limitations increases. According to LeadingAge, these risks are higher among members of minority groups, who are expected to make up 42 percent of the senior population in 2050. The risk of having a functional limitation or chronic disease is also higher among those living in poverty, who were 16 percent of the senior population in 2010 but whose numbers are expected to grow in the future. Many seniors, however, wish to remain in their homes and communities for as long as possible. Panelists participating in a session at the Urban Land Institute's 2017 Housing Opportunity Conference, The Future of Affordable Housing for Seniors, underscored the need for affordable and accessible senior housing and highlighted strategies to support seniors seeking to age in place.
Improving Home Accessibility
According to projections released by Harvard University's Joint Center for Housing Studies (JCHS), by 2035, 31.2 million senior households will have at least 1 member with a disability affecting mobility, the ability to engage in self-care, or the ability to complete basic household activities. JCHS also expects an increase in the number of dementia cases even if the rate of incidence falls. Despite the anticipated increase in households with mobility issues and functional limitations, the current U.S. housing stock is ill equipped to meet the needs of this population. Only 1 percent of the existing housing stock includes all of the following features: single-floor living, doorways and hallways that can accommodate a wheelchair, zero-step entrances, lever-style door and faucet handles, and electrical controls that be reached from a wheelchair.
One strategy to help seniors age in place is improving the accessibility of their homes, either during the initial home design or through renovations. Regardless of whether their units are owner- or renter-occupied, multifamily housing developments that include four or more units, offer single-level living options, and were designed and constructed for initial occupancy after March 13, 1991, must offer some units that comply with the Fair Housing Act's design and construction requirements. Although these requirements do not make buildings and units fully accessible, they do allow tenants to more easily modify their units to improve accessibility. Detached single-family homes, however, are not subject to the design and construction requirements of the Fair Housing Act. According to moderator Katherine Hoover, lead volunteer for AARP's Age-Friendly Communities initiative, accessibility features cost less when they are included early in the process of new construction or renovation projects. Hoover noted that localities can help improve accessibility in single-family homes by creating specifications and a special permitting process for accessible home designs.
Bundling Housing and Services
Another approach to help seniors who wish to age outside of an institutional setting is integrating affordable housing and health services, according to panelist Robyn Stone, senior vice president of research at LeadingAge. As assisted living increasingly becomes unaffordable for many seniors, providing health services at affordable housing communities, which often have a concentration of seniors with a high risk for health issues and emergencies, could become an affordable alternative. A 2014 study of older adults in HUD-assisted housing, in which the sample was limited to HUD-assisted Medicare beneficiaries who were continuously enrolled in Medicare Parts A and B without Medicare managed care in 2008, found that 70 percent of HUD-assisted senior residents enrolled in a Medicare fee-for-service plan were also enrolled in Medicaid. The study also found that of the senior HUD-assisted residents dually enrolled in Medicare and Medicaid, 55 percent had five or more chronic diseases, suggesting a great need for medical services among this population. The high percentage of seniors who are dually eligible for Medicare and Medicaid in HUD-assisted properties can aid health service providers in achieving economies of scale for their services.
In addition to helping health service providers reach a high-risk population, bundling housing and health services can assist low-income seniors. Partnering with health service providers to link health care and affordable housing can help low-income, high-risk seniors retain their independence while benefiting from healthcare access and affordable housing. Having onsite staff members provide health services and coordinate care can help seniors better manage their health and prevent costly emergencies. According to Stone, LeadingAge merged Medicare and Medicaid claims data from 2008 with HUD data and found that the presence of an onsite service coordinator reduced the likelihood of a Medicare acute inpatient admission by 18 percent.
Choosing Services and Amenities
Panelists also had advice for housing providers on selecting services and amenities to help meet the needs of senior residents while maintaining their independence. Amenities and services that senior housing providers offer range from transportation, personal care, and health management to wellness, socialization, and recreational activities. However, panelists Michael Pitchford, president and chief executive officer of Community Preservation and Development Corporation, and Jamie Weinbaum, executive vice president of development at MidCity Development, emphasized the importance of talking to residents about their needs and tailoring programming to each housing property. "The population is different in every property," said Pitchford. "We look at the population, determine the needs, and then look at services. It's all about designing resident engagement and services that work." According to Pitchford, realizing that the needs of residents may change as they age and adjusting accordingly are also important. In addition, Stone recommended that housing providers include health service partners when discussing programming for housing developments.
Conclusion
The population of seniors in the United States is expected to grow, as is the number of seniors who have a chronic disease or functional limitation. By employing strategies such as improving the accessibility of the housing stock, partnering with health service providers to link health care and housing, and matching services and amenities to resident needs, local governments and housing providers can help these seniors meet their needs and age outside of an institutional setting.