Learning from Innovative Community Efforts with the Prosperity Playbook Toolkit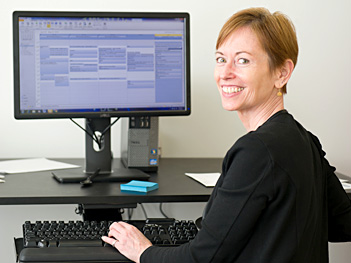 Katherine O'Regan, Assistant Secretary for Policy Development and Research.
Recent research has bolstered a long-held understanding among urban policymakers and practitioners: place matters. Where children are raised shapes their future, and where adults live shapes their daily lives. Yet vast locational disparities by race and income exist in this country. That is why city leaders who focus on addressing rising inequality in their regions increasingly use the lens of place. Where people live — and the opportunities they can access by virtue of residing in their community — has a real impact on the quality of their lives and their ability to improve their economic standing.
Secretary Julián Castro created the Prosperity Playbook to build on and elevate the efforts many mayors and local partners are leading to address inequality and access to opportunity in their cities. The issues are complex and at times require difficult dialogues across longstanding divisions. Amidst the challenges, however, there has also been a flourish of innovation and experimentation at the local level and the emergence of pioneering new policies and strategies to ensure that all residents live in neighborhoods of opportunity. Through the Prosperity Playbook, HUD seeks to accelerate this work and create a space, both virtually and through in-person convenings, where policymakers and practitioners can exchange information, ideas, and strategies. By highlighting the great work taking place in urban areas across the country as well as the challenges, and facilitating connections between municipalities facing similar challenges, HUD supports the progress local leaders are making. There are two hallmark components of this initiative I want to highlight.
The Prosperity Playbook Community of Practice has grown from the initial five metropolitan regions that participated in the launch of the initiative to more than 20 metropolitan areas today. Several national partners support this peer exchange network, including the National League of Cities, the American Planning Association, Enterprise Community Partners, and the Lincoln Institute of Land Policy. By convening this group, HUD and our partners are redefining the relationship between the federal government and localities in terms of how we tackle issues of inclusion, economic mobility, and access to affordable housing. In addition, the Community of Practice encourages cities and regions to find new ways of working with their local government counterparts across the country to accelerate the pace of progress.
The Prosperity Playbook Toolkit serves as the online hub of this work. The recently launched site is a growing collection of case studies and other resources to inform the direction of the Community of Practice and catalog the work of its contributors. Spanning the nation from San Francisco to Atlanta, the Case Studies section addresses issues such as promoting transit-oriented development, preventing displacement, increasing the supply of affordable housing, and supporting regional cross-sector coalitions. The case studies illustrate examples of the different ways localities have tackled these issues. The searchable Solutions Database compiles more than 130 resources, such as research and local policies, that support economic mobility and housing affordability.
The content of the toolkit is continually expanding as more resources are added. We encourage our partners to submit their own solutions using the submission form on the website. As the toolkit grows, it will offer an increasingly broad wealth of resources on tested strategies and innovative approaches that cities are implementing. The intent is to have the toolkit offer best practices and new ideas that are applicable to communities of varying sizes and needs, from those with limited capacity to those investing considerable resources toward addressing these issues.
Growing inequality will be one of the key challenges we face in the coming years. Progress will require action across all levels of government and across all sectors and silos. Through Prosperity Playbook, HUD positions itself as a new kind of federal partner in this work by supporting the objectives and actions of local leaders to address inequities in economic mobility, access to opportunity, and affordable housing. The Community of Practice and online toolkit are two ways in which HUD seeks to highlight and amplify these strategies as well as empower other leaders to take similar action.
We are hopeful of the opportunity to engage with localities that are leading the way in addressing these issues, and we intend that the Prosperity Playbook will serve as a catalyst for collaborative efforts to ensure that a child's ZIP Code does not determine her future. These are tools and forums for the willing, however, so are only a piece of what is needed. We also need the will to address the persistent inequities in outcomes that are driven by differences in place. It is my personal belief that without a more equal geography of opportunity, people in our country will continue to experience living in different and divided worlds.