HUD Administrative Data Licenses Facilitate Key Policy Insights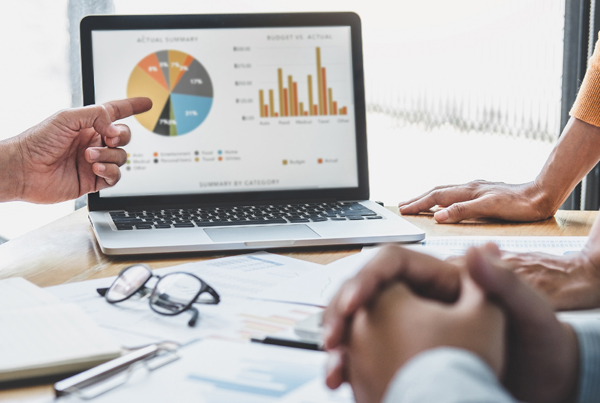 Through its Data License Agreements process, PD&R seeks to advance research priorities including, but not limited to, homeownership and housing finance, affordable rental housing, housing as a platform for improving quality of life, and sustainable and inclusive communities.
By Gretchen Armstrong, Jacquie Bachand, and Rae Winegardner
In administering its housing assistance programs, HUD collects extensive data on its program participants, including demographic, income, and geographic information on assisted households. Because this resource can potentially answer important policy questions, HUD's Office of Policy Development and Research (PD&R) offers researchers the opportunity to enter into Data License Agreements (DLAs) with HUD to access these restricted data. To access restricted HUD data, researchers must submit an online application that includes policy-relevant research questions, demonstrates that their research designs require such sensitive information, and details the appropriate safeguards in place to protect any potentially identifiable information. Through its DLA process, PD&R seeks to advance research priorities including, but not limited to, homeownership and housing finance, affordable rental housing, housing as a platform for improving quality of life, and sustainable and inclusive communities.
In 2023, PD&R contacted investigators who established DLAs within the past 5 years to learn more about how they used HUD administrative data in their research, whether they published their work, and how HUD might support dissemination of key findings and policy recommendations. Twenty-three researchers responded, representing 14 academic institutions and 5 research organizations. In total, these researchers have generated more than 50 publications, reports, and fact sheets, which, in turn, other researchers have referenced at least 214 times, according to Google Scholar. Nine researchers reported analyses in progress or manuscripts in review.
PD&R plans to publish a curated bibliography on HUD User to share these publications as a part of its ongoing effort to maximize the value of HUD administrative DLAs to the policy community. Several examples of recently published research that our survey recipients have shared are summarized below.
Homeownership and Wealth Disparities
Eldemire, Luchtenberg, and Wynter from the University of Tennessee, American University, and Stony Brook University, respectively, used HUD administrative data from the Public and Indian Housing Information Center to publish a paper on wealth accumulation among low-income households receiving homeownership vouchers. The Housing Choice Voucher (HCV) homeownership program is open to families in participating public housing agencies (PHAs) that already have been admitted to the HCV program. Program participants receive housing assistance for mortgage payments and homeownership expenses as well as housing- and credit- counseling services. Eldemire and colleagues found that households in the HCV homeownership program gained an average of $3,300 in wealth. Minority-headed households, however, showed lower rates of wealth accumulation, with an average gain of only $1,500 — a finding consistent with other research suggesting that homeownership does not effectively reduce racial disparities in wealth accumulation. The researchers further noted that the specific neighborhoods participants chose, the quality of assistance received from their PHAs, and whether the home was purchased in a housing boom or bust year were all factors that influenced the observed racial disparities.
Use of Tenant-Based Vouchers To Address Homelessness
A 2022 study by the social science research firm Abt Associates used HUD administrative data to evaluate the use of HCVs to provide permanent supportive housing for individuals experiencing chronic homelessness in Los Angeles County. Los Angeles County PHAs devote a large share of their regular HCVs and vouchers from the HUD-Veterans Affairs Supportive Housing program, which targets homeless veterans with disabilities, to assist people experiencing homelessness; the county supported nearly 13,000 people from 2016 to 2020. Most of these vouchers went to single individuals rather than families, and many of those served had disabilities. In addition, more than half of the vouchers were issued to people who identified as Black, which is consistent with the racial composition of the county's population of individuals experiencing homelessness.
Abt's analysis revealed several patterns that can inform the use of vouchers to address homelessness. First, the researchers found that a slightly higher percentage of households experiencing homelessness (65%) successfully leased a unit with the voucher than did other voucher holders (61%), perhaps because of their increased motivation to find a home or the additional supports they received. The researchers also found that households experiencing homelessness typically took more than 180 days to find housing, which reflects the challenges facing many low-income residents in the Los Angeles area. Voucher households experiencing homelessness also were more likely than other voucher holders to rent units in areas with high concentrations of poverty.
Length of Stay in Assisted Housing
Kirk McClure of University of Kansas used a HUD data license to examine the length of stay for participants in assisted housing. The research compared the length of stay among HUD programs (public housing, HCV, and project-based Section 8), determined whether the length of stay changed over time for the various cohorts, examined contributing factors, and looked for a threshold in the stay-length distribution. The analysis used a survival analysis that incorporated household characteristics and external market factors. McClure found that the typical household that left assisted housing stayed for approximately 6 years. There were observed differences among the household types, with elderly households staying for approximately 9 years, disabled households for 5 years, and nonelderly families with children staying for approximately 4 years. For all groups, the length of stay increased between 1.1 and 1.7 years over the study period (2000 to 2015). Within the HCV program, racial and ethnic minorities appeared to stay for longer periods, although that trend did not hold for residents of public housing or project-based Section 8 housing.
The work from this data license, which has been cited 23 times as of October 2023, continues to further housing research.
Association of Housing Vouchers With Hospital Utilization and Spending
Craig Pollack of Johns Hopkins University also used a HUD data license to publish an influential paper that has garnered interest among both housing and medical professionals and has been cited 30 times to date. This study explored the impact of HCV participation on hospital utilization and spending. Administrative data from the Moving to Opportunity for Fair Housing Demonstration Program were linked to hospital discharge and Medicaid data from 1995 to 2015. The exploratory analysis examined rates of hospitalizations, hospital inpatient days, and hospital spending among voucher holders and a control group. The analysis revealed no significant differences between the groups among adults. However, receipt of a voucher during childhood was significantly associated with lower hospitalization rates (6.3% per 100 person-years compared with 7.3 percent per 100 person-years for the control group) and yearly inpatient spending ($633 compared with $785 for the control group).
HUD Data License Applications
Additional details about the HUD data licensing program — including the application, privacy rules, and a tenant data dictionary — can be found on huduser.gov. Note: As of the time of publication, sensitive tenant data from the PIH Information Center data system is on hold until the System of Record Notice is updated.
Kirk McClure. 2018. "Length of Stay in Assisted Housing," Cityscape 20:1, 11—38. ×
Craig Pollack, Amanda Blackford, Shawn Du, et al. 2019. "Association of Receipt of a Housing Voucher with Subsequent Hospital Utilization and Spending," Journal of the American Medical Association 322:21, 2115—24. ×