Global Cities and Affordable Housing: Cape Town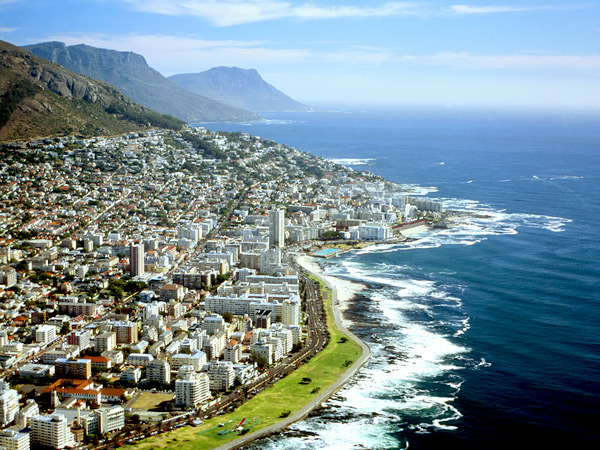 Because of its mild climate, fantastic beaches and restaurants, and well-developed infrastructure, the city of Cape Town, South Africa currently faces increasing affordability challenges that have forced lower-income residents to live far from the city center where they work.
Among its many unique attributes, South Africa has three capital cities. Pretoria is the capital of the executive branch of government, Bloemfontein is the country's judicial capital, and Cape Town is the home of the country's legislative branch. Cape Town, which is bordered by the Indian and Atlantic Oceans, is popular for its mild climate, fantastic beaches and restaurants, and well-developed infrastructure, and it has South Africa's second-largest population after Johannesburg. The city is also known for its wine and is a stop on the Pride of Africa, the most luxurious train in the world, according to Forbes magazine.
Because of its positive attributes, Cape Town currently faces increasing affordability challenges that have forced lower-income residents to live far from the city center where they work. Many residents see the spatial and socioeconomic segregation as a remnant of the apartheid era, which has increased pressure on policymakers to create more affordable housing close to the city. The plight of these workers is reminiscent of the "straphangers" of Sydney, Australia, who spend hours commuting to work because Sydney is so unaffordable. One group that is passionate about making the affordable housing leap in Cape Town is the Cape Town Partnership.
The Cape Town Partnership is an organization that collaborates with the city of Cape Town and the Western Cape Government to make Cape Town a more livable city. The organization enjoys institutional partnerships that include Cape Peninsula University of Technology; Development Action Group (DAG), a nongovernmental organization that addresses emerging urban challenges; and the Cape Town Tourism Board, among others. Their efforts have culminated in a 10-year strategy to include discussions and development of affordable housing in Cape Town and subsequently making Cape Town a livelier and more livable place for residents of all income levels. This goal, according to the partnership, will be accomplished with the knowledge that an affordable city is one that offers all residents better use of, and access to, amenities, infrastructure, and economic opportunities. Affordable urban housing is also seen as a path toward reconciling the socioeconomic inequalities of the past.
The partnership's social housing initiative is targeted toward individuals and families whose earnings exceed the income limits of government subsidies but are below the level required to qualify for regular mortgages or other financing instruments. The Social Housing Regulatory Authority of South Africa defines social housing as "a rental or co-operative housing option [that] requires institutionalised management. It is provided by accredited SHIs [social housing institutions] or in accredited social housing projects in designated restructuring zones." Restructuring zones are areas where a national subsidy can be used to build social housing. These zones were approved in 2010 after the development of the Social Housing Act of 2008, which sought to reverse the spatial legacy of apartheid planning.
Before local governments, partnerships, and private developers can access grants from the national government, however, suitable land must be located within these restructuring zones. In addition to land, the partnership's plan also calls for approximately R101 billion for 650,000 housing options over the next 20 years, taking population growth into account. Addressing housing need at such a large scale is so massive a task that the city's Transport and Urban Development Authority (TDA) informed the national housing minister that it intends to make the entire city a restructuring zone, which will require the approval of the Western Cape government and the national housing minister, to speed the development of affordable housing. This designation allows TDA to outline entire areas in which to build social or affordable housing, which will require a significant shift in financing and planning strategies. "There are ample opportunities for affordable housing in many areas across the metro [area], and [the] development of affordable accommodation must play a role in the future development of Cape Town," said Brett Herron, mayoral committee member and TDA spokesperson.
Cities around the world are realizing the economic, environmental, and social benefits of high-density urban areas. Densification, however, requires more than simply filling available spaces with buildings. According to the Mapungubwe Institute for Strategic Reflection, "cities should be dense in terms of all qualities and functions they can offer and that make us want to live in cities. Qualities such as homes, stores, workplaces, recreation spaces, meeting places, and parks."
According to the Cape Town Partnership, a good way to look at affordable housing is through the eyes of an entrepreneur. As students, future entrepreneurs need to be able to access affordable housing at or near their university. After graduating, those entrepreneurs need to be able to live near their studios or stores, which also need to be close to customer markets. Currently, the average monthly rent for a 700-square-foot apartment in a midlevel area of Cape Town is approximately R11,882 (US$945), whereas popular occupations such as operations and software development have an annual salary that usually caps out at approximately R291,000 (just over US$24,000). This means they pay approximately 49 percent of their income on rent. As their businesses grow, these future entrepreneurs should be able to access housing opportunities that allow them to grow their businesses and expand their families. The transition from rented apartment to owned home is vital in all three growth areas, and for most early entrepreneurs, being able to accomplish that transition in the city is vital.
The South African Bill of Rights gives citizens the right to adequate housing. Therefore, despite its affordability challenges, Cape Town, with the help of the partnerships, should be well on its way to the affordable living and inclusive vibrancy that it seeks as a city.