Message From the Assistant Secretary
Message on Strong Cities, Strong Communities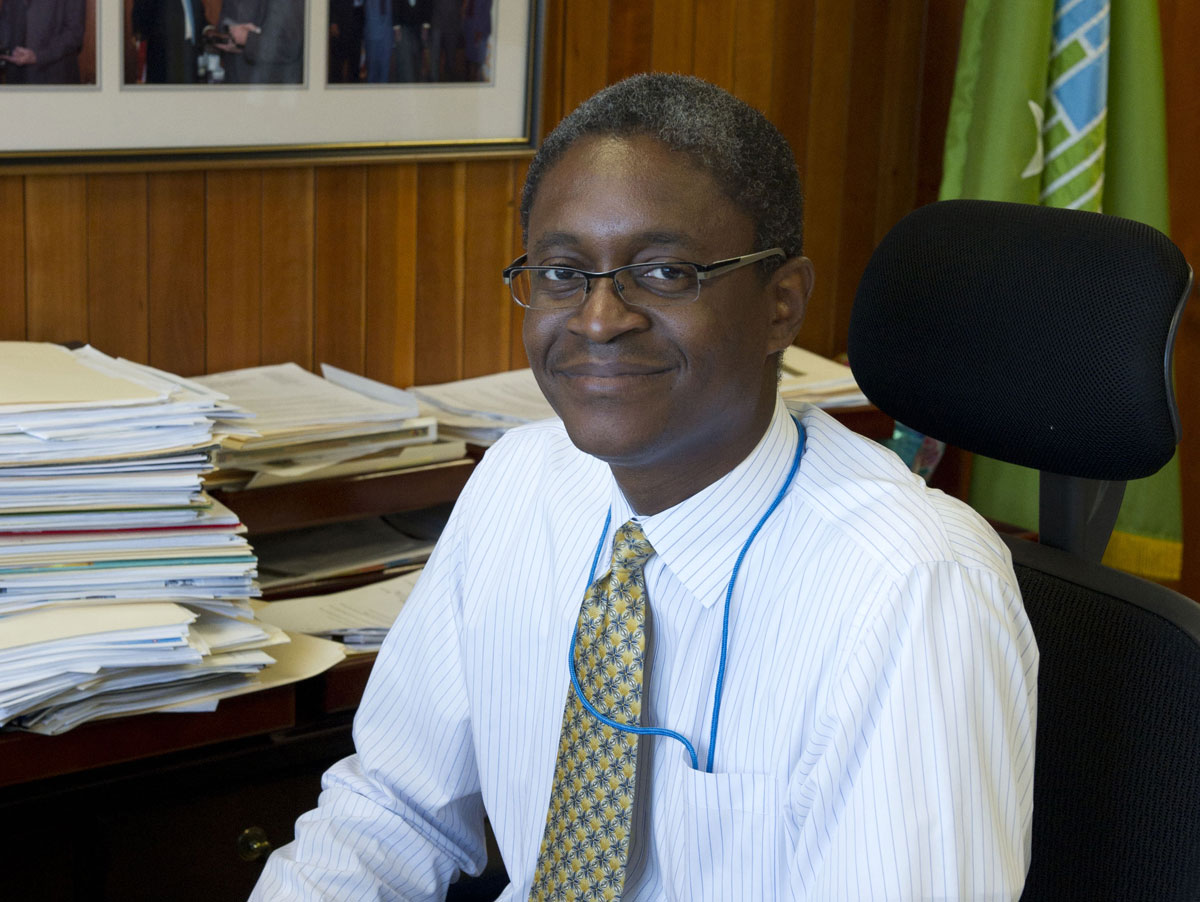 Raphael Bostic, Assistant Secretary for Policy Development and Research The recent economic crisis has caused great harm to America's communities, reducing wealth, increasing unemployment, and pushing local budgets to the breaking point. And it's important to remember that some of these communities—in the Rust Belt and around the country—have been confronting the challenges of a declining industrial base and population for decades. In these cities, the affluent were often among the first to leave, leaving behind a population with more concentrated needs but without the tax revenue to address them.
The loss of staff and funding that accompanies decades of disinvestment and falling tax bases has forced these cities into a "firefighting" mindset, addressing today's emergency at the cost of planning for tomorrow's. If a city lacks the capacity to consistently provide basic services to its residents, it cannot make the structural changes necessary to become more economically competitive and resilient.
And although many distressed American cities face these common problems, I've also realized more than ever in my role at PD&R that we live in a large country with an incredibly diverse set of assets and challenges. Every broad, systemic issue has its own local nuances and complicating factors that make "one size fits all" federal approaches especially poorly suited to strengthening local capacity.
The Obama administration, acknowledging both the depth of need in many struggling localities and the breadth of local circumstances, has developed the Strong Cities, Strong Communities (SC2) initiative to help cities make progress in building capacity, wherever they currently stand. Led by the White House Domestic Policy Council, SC2 is a partnership of 13 federal agencies that will break agency silos, help cities get more from their existing federal funding, reduce barriers to assistance, and reshape how the federal government partners with local communities.
SC2 consists of four complementary pilot programs. Community Solutions Teams, composed of 4 to 10 staff from different federal agencies, will be sent to 6 pilot cities: Cleveland; Detroit; Fresno; Memphis; New Orleans; and Chester, Pennsylvania. Teams will work for one to two years on targeted projects and issues that cities and local stakeholders have identified for more direct federal engagement. Community Solutions Teams will not require new federal funding and will promote more effective spending of federal dollars by the pilot cities. These cities will also be supported by SC2 Fellows—early- to mid-career professionals providing additional capacity and future "bench strength" in critical city offices and funded through a partnership of local government and philanthropy. The Economic Planning Challenge will select six additional cities and provide funding to support the development of comprehensive economic development plans. Finally, the National Resource Network will supply on-call, short-term technical assistance to governments that apply from across the country, combining a broad team of experts for cross-cutting solutions.
We will carefully monitor the effects of these pilot programs, developing best practices that will be shared across localities and will help improve other federal programs focused on local capacity needs.
I'm proud of the SC2 initiative, both because it represents a new approach to our efforts to support American communities and because it focuses on getting our federal house in order. In this difficult economic climate, it's essential that we do everything possible to ensure that local communities are not unduly harmed by reduced federal budgets. By partnering across agencies, sectors, and levels of government, we can develop greater efficiencies that will help change how business is done in communities confronting long-term distress.
SC2 is a substantial next step in our federal efforts to help build local capacity. But just as many factors contributed to distress in these cities, we'll all need to work together to help foster resilience. I challenge you to think about how you can support the capacity needs of these, and all of our, communities.