Rural Apartments Receive Renovations in Upstate New York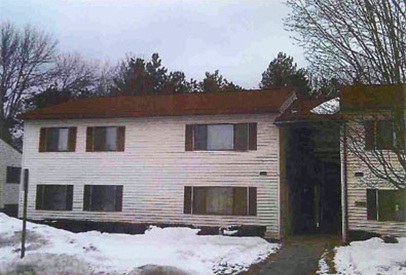 This photo captures the "before" renovations image of one apartment complex in North Country. Image Courtesy of Conifer Realty, LLC The state of New York, with a population topping 19.4 million people, is widely known for its bustling urban centers, but farms, forest, and mountains dominate most of the state. The North Country region — a rural area at the state's northernmost point — is sparsely populated but in desperate need of affordable housing. A 2009 study found that the North Country region has a housing shortage of approximately 1,000 units. Exacerbating the area's housing crisis is its aging housing stock; according to a report from the New York State Division of Housing and Community Renewal, homes in the region have a median age of 53 years compared with the national median of 38 years. To meet the demands of the local community and recognizing a need to rehabilitate the existing housing stock, Michael Bosak, state director of the U.S. Department of Agriculture's (USDA's) Rural Development office, said, "What we need to support and really concentrate on is…existing facilities that need a lot of work." Using a rehabilitation strategy and a unique partnership, 254 low- to moderate-income rental units in North Country are undergoing major renovation.
North Country Rural Preservation Apartments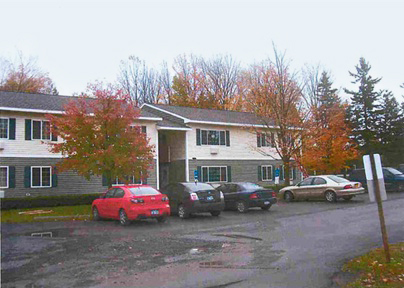 After renovations, this North Country apartment complex includes a new roof, exterior improvements and enhanced interiors. Image Courtesy of Conifer Realty, LLC The North Country Rural Preservation Apartments include eight rental properties spread across Franklin, Jefferson, and St. Lawrence Counties; the project broke ground in November 2011. The rehabilitation will include new roofs and carpeting, improved parking lots, exterior upgrades, and new energy-efficient appliances. Ensuring accessibility for people with disabilities also is a priority. The upgraded units will significantly improve living conditions for existing residents, 91 percent of whom earn at or below 60 percent of the area median income. According to Lisa Kaseman, project manager for the developer Conifer Realty, LLC, 190 units will serve low- to moderate-income households and the remaining 64 units will serve older adult households.
Combining Rural Properties into One Financial Transaction
The North Country Rural Preservation Apartments will cost $30 million when completed. To make the multimillion-dollar rehabilitation a reality, Conifer Realty pursued a large-scale strategy, joining forces with several public, private, and nonprofit entities. According to Kaseman, "In order for preservation to occur on small rural properties such as these, it was clear that combining the properties into one financial transaction would be the only feasible option for the scale of improvements needed." Thus, local nonprofit Snow Belt Housing Company joined with Conifer Realty to create the nonprofit North Country Housing Development Fund Company, which clustered the eight complexes into a single project. This consolidation allowed the project to receive much-needed tax-credit equity, low-interest loans, and sales tax exemptions.
The bulk of the project's support came from USDA, which provided more than $9 million in mortgage funding. New York's Housing Finance Agency contributed long-term state housing finance bonds totaling $7 million along with another $7 million in tax-credit equity. Next, the local development authority approved $500,000 in a 15-year loan, and the state Housing Trust Fund Corporation provided $1.2 million from its Rural Area Revitalization Program, a special fund targeted at renovating housing. The Federal Home Loan Bank of New York capitalized the project with an investment of nearly $2 million. Further private investments came from Redstone Equity Partners (a syndicator for tax credit equity), M&T Bank, and First Niagara Bank.
The rehabilitation of the eight apartment complexes within the North Country area will boost the area's supply of safe, decent, and affordable rental housing. In addition, with project completion scheduled for November 2012, Kaseman says Conifer Realty is busily crafting its next collaboration with USDA — another preservation portfolio within New York State consisting of 246 affordable units. While funding applications are pending, the project has already secured more than $2 million in support, a testament to the success of both a large-scale preservation strategy and a broad-based collaboration.