Crown Square Development, LLC,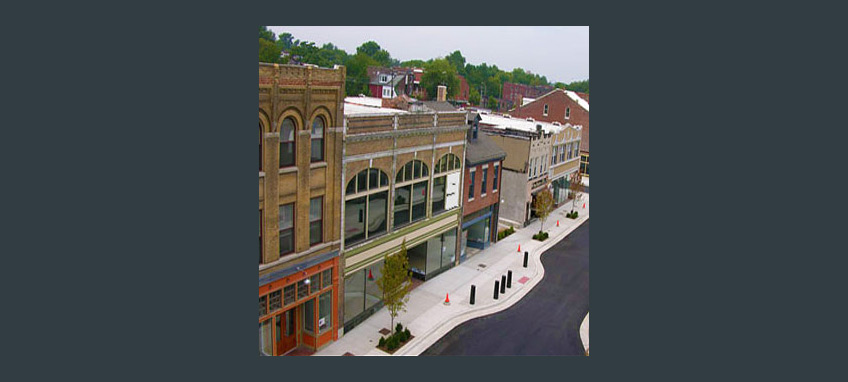 St. Louis, Missouri
The 2010 National Trust/HUD Secretary's Award for Excellence in Historic Preservation was awarded to Crown Village Development, LLC, for its pioneering effort to plan, implement and sustain positive change and growth in a long neglected and distressed urban neighborhood in St. Louis, Missouri.
The Crown Square project represents the first effort in more than 30 years to bring commercial, retail, and job creation strategies to that neighborhood. The project consists of the complete and accurate historic rehabilitation of 27 buildings, 13 mixed-use buildings on the former North 14th Street Mall, and 14 residential buildings adjacent to the structures on the mall. The end result is 80 mixed-income, rental homes (42 affordable and 38 market rate apartments, townhouses, live/work spaces, and lofts), plus around 33,000 square feet of street level commercial/retail space. To meet the needs of low- to moderate-income families, 20 percent of the 42 affordable apartments are reserved for occupancy by households earning 50 percent of Area Median Income (AMI) and the balance is being leased to households earning 60 percent of AMI. The remaining 38 apartments are unrestricted market-rate rentals.
A public improvements/street construction project is also part of this redevelopment, and includes roughly $2 million in storm and sanitary sewer construction, utility relocations, parking areas, public lighting, and other public amenities to bring the formerly closed and neglected streets back to their original functions to serve the community.
The Award for Excellence in Historic Preservation recognizes efforts that both advance the Nation's historic preservation goals and provide affordable housing and economic development opportunities for low- and moderate-income residents. More information on the 2010 HUD Secretary's Award for Excellence in Historic Preservation winning submission can be found at www.preservationnation.org/take-action/awards/ and Interested readers will find more about the HUD Secretary's Award program at www.huduser.gov/research/secaward.html.