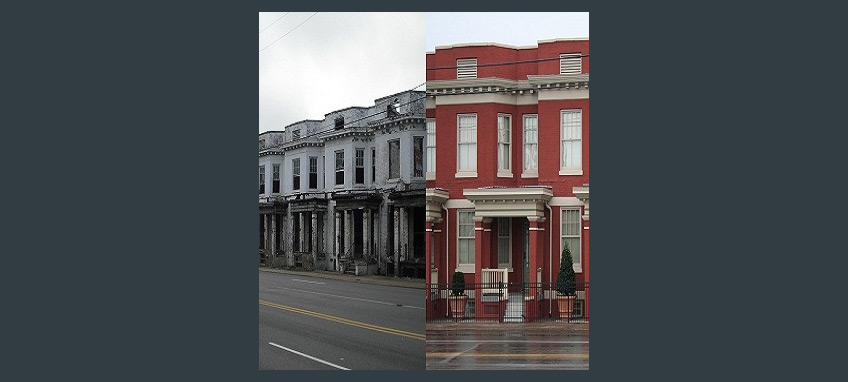 The 2011 National Trust/HUD Secretary's Award for Excellence in Historic Preservation was awarded on October 20, 2011 to the Volunteer Ministry Center for its rehabilitation of Minvilla Manor.
The Award for Excellence in Historic Preservation recognizes efforts that both advance the nation's historic preservation goals and provide affordable housing and economic development opportunities for low- and moderate-income residents. Before the Volunteer Ministry Center undertook the development, Minvilla Manor experienced a 40-year period of neglect and deterioration and had been condemned by the city. The Volunteer Ministry Center bought Minvilla Manor in 2006 to create permanent, supportive housing for homeless men and women. The project consists of ENERGY STAR certified townhouses made from durable, high-quality materials. Minvilla Manor now provides 57 permanent supportive housing units to low- and very low-income residents.
The $5 million historic rehab project, financed using a Master Tenant Lease Pass-Through structure known as a Sandwich Lease, was created to maximize the use of low-income and historic tax credits. Other income sources included tax-exempt bonds and grants awarded to the nonprofit sponsor and loaned to the development by the Neighborhood Stabilization Program, the Community Development Block Grant Program, HUD's Supportive Housing Program, the Federal Home Loan Bank Affordable Housing Program, and the Tennessee Housing Development Authority Housing Trust Fund. The city granted the project a 20-year Payment-in-Lieu-of-Taxes to freeze property taxes at the pre-rehab rate.