Mitigating Neighborhood Blight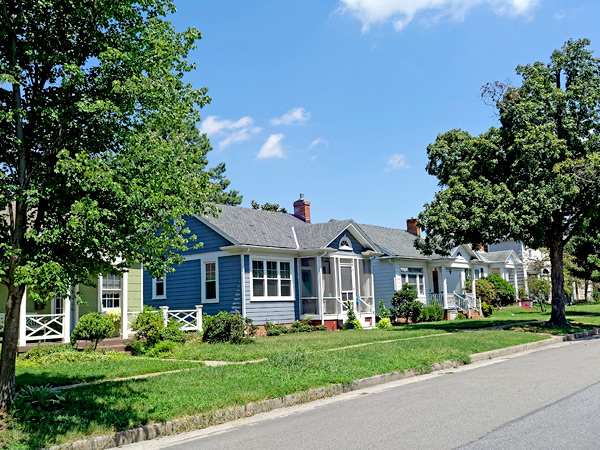 In the "Solutions for Mitigating Neighborhood Blight: Innovations and Policy Strategies" webinar, panelists discussed the impact of blight on communities and presented strategies to promote neighborhood revitalization.
Neighborhood blight and the presence of vacant and abandoned properties have profound negative impacts on afflicted communities. Blighted properties decrease surrounding property values, erode the health of local housing markets, pose safety hazards, and reduce local tax revenue. On November 2, 2017, the Federal Reserve System presented "Solutions for Mitigating Neighborhood Blight: Innovations and Policy Strategies," a webinar in which panelists discussed current research and described successful programs to mitigate the impact of blight and promote neighborhood revitalization.
The Impact of Blight
Blight affects all types of communities — rural, urban, and suburban, said panelist Kim Graziani, vice president and director of national technical assistance at the nonprofit Center for Community Progress (CCP). Economic disinvestment and the withdrawal of industry increase unemployment and worker migration, which lead to vacancy and deterioration, explained Graziani. The vacancies, in turn, reduce tax revenue for local governments, which respond by reducing public services and functions such as code enforcement, making the area less attractive and fueling further population loss. Buyers have difficulty obtaining mortgages for homes in neighborhoods with blighted properties and low sales because of underappraisal.
Underappraisal, or an appraisal gap, happens when the market price of a property is higher than its appraised value because of a lack of recent comparable sales in the area. Because lenders rarely approve a mortgage for more than a property's appraised value, the appraisal gap phenomenon results in market conditions that are more attractive to investors than to owner occupiers, hampering market recovery and replicating ownership circumstances that are more likely to result in abandonment and disrepair.
Graziani highlighted two recent CCP studies on the effects of blight in Atlanta, Georgia, and Toledo, Ohio, which found that blight costs hundreds of millions of dollars in reduced property values and lost tax revenue and requires millions in safety-related spending. "Vacant and blighted properties make people feel less safe and less proud of their neighborhoods," Graziani reported. In addition to its negative effects on crime rates and property values, blight causes social problems and environmental health issues.
Successful Remediation Programs
Blight's wide-ranging effects are complicated to address, but stakeholders across the nation are developing and implementing strategies to combat it. Panelist Steve Lockwood, executive director of the Frayser Community Development Corporation (FCDC) in Memphis, Tennessee, described the nonprofit's success targeting "tipping point" neighborhoods — areas threatened by blight but which still have many healthy properties. Frayser, a community in northern Memphis, has suffered more foreclosures and bankruptcies than any other place in Tennessee, according to Lockwood. In 2012, after obtaining funding from the Tennessee Housing Development Agency, FCDC began a campaign in the Grandview North neighborhood, a community of approximately 460 houses that FCDC identified as a tipping point neighborhood, theorizing that its mix of blighted and healthy properties would allow the organization to "tip the balance" of the neighborhood toward restored health with a limited number of renovations. After spending $1 million to acquire and restore 18 houses with a rehabilitation budget of approximately $46,000 per house, the area's housing market was reinvigorated. Ultimately, the Grandview North neighborhood gained $6 million in real estate value, resulting in increased annual taxes of $112,000 and a 12 percent return on investment. "Addressing blight pays social and financial dividends," stressed Lockwood. "Investments must be strategically located in tipping point neighborhoods." FCDC is examining new ways to identify tipping point neighborhoods to help stakeholders throughout the country mitigate local blight.
Launched in 2016, the Detroit Home Mortgage (DHM) program — an initiative encompassing nonprofits, the state of Michigan, and eight banks — addresses the appraisal gap in the Detroit housing market. Panelist Krysta Pate of Detroit's Community Reinvestment Fund USA explained that the city is in a cyclical cash market, which leads to perpetually undervalued properties and makes obtaining mortgage loans difficult. The DHM program addresses this problem directly; participating banks issue two mortgages, one for 96.5 percent of the property's appraised value and the other for up to $75,000 above the appraised value. Because the program is completely privately funded, it has no income requirements or limits. "The goal is to be a market catalyst and reset neighborhood value," said Pate, describing the outcomes of the program. Since it began, the DHM program has served more than 250 people, closing 116 property sales as of November 2017. Mortgaged home sales have increased each year since 2015, and Pate reports that the program is expected to run for three to five years, working with programs citywide to get the local housing market back on track.
Pursuing Policy Solutions
In addition to existing programs, the panelists also discussed possible policy solutions to the problems of blight, vacancy, and abandonment. Although blight by its nature is a local problem, policies at the national and state levels can have a positive impact. Panelist Matthew Josephs, senior vice president of the Local Initiatives Support Corporation, emphasized the potential impact of national legislation and described a new proposed federal tax credit, the Neighborhood Homes Investment Act (NHIA). This credit is designed to attract capital to distressed neighborhoods by encouraging new construction or substantial rehabilitation of one- to four-family houses that are owner occupied. Josephs' organization is hopeful that NHIA or a similar law could close the appraisal gap, reduce blight and vacancies, improve tax revenue for localities, and more. The significant economic, social, environmental, and safety effects of blight make it a crucial issue for neighborhoods across the country to address. Although blight is a challenging problem, tools and strategies do exist to help communities combat it and restore the health of local markets.